A/B Testing Software
Put your A/B tests on Autopilot for faster, more reliable results, giving you more time to focus on what you love.


Reading Time:
4
minutes
Increase your revenue without increasing your traffic
Conversion rate is crucial and persuasive content is the answer. But editing a website takes time and measuring the results is difficult. 
Convertize allows you to modify and test any page on your site with an intuitive editing tool.
A/B testing (or Split Testing) is a scientific method that allows you to compare two versions of a webpage: A and B. Convertize A/B testing software makes it possible for anyone to create a test and see which version converts better.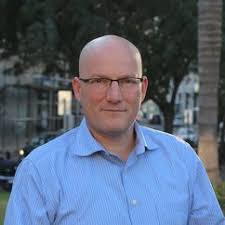 Nous voulions un moyen de tester nos messages pour voir ce qui plairait le mieux à nos clients potentiels. La fonction d'AB testing de Convertize était le meilleur moyen de les tester. Grâce à l'interface utilisateur facile à utiliser et au reporting, nous avons été en mesure d'optimiser comme on le voulait et d'augmenter nos conversions.
Launch a test in minutes
Convertize A/B testing software provides an intuitive editing tool, so it is easy to create new tests.
In 3 clicks you can change text, colours, product images, call-to-action buttons, banners and more…
No knowledge of JavaScript, CSS, or HTML is required
Any member of your marketing team can create a test
To start testing your ideas, you simply install a small pixel (which typically takes under 5 minutes). Once this is in place, you can set up tests and launch them in seconds.
Save time with effortless testing 
Our A/B testing software includes three unique features that make testing easier.
Why Convertize is a Unique Solution
Convertize is a solution developed by Marketers for Marketers. Instead of relying on Web Developers and IT specialists, anyone can edit and test a webpage.
Our software offers a fast, user-friendly way to optimize your site: 
Autopilot saves you time and ensures you don't lose valuable conversions
The Hybrid Approach to statistics identifies significant results faster
The A/B testing Checklist helps you to avoid common A/B testing errors and allows you to experiment with confidence
Lightning Mode gives the fastest page-loading speed of any testing tool
Our expert consultants provide reliable support
Optimise your site with certainty
The Autopilot means that you never need to worry about your site's performance. Traffic is directed to the best-performing version of a page, so you don't lose valuable conversions whilst your test is running. 
Before launching an experiment, Convertize includes a review stage with an A/B testing checklist. The checklist identifies any targeting or tracking errors, and prevents the most common A/B testing errors. This means you can launch tests with complete peace of mind.  
Our A/B testing software comes with in-built customer support, so you can contact our Conversion Rate specialists at any time. We only use marketing specialists with CRO expertise, so you get the right answers to any problems you might have.
A/B Testing Software Features
A/B testing
Split URL testing
User-friendly SmartEditor 
Autopilot
Hybrid statistics
Lightning Mode
Targeting and segmentation
A/B testing checklist
30 days free-trial
Quick (5 minute) installation
Unlimited number of websites
Unlimited number of projects
Collaborative projects
Optimisation tips
Expert support online
GDPR Compliant
Ready to launch a test? Try our A/B testing software FREE
Convertize CRO experts are available to help you throughout your free trial