Hybrid Statistics™
The New Way to Calculate Statistical Significance
The Hybrid Statistics Engine combines Bayesian and Frequentist methods, calculating statistical significance with more speed and accuracy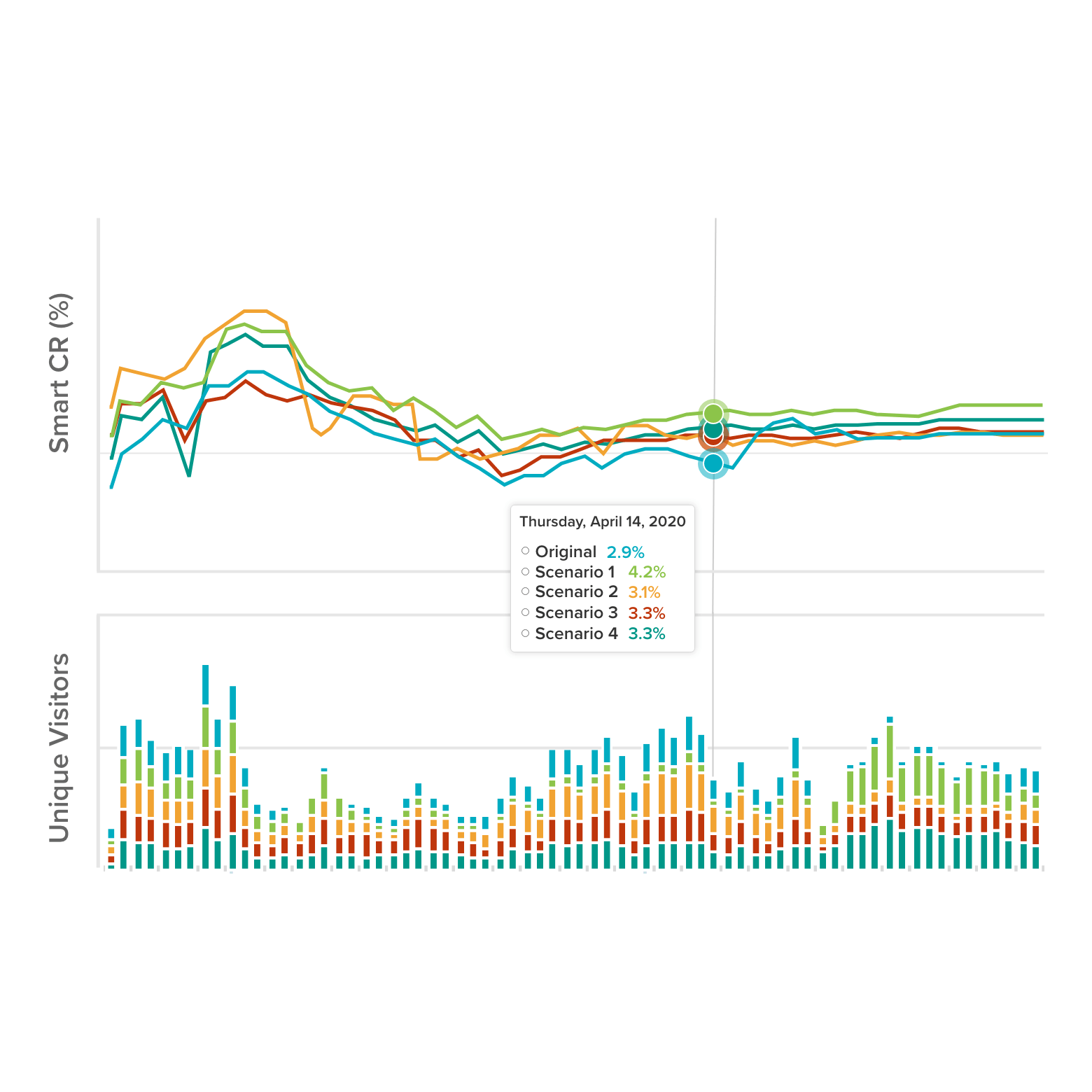 A/B Test Statistics Reinvented
Anyone running an A/B test needs to know two things: 1) how significant are my results 2) how long until my data is reliable?
There are two types of A/B testing statistics: Frequentist and Bayesian. Convertize' Hybrid Statistics engine combines both to give you a series of metrics that help you decide when your A/B test is complete: 
Smart CR% – your conversion rate, weighted towards recent performance
Confidence level – how many times (out of 100) the same test would produce the same results
Duration estimate – how many days until your test is reliable
To get in-depth knowledge about the Hybrid approach developed by Convertize, download the ebook or get a paper copy on Amazon.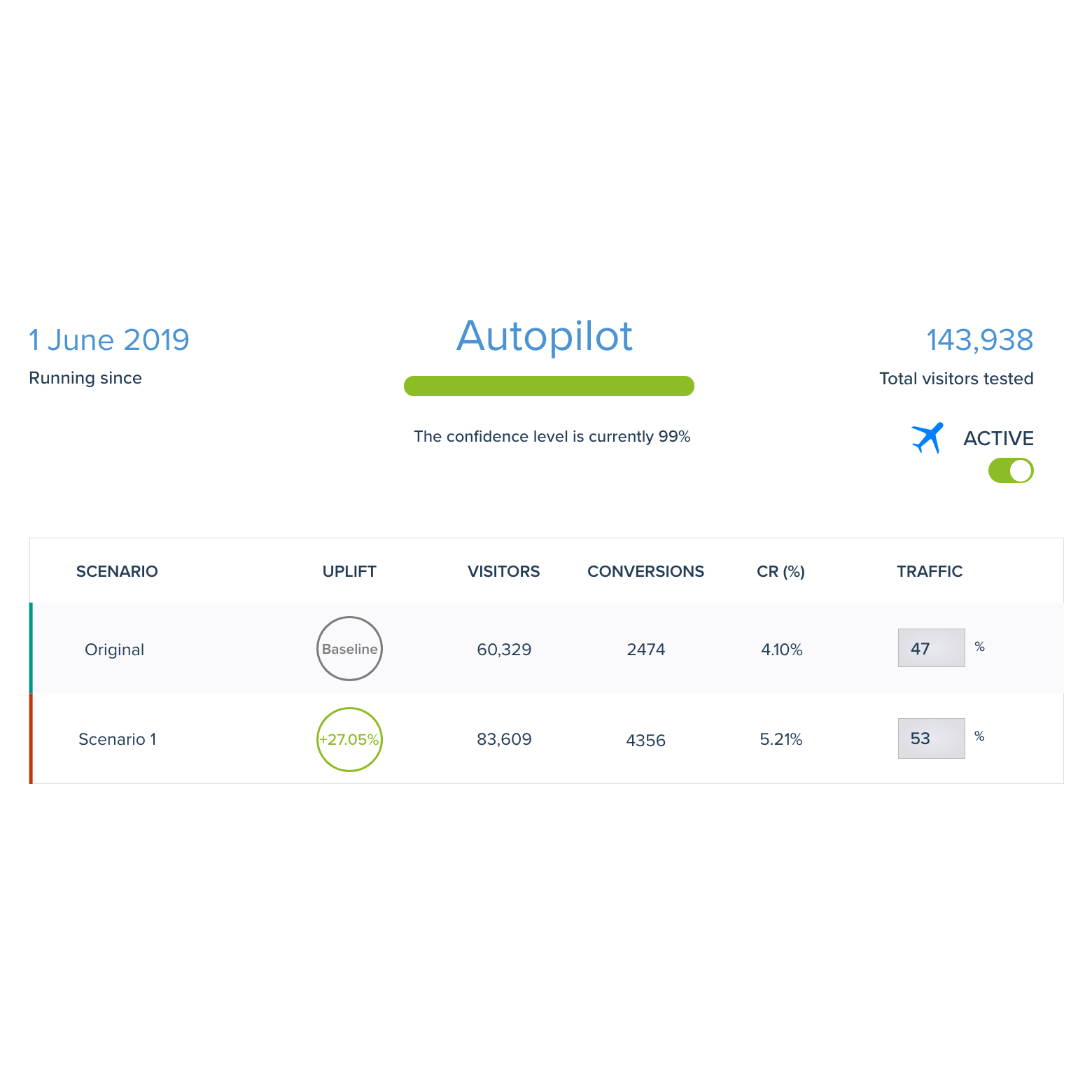 Test Ideas, Trust Numbers
Using the Hybrid Approach to A/B testing statistics, Convertize tells you when your data has captured a real increase in conversion rate.
The Statistical Significance Calculator incorporates more parameters than most other A/B testing tools, preventing false positives and giving you the most accurate results:
Avoid false positives
Never waste traffic
See how long a test will run
For more information about A/B testing statistics, explore our step-by-step guide.
How Convertize Makes A/B Testing Statistics Easy
Convertize incorporates Frequentist and Bayesian statistics, providing fast results that you can trust. 
Smart CR% responds to changes in customer behaviour
The Hybrid Statistics gives faster and more accurate results
Automatic statistics make it easy to follow your Smart CR%, Uplift and statistical significance
Our CRO Experts are available at any time to help you interpret your data
For more information on A/B testing statistics, explore our A/B Testing Guide 2020.
After Your Free Trial
If you enjoy your free trial, you can extend your experiments by choosing a paid plan. There are a
range of plans to suit any kind of business, and you can upgrade or cancel at any time.
2 months free with annual billing
Solo
Up to 20 000 visitors per month

3 projects
A/B Testing with Autopilot
Smart duration
Join over 800 happy teams using Convertize

Ready to launch your first A/B test?
Convertize CRO experts are available to help you throughout your free trial