Verified and Trusted Convertize Reviews
The following reviews have been published on LinkedIn or Glassdoor.
Please note that Glassdoor only allows anonymous and unverified reviews, they do not check if people actually worked at Convertize and for how long. You can read on this page verified and trusted reviews about Convertize from former and current employees who have accepted to publish their names and LinkedIn contacts.
If you want to apply at Convertize, we encourage you to get feedback directly from them, so that you can make your own mind about is it working at Convertize.
Convertize CEO Ratings and reviews
Read reviews from current and former employees of Convertize, see what they say about our CEO and their recommendations on LinkedIn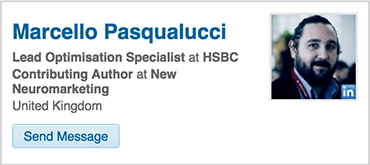 I've worked with Philippe during the past 6 years, and thanks to him the company achieved really good results. As a CEO, Philippe have this essential feeling to launch and drive new projects, with a strong focus on details and performance which is essential for a long term strategy. Philippe is the kind of person who never gives up and he is always pushing people to give the best of themselves. It has been a pleasure learning and working with him.

Philippe is a very driven person. He knows where he wants to head and doesn't stop working until he gets there. This is great, because it means he can bring out the best in people by challenging them to achieve the goals too. Working with him was never dull, and I think I learnt a lot about my abilities in the 2 years that we worked together.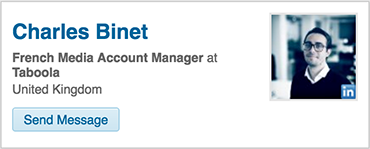 I worked with Philippe for almost 5 years, in an environment that pushed us all to deliver more than we ever expected and I don't think we could have reached those results and improved ourselves as much without him. I think what I learned from him the most is the need for self improvement, and I'll never be able to thank him enough for that.
Convertize Reviews  – Working at Convertize in 2017
His Convertize review: "Great place to grow your skills"
Aleksander – Lead UX Designer – Contact him on LinkedIn
Pros: Possibility to learn new things management open to suggestions options to self-organise your time Jim Rohn said: You are the average of 5 people that you spent time most with. Considering your new job opportunity make sure you will choose wisely, because we are spending 30% of our daily time in the office. If you will be surrounded by successful people, it is more likely that you will eventually succeed.
I've been working at Convertize almost 3 years now. 3 years ago, when I started work at Convertize to be honest, I though it will be just another professional experience into my CV. I couldn't be more wrong on this. I am a person who is strongly focused on self-development. I am always aiming to get inside the room, full of people who know more then me – otherwise, I would get a signal, that I am in the wrong room. Convertize is definitely the room where I would like to stay.
Thanks to people here, I've finally understood the different between "just nice looking" UI and "effective & efficient" UX that helps people around the internet use digital solution more easily. I have to admit, that in the very beginning I've received a huge credit of trust from the management. Probably that's why in 3 years I've been promoted 4 times The best part of it, is that I keep learning literally every single day. If you looking for a place for your career opportunities, I would strongly recommend this company.
Cons: Multitasking is something that could be annoying in the longer run.

His Convertize review: "Great experience"
Sebastiano – IT Team lead – Contact him on LinkedIn
Pros: Convertize has given me a great opportunity to work on innovative applications every day. Here I had chance to practice my skills on websites with high traffic volumes. The Marketing and Optimisation sectors are constantly evolving and developers must constantly build and improve solutions in order to satisfy business requirements. The office is quiet and the team is young.
Cons: The type of business moves incredibly fast and sometime is really hard to adapt solutions following requirements.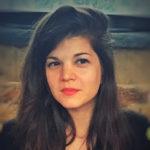 Her Convertize review: "Opportunities and dynamism"
Catherine – Email Marketing Manager – Contact her on LinkedIn
Pros:  At Convertize you can have a lot of professional opportunities. You can be rapidly autonomous in your work, become manager and decision maker. Everything is always moving forward. The management is open to new ideas and new partnerships. The responsibilities grow rapidly in this company and your work is appreciated. The team is young and dynamic.
Cons: The company could focus more on team building

His Convertize review: "Great atmosphere and very dynamic work environment"
Benjamin – CRO Project Manager – Contact him on LinkedIn
Pros: Convertize is a very good company to work for. First there's a start-up atmosphere, which means a lot of projects going on all the time. Second, team members are all in their late 20's early 30's, so it gives a very good dynamism to the company, and it's a pleasure to go to work everyday even if we are all very busy. Third, As it's a kind of small company, you have responsibilities, which makes your day job interesting, enriching and rewarding.
Cons: It could be better to share more about the work and projects going on in other departments, but as we are all very busy, it's not that easy