How to Improve Ecommerce Conversion Rates – Don't Settle For 2%
Reading Time:
7
minutes
No-one likes to be perceived as mediocre, average, or unremarkable. Especially not in terms of Ecommerce conversion rates. When it comes to "average", one of the first things that usually comes to mind is the quote from Colin Farrell's character Ray from the movie "In Bruges":
…kind of like the in-betweeny one. You weren't really sh*t, but you weren't all that great either. Like Tottenham."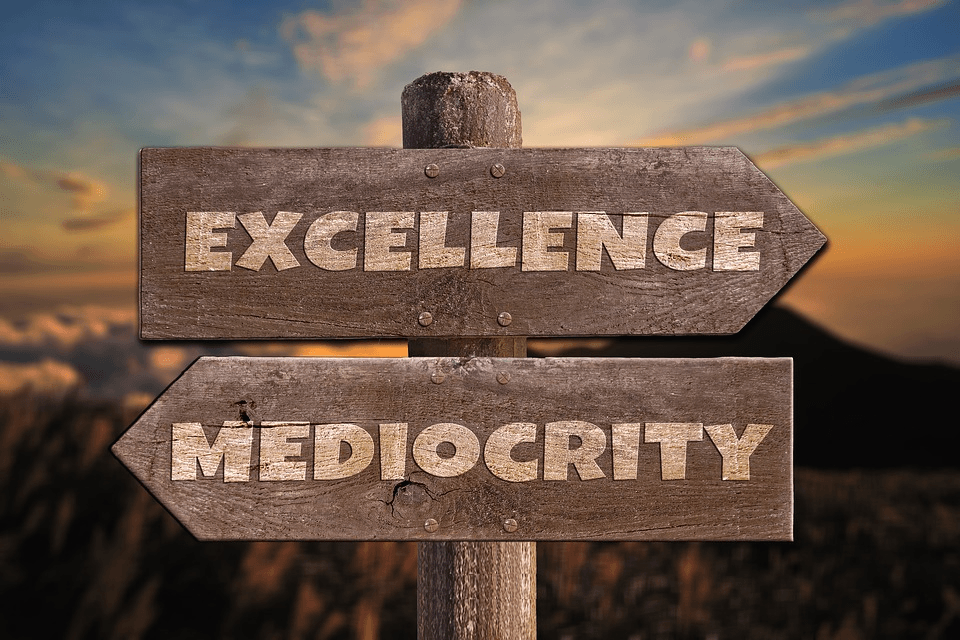 No disrespect to Tottenham Hotspur fans (especially in the light of their success during the current season), but their fortune is doomed for this mediocrity.
While Manchester and Chelsea clubs take turns as Premier League title holders (Leicester being the exception to prove the rule), Tottenham carries on "living" in the top half of Premier League year after year without daring to touch the sun and fight for the championship.
The E-commerce game may not be so similar to English football, but some online stores do remind me of Tottenham – they aren't sweet, nor are they sh*t.
The average conversion rate of "2% industry standard" can easily be increased in a certain store without spending too much money or effort.
In this article, we discuss how large average ecommerce conversion rates are and how you can outperform these benchmarks with some simple conversion rate optimisation techniques.
Here are some thoughts to kick off the discussion. Premier League record on attendance was set just recently, in October 2017 at Wembley, when 80,827 people came to see Tottenham destroy Liverpool with a score of 4-1.
2% of 80,827 is 1,616, which is barely enough people to fill some small Wembley cop section. That number is about how many people make a purchase at an e-commerce store on average.
What are Average Ecommerce Conversion Rates?
Obviously, conversion rates vary by industry, and in their exhaustive infographic on CRO, Top 10 Website Hosting quotes averages as high as 2.95%, but it feels that "2% visitor-to-customer conversion rate industry standard" that we often see quoted is closest to the truth.
Monetate Ecommerce Quarterly releases the data once every three months with numbers on average visitors-to-buyers. Across four quarters of 2016, the numbers varied from 3.42% to 4.14% for desktop users and 1.21% to 1.55% for those who shop using mobile devices.

The same report shows that US average ecommerce conversion rates differ little from global ones, while conversion rates in the UK are usually about 2% higher, both for desktops and mobile devices.

Ecommerce conversion rate data from retail analytics service Coremetrics showed that the visit to add to the basket rates were 8%, while visit to sale rate was on the mark of 4%.
When we lose half  the potential customers after they added their goods to the cart, it makes me wonder . . . can we reduce these numbers? However, that is a whole other topic for another article, as decreasing abandonment rate is also important, but we don't have time to speculate about it now.
Instead, let me introduce an interesting observation about curious phenomena and its unexpected applications to e-commerce business.
Why Are Above Average Conversion Rates Important?
I'd like to introduce the "winner takes all phenomena" also known as "the slight edge" phenomena., best described in the book "The Winner-Take-All Society", by Robert H. Frank and Philip J. Cook.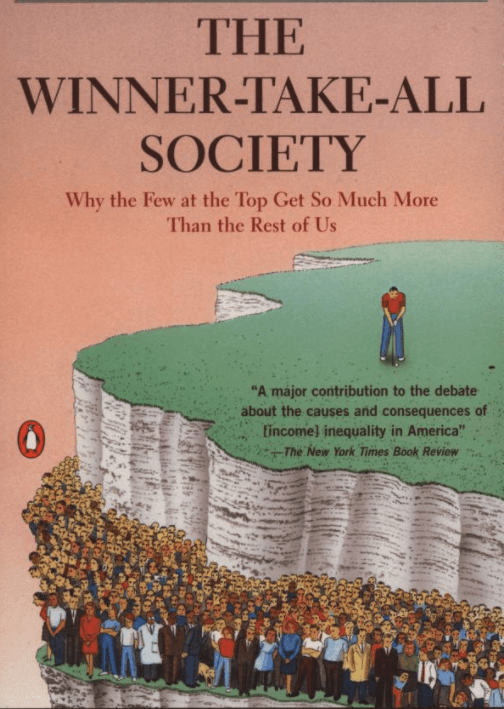 A screenshot taken from the book "The Winner-Take-All Society" by Robert H. Frank and Philip J. Cook
The essence of the idea is easier to imagine if you find an appropriate example from the sports world. Even if you are not a sports fan, you have probably heard of the athlete Michael Phelps. The guy has 28 Olympic medals, and most of them are gold.
When Phelps was "just" six-time Olympic champion, right before starting his 7th competition, the 100-meter butterfly, Phelps got verbally attacked by his opponent Milorad Čavić who said the following:
"It'd be good for him if he loses. It would be nice if historians talk about Michael Phelps winning seven gold medals and losing the eighth to 'some guy.' I'd like to be that guy."
Long story short, Milorad lost by mere 0.01 seconds. All we know of him is that he is listed on Wikipedia as a "Serbian former professional swimmer" on Wikipedia. In contrast, the latest "Under Armour" ad video dated last year starring Phelps has more than 12.5 million views on YouTube.
How is it all relevant to e-commerce and being ahead of the competition? It's directly related.
The authors of the above-mentioned "The Winner-Take-All Society" book have noticed that small differences in performance give rise to enormous differences in reward. This is true across many industries, not limited to, law, science, sports, finance, publishing, and e-commerce.
There are some objections to this point of view. Many people claim that e-commerce is a trillion dollar industry with constant growth in sales seen each and every year. Some argue that you are able to earn decent revenue even as a middle-sized company.
That is 100% true and doesn't contradict with the main takeaway that you should have after getting acquainted with "the slight edge phenomena" (another name for the winner takes all phenomena).
This is simply to say that one should focus on relative, not on an absolute performance! Robert H. Frank and Philip J. Cook claim that in some settings, absolute performance does not yield the reward; what matters in the end is simply being better than your competitors.
I apologize for the vast amount of sports analogies, but another great one is that when you play tennis, you don't have to be the best in the world to win in some match; you just have to be better than your opponent in the moment.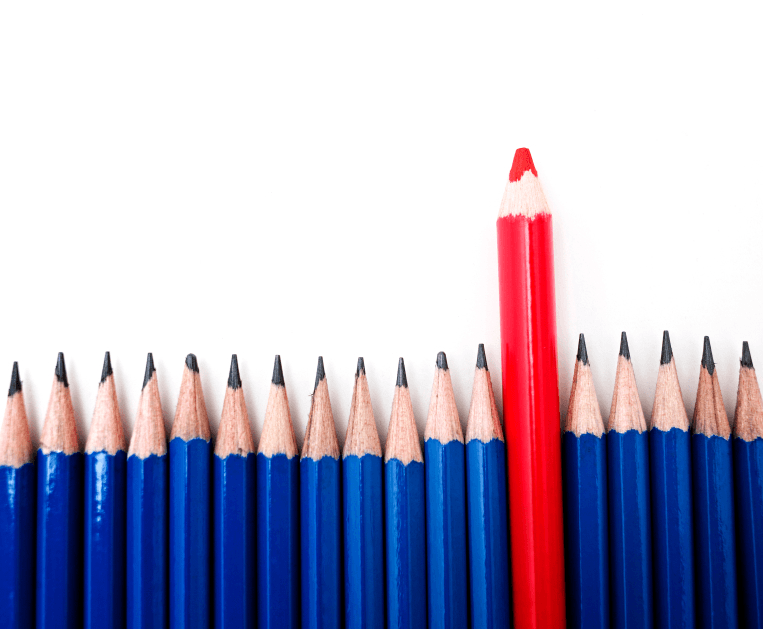 Source: patheos.com
In order for your retail to not get lost among hundreds and thousands of sellers and businesses (let's admit it, the competition is stiff regardless of what goods you plan to sell), it has to stand out from the crowd. In most cases, even the slightest of edge can make you king.
It is possible to increase Ecommerce conversion rates without making huge investments or redesigning your website. We have tons of ideas on how an average (see, we don't hate this word), medium-sized retail business could improve its conversion rate drastically.
How Can I Improve My Conversions From to 2% to 20%?
There is so much much you can do on your website to improve without spending any money that requires minimal effort. In fact, it might surprise you.
While some changes that you should make might seem insignificant, the effects of most of them have been proven by psychologists long before the Internet even existed.
A great example of immediate conversion rate improvement was demonstrated by Vanity Planet, an online marketplace of beauty products. They decided to add customers photos to product descriptions, and A/B tested two pages – one page with and one page without those images.

Source: vanityplanet.com
The experiment on adding images was a tremendous success, as the new page had beaten the original page with an overwhelming 24% increase during checkout.
Here, I'll give you the relative and absolute numbers: an initial page had conversion rate 6.56%, while the changes boosted these numbers to 8.11%.
This brought the owners of the retail an additional $8,900 in sales over a 10-day period (the cost of the product was around $100).
This was successful due to an increased trust of users towards goods and the store in general. Instagram, like other social networks works perfectly as a social proof.
While the numbers listed in the example are above average, you see my point – conversion rate optimisation is no joke, and it tends to bring extra cash to your store.
The sky's the limit for relative conversion rate improvement. MECLabs undertook research on whether one or two-column-websites drive more conversions, and the results showed an unbelievable 681% (!!!) increase in conversions. Wow!
While this is not an e-commerce store, but a marketing site with the landing page, the increase in conversions should make you want to try out a similar adjustment.
This research provides one huge takeaway: Do not overcomplicate things.
At Convertize we have created tools that help website owners entice customers to buy their products. We use these innovations as predictive notifications and website personalization in order to increase conversions.
Our products are inspired by consumer psychology. Knowing what moves website visitors in the right direction helps us guide them to the point we are most interested  in – making a purchase.
Conclusion
Mediocrity is not the way to success. Sometimes it takes just one extra step to stand out from the crowd. We believe that the winner takes all (or rather, more) phenomena is applicable for e-commerce business. You just have to be one step ahead of your competition, and the reward might be disproportionally big for your business.
A few of the steps we offer e-commerce businesses to do in order to improve conversion rate are:
Make on-site improvements: product images can build trust in your store.
Simplify things: your customers are going to love it.
Harness consumer psychology: it's proven to boost conversions.
Whether you find these techniques hard to believe or even if you're already applying it to your business, we would love to hear from you.