Nudge Marketing App
In under 5 minutes, you can apply Nudge Marketing triggers such as Social Proof, Scarcity, Urgency and more. Influence your visitors' decision so that they act now!
Let people know how popular your products are.
Order Soon Notification
based on Urgency
Introduce a time limit, creating a sense of urgency to encourage a quick conversion.
Low Stock Notification
based on Scarcity
Low stock alerts emphasise scarcity, nudging hesitating visitors into paying customers.
Incentivise purchases with free delivery target.
Maximise the exposure of endorsements from industry influencers.
Custom Notification
Your own stuff
Create your own nudge for your store.
Power your notifications with live website data
Years of optimisation experience combine with proven consumer psychology in our notifications. Include dynamic website data, and you have the perfect recipe for increased conversions.
Relax, our notifications are always optimising
Our algorithms will automatically select the best-performing notifications, keeping your users engaged and conversion rates high. The longer notifications are enabled, the more effective they become!
Users who activate Persuasive Notifications see
their conversion rate increase by
3.2% to 29.7%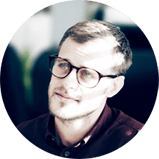 FAQ about Persuasive Notifications
Pricing
Choose your plan and get started
30-day FREE trial • No commitment • No credit card required
Save 20% with annual billing
solo
Up to 30 000 visitors per month

1 user
A/B Testing with Autopilot
Hybrid

statistical engine

Our innovative, hybrid algorithm combines Frequentist and Bayesian statistical approaches for results that are both faster and more reliable.

AI-powered

persuasive notifications

We use your site's real-time data to create notifications that attract your users' attention and persuade them to act.

250 Persuasion Tactics
team
Up to 300 000 visitors per month

15 users
A/B Testing with Autopilot
Hybrid

statistical engine

Our innovative, hybrid algorithm combines Frequentist and Bayesian statistical approaches for results that are both faster and more reliable.

AI-powered

persuasive notifications

We use your site's real-time data to create notifications that attract your users' attention and persuade them to act.

250 Persuasion Tactics
Premium support by Chat
agency
Unlimited visitors per month

Unlimited users
A/B Testing with Autopilot
Hybrid

statistical engine

Our innovative, hybrid algorithm combines Frequentist and Bayesian statistical approaches for results that are both faster and more reliable.

AI-powered

persuasive notifications

We use your site's real-time data to create notifications that attract your users' attention and persuade them to act.

250 Persuasion Tactics
Premium support by Chat + Phone
Non-profit? Contact us for special pricing
AB Testing
An intuitive, feature-rich Smart Editor lets you set up experiments in minutes
SmartPlugins™
Personalisation takes seconds with our drag-and-drop SmartPlugins™
Persuasive Notifications
Our notifications use consumer psychology and real-time data to convert visitors into customers
Autopilot Mode
Maximise the value of tests by automatically pushing traffic to the best performing variation
Unlimited Projects
No limitations on how many projects, experiments, or websites you want to optimise
Persuasion Tactics
Our experts have created over 250 psychology-based tactics to inspire your experiments
Unlock the true potential of your website
Try our 30-day free trial - no credit card required