Smart Editor™
Webpage Optimization
Without the Coding
Optimise your website page-by-page with the powerful Smart Editor. Simple drag-and-drop page building makes webpage optimisation easy.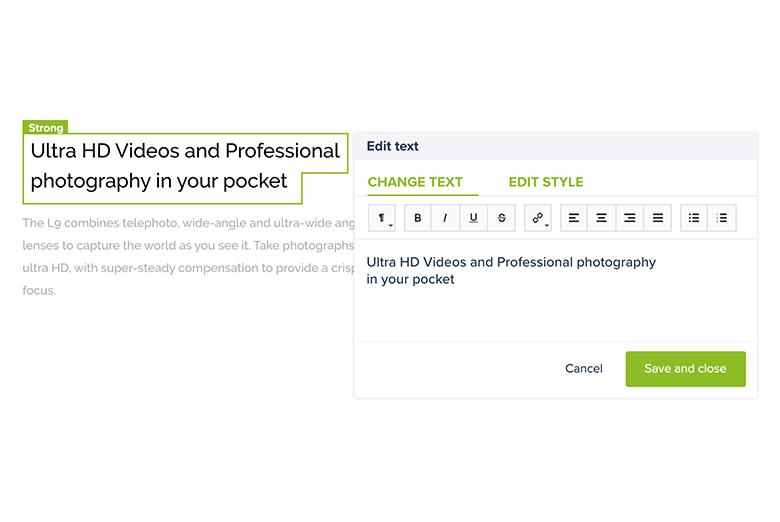 Enhance your Content In Seconds
The Smart Editor makes it easy to update your webpage's content, so you never have to wait for your web developer to make changes.
You can adjust your copy and your web page's images as much as you like, A/B testing different versions to see which works best.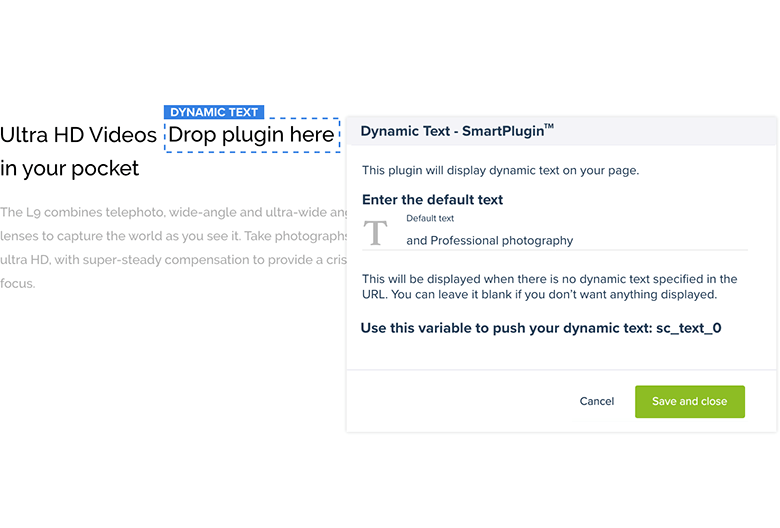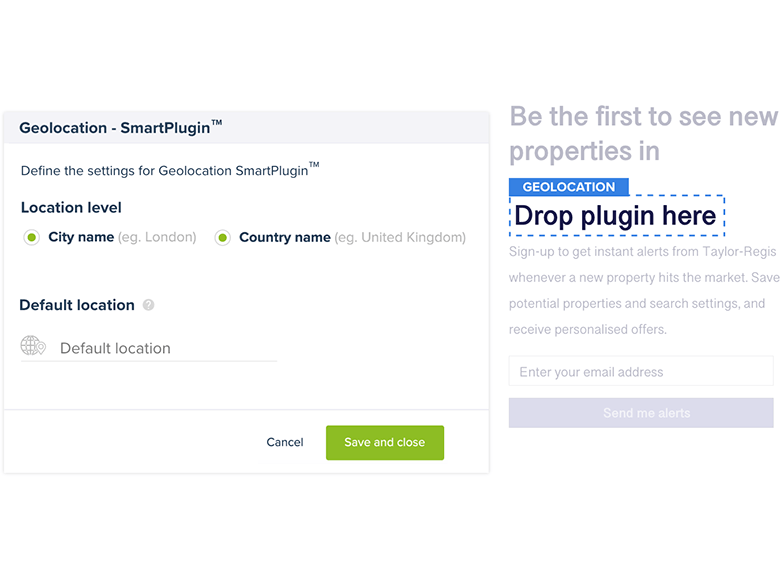 Use drag-and-drop Dynamic Features
Personalising your online customer experience allows you to connect with visitors immediately. The Smart Editor includes dynamic features like Geolocation and Dynamic Text, that you can drag and drop onto any page.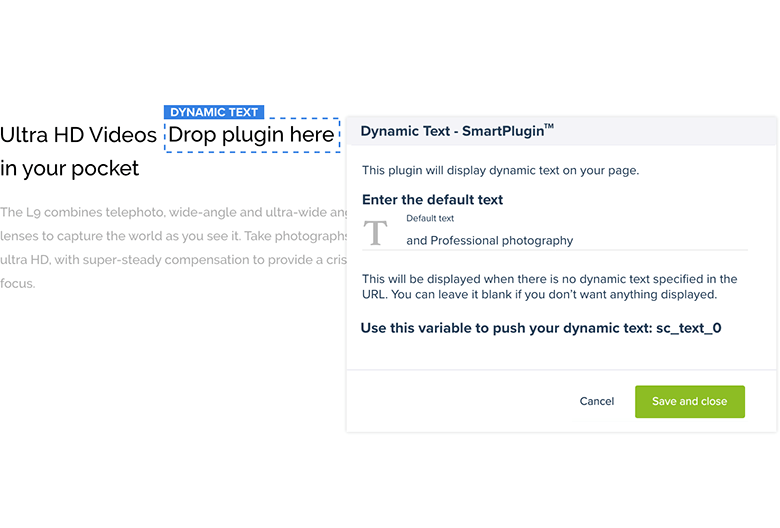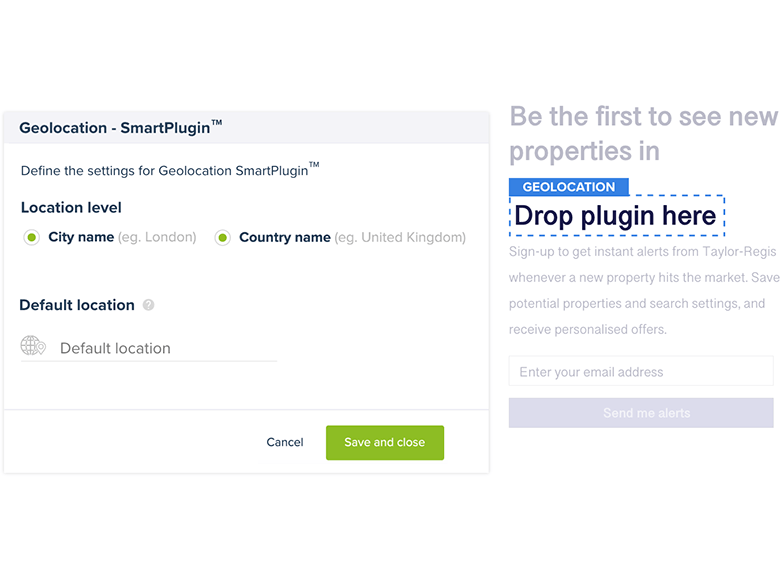 With Dynamic Text, you can show different headlines depending on who your visitor is. Geolocation allows you to target your visitor's location.
Try Optimising your website code-free
CRO experts and tech support are available throughout your free trial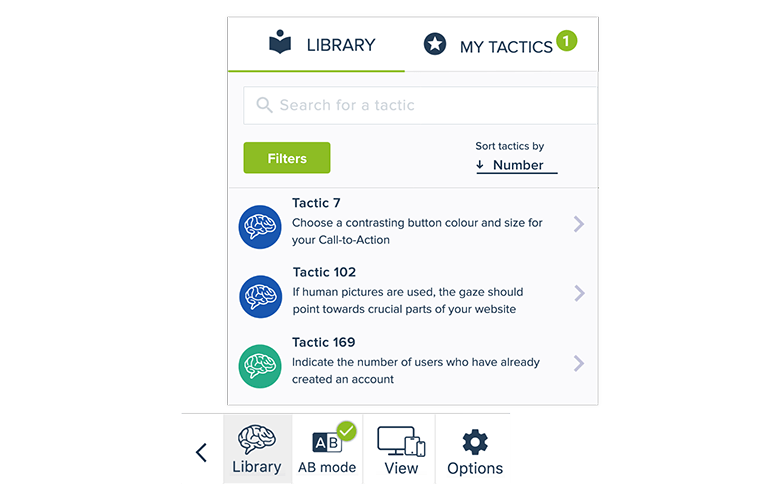 Browse 150+ Optimisation Tactics
The Smart Editor includes a library of over 150 different optimisation tactics, so you never run out of ideas to test.
The tactics are tailored to your specific industry and the page you are optimising, giving you expert tips you can really use.
Webpage Optimisation With The
Convertize SmartEditor™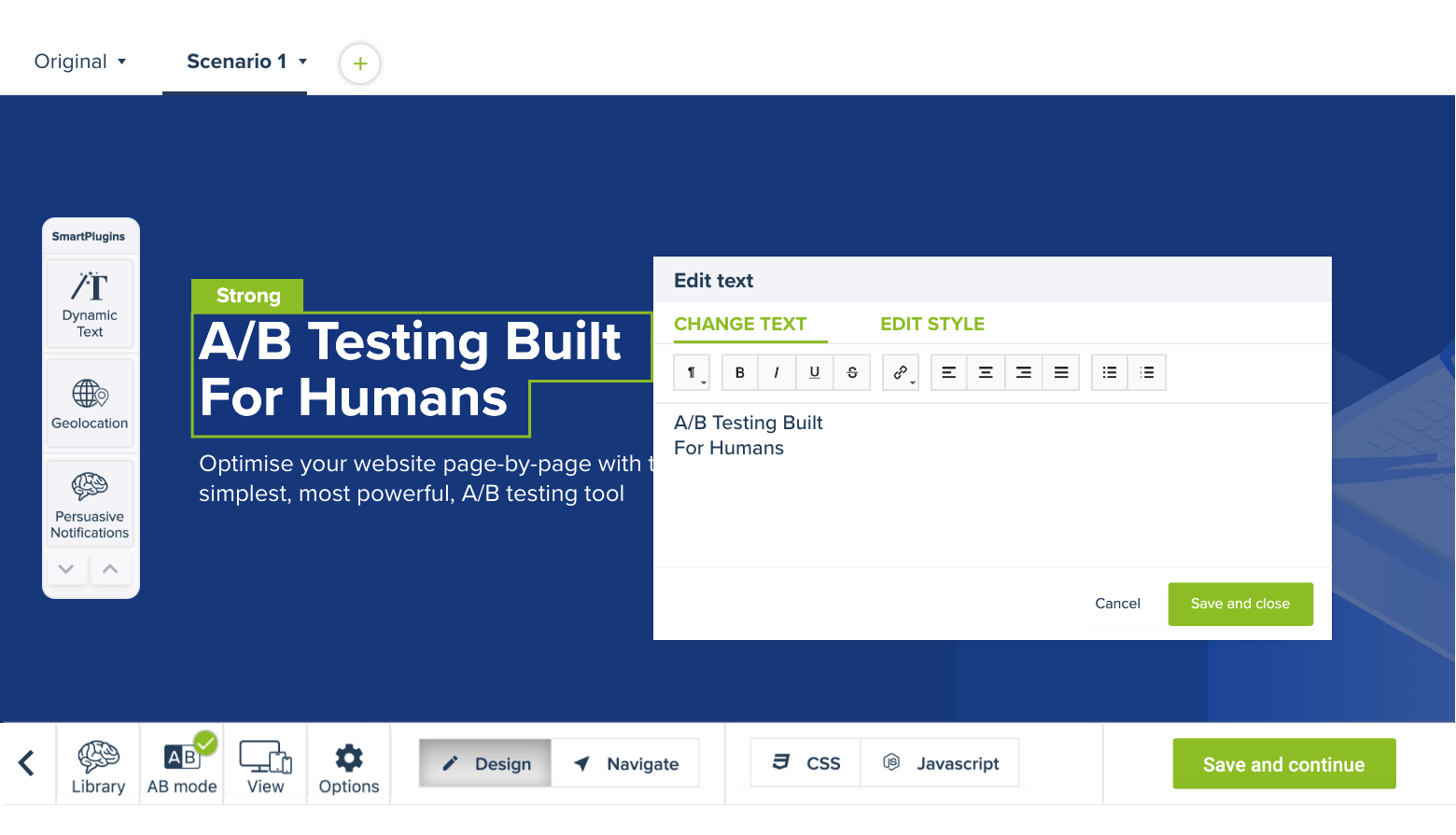 The Convertize Smart Editor makes editing your website fast, visual and intuitive. That means you spend less

time setting up your experiments and more time doing what you love.
Change images, headlines and CTA buttons in seconds
Collaborate on your website content with your whole team
Personalise your website and add geolocation with no coding
Join over 800 happy teams using Convertize

Ready to launch your first A/B test?
Convertize CRO experts are available to help you throughout your free trial