Increase Conversions & Sales
With Smart Persuasion
Consumers are driven by emotions. By crafting specific sales propositions and displaying relevant messages at right time, you can significantly increase your website revenue.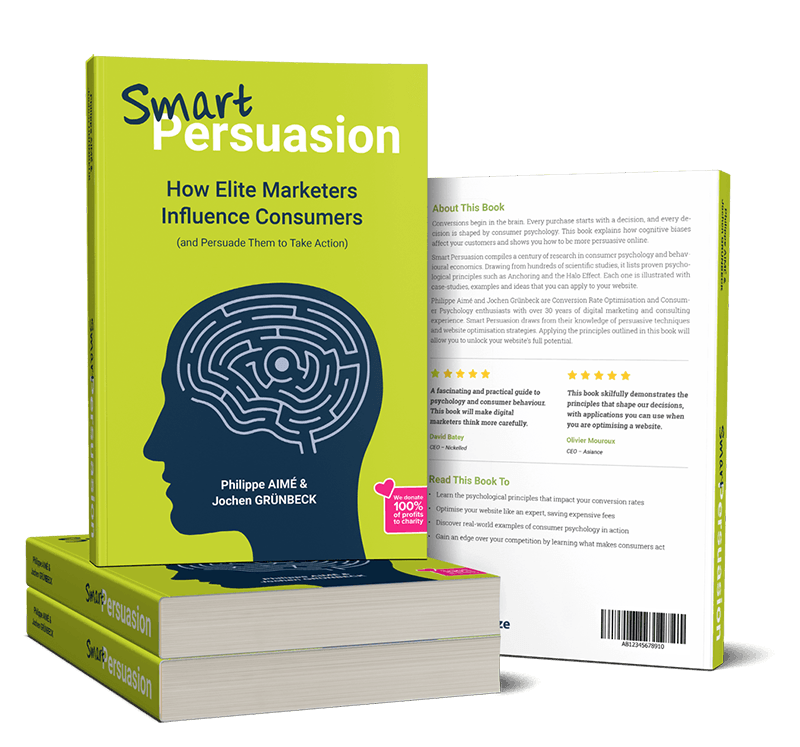 SMART PERSUASION
Drive Consumers to Conversions
Our integrated approach to Conversion Rate Optimization, outlined in Smart Persuasion, draws from psychology and behavioural economics. We apply research on attention, association and memory to help our clients be more persuasive. 
Analytics tell us when and where decisions take place. Using this insight, we optimize content to reduce cognitive load and increase conversions. 
NUDGES
Nudge your Visitors into Customers
Nudgify is the easiest way to can turn live data into Social Proof notifications. 
Our Social Proof app already helps brands in 137 countries and 29 languages to increase trust and sales with social proof Nudges powered by real-time data.