The CRO Agency That Goes Beyond Your Analytics
Stop wasting your traffic and grow your revenue.
Our CRO experts combine analytics and behavioural insights to help businesses achieve their conversion rate goals.
Website audits combining analytics and user behaviour
Managed A/B testing and optimization projects
Award-winning CRO agency services
Philippe Aimé, Jochen Grünbeck
Authors of Smart Persuasion
Working with businesses across Europe and the US


1
You get in touch
Tell us about your website and your project – give as much detail as possible!
2
Our Team Crunch Some Data
We do some preliminary research and contact you to arrange a call.
3
We Plan Together
We schedule your website audit or CRO project and start building your revenue.
We Use Data And Behavioural Analysis

To Help You Achieve Your Goals
Convertize provides specialist consulting services for lead generation, CRO (conversion rate optimization) and customer analysis.
Whatever your goals are, our CRO agency can help you get there faster.
UX Audits
Full website audits, highlighting usability issues and providing concrete solutions
Value Proposition
We help businesses to define a unique, specific and urgent proposition
Pricing Optimization
Our CRO agency optimises your pricing structure to maximise revenue and retention
PPC Audits
Top-to-bottom reviews for paid Google and Social Media ads
Landing Page Optimization
Creating high-converting pages based on industry benchmarks and behavioural science
A/B Testing
Managing A/B tests to measure the uplift from a website optimization
On-site Surveys
Implementing survey tools to gather practical insights from your users
User-behaviour Analysis
Implementing heat maps/session recording tools to study user behaviour
Email Sequences
Building high-value sequences that create significantly more engagement
Funnel Analysis
Studying customer entrances, flow and drop-off, to increase conversions
Academy/training
Bespoke training packages on UX, CRO and consumer psychology
SEO Health Check
A full SEO audit and research package, delivering a search-engine visibility plan
What makes Convertize

A Unique CRO Agency?
With clients across Europe and the United States, Convertize transforms business websites and marketing strategies by combining analytics with behavioural analysis.
International projects We are a truly international CRO agency that delivers multilingual projects in French, Dutch, German and Italian.
Data + Psychology = Uplift Everything we do is based on data. Cognitive psychology and behavoural economics help us turn these numbers into ideas was can test.
High-velocity optimization Our in-house A/B testing and CRO tools allow us to optimize websites and marketing with no development lag.
We help businesses find and release their hidden profits
Tell us about your project and a CRO expert will contact you within 12 hours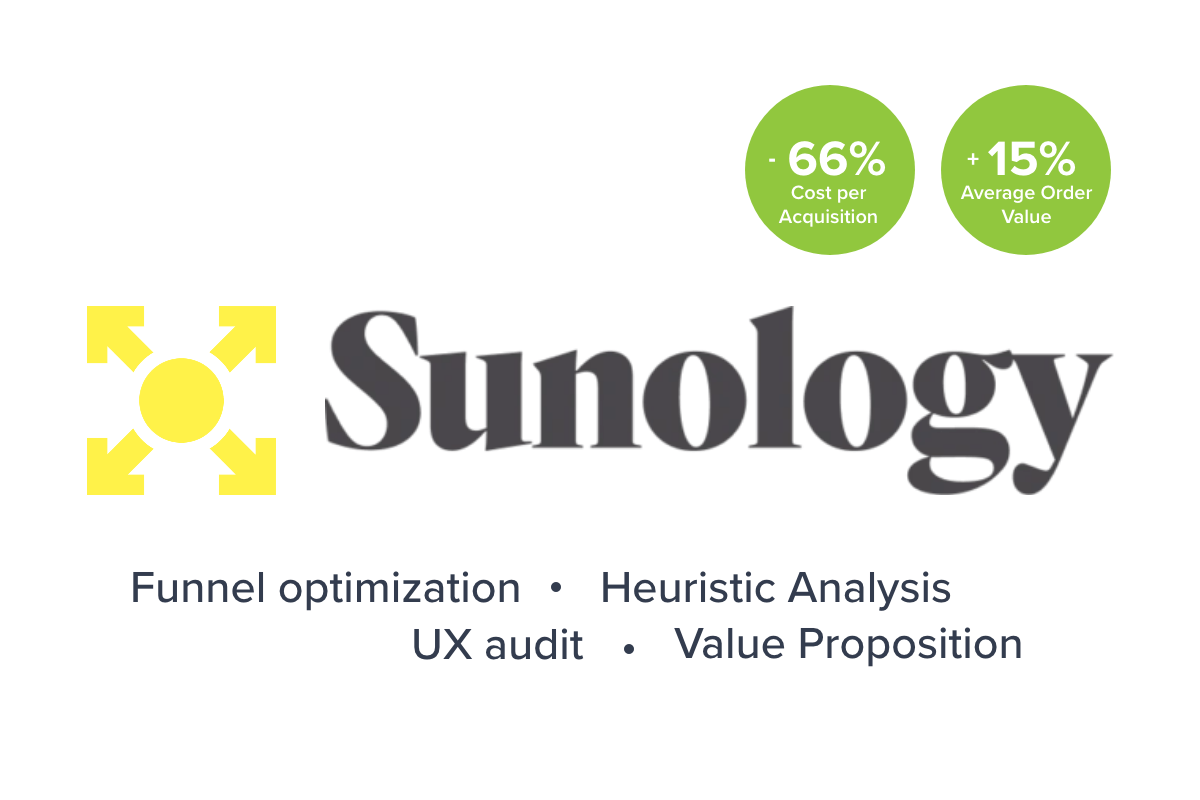 CRO Agency Case Study
Sunology
Sunology is a leading solar panel and electronics retailer, providing high-quality eco products for the luxury market.
Throughout 2020, we optimized Sunology's lead generation process, identifying the most profitable audiences and testing different kinds of advertising content. In addition to auditing their acquisition strategy, we provided wireframes for a number of key product and landing pages, improving the website's lead-to-conversion rate.
By the end of 2020, we had reduced the cost-per-acquisition by over 65%. Additionally, we increased revenue-per-customer by incorporating upsells at key points in the customer journey.
CRO Agency Case Study
Glisshop: Winter Your Life
Glisshop is a leading winter sports retailer across Europe and the UK.
Between 2018 and 2020, our CRO agency was able to increase conversion rates on a number of our clients' key pages. We used heat-maps, user-surveys and A/B tests to analyse user behaviour and explore opportunities for optimization.
In 2018, A/B tests on product pages viewed from desktop devices saw a conversion rate uplift of + 6.29%. The following year, tests on collection pages saw an uplift of + 8.35%.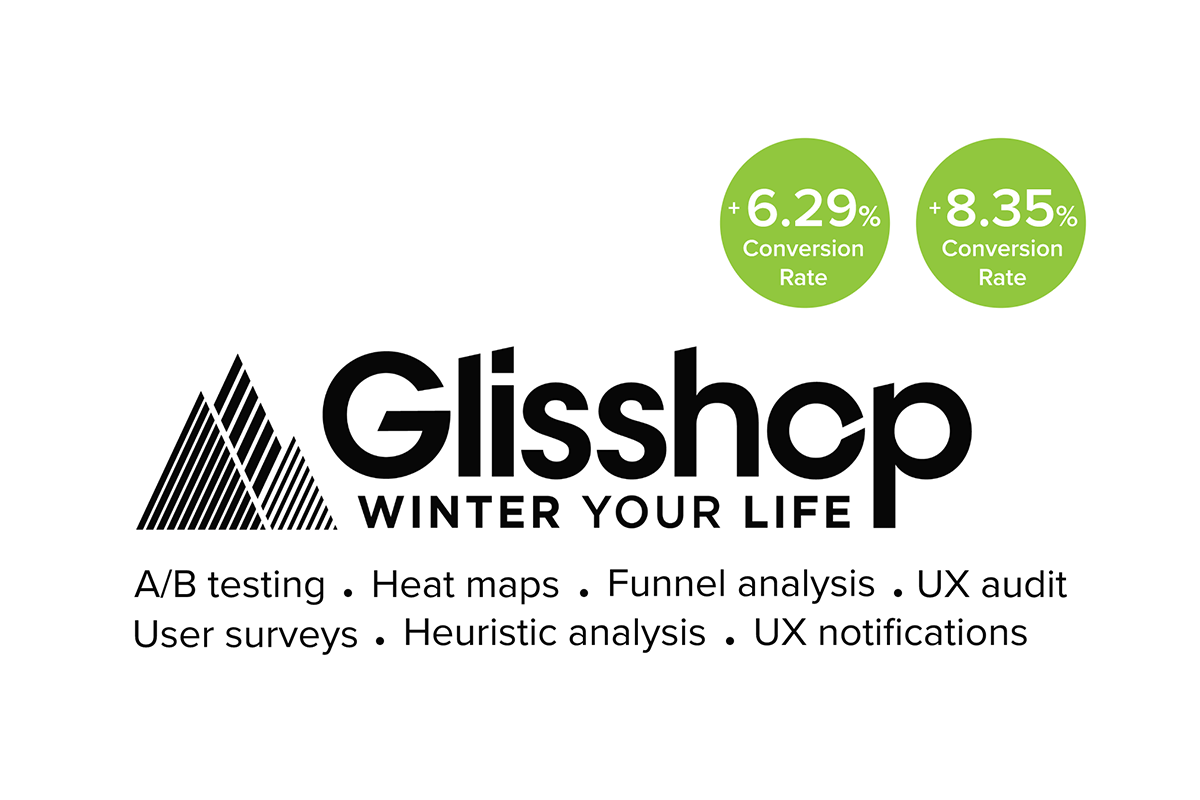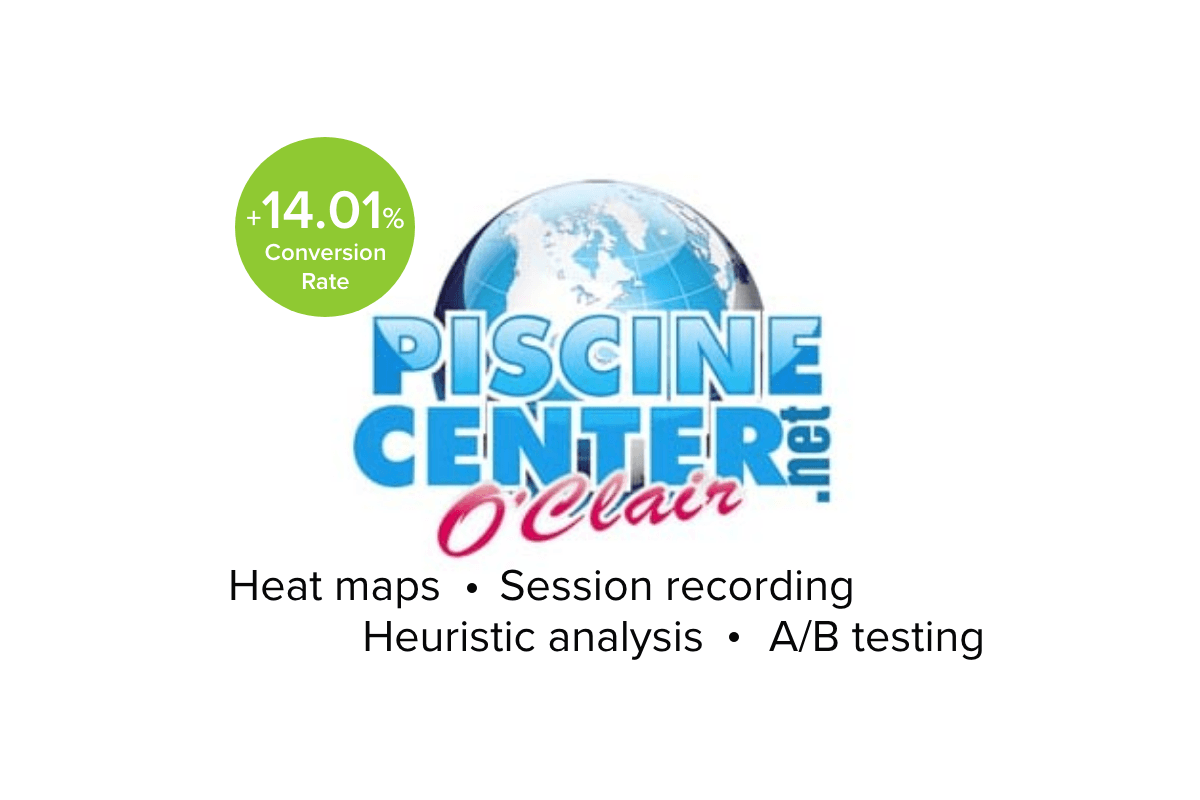 CRO Agency Case Study
Piscine Center
Piscine Center is the largest supplier of swimming pool equipment in Europe.
Between 2016 and 2017, we studied visitor behaviour on the site's home page in order to increase both sales and revenue per customer. Using a combination of heat maps, session recording and analytics, we identified a bottleneck in the site's navigation structure.
In the summer of 2017, our A/B tests produced a conversion rate uplift of + 14.01%. At the same time, revenue per customer increased thanks to the introduction of targeted cross-selling and bundled purchases.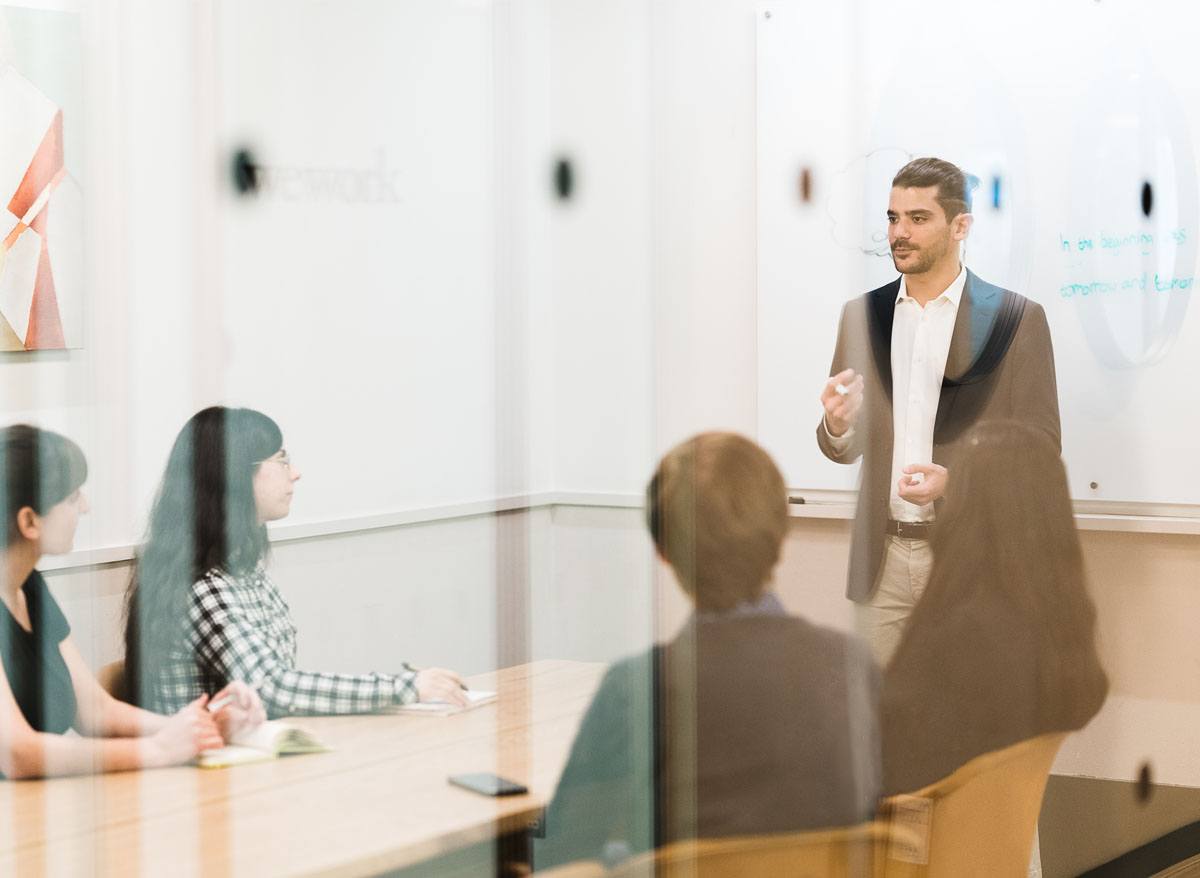 A CRO Agency made of marketing experts
It takes years to develop effective CRO strategies. Website optimization requires expertise in Performance Marketing, User Experience Design (UX and UI) and Web Analytics. Our Conversion Rate Optimization Experts are specialists in data analysis and consumer behaviour.
Rather than inflating short-term conversions, Convertize focuses on long-term "Revenue Optimization." We do this by combining Analytics with Psychology.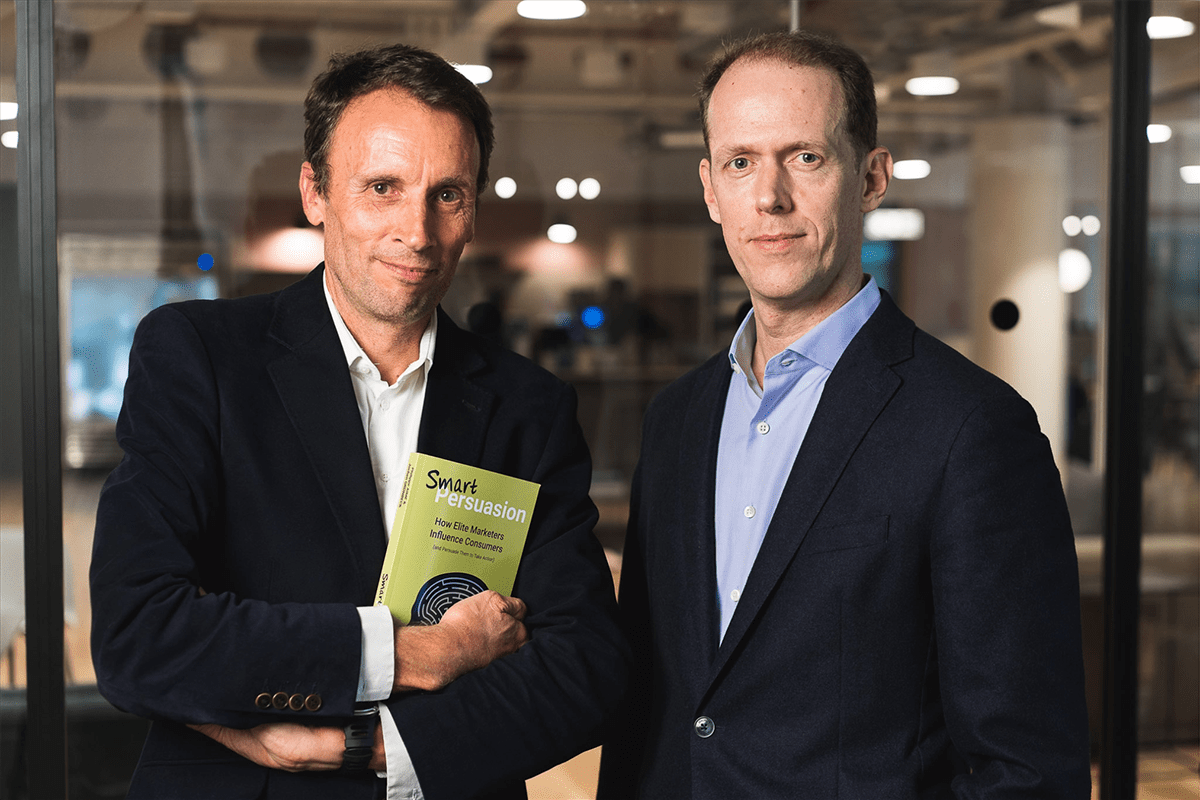 A CRO Agency that understands consumer behaviour
Our approach begins with data. We work with clients to build up a picture of who their customers are and how their website works. Our team conducts heat-mapping, session recording and segmentation procedures. But numbers don't make decisions…
That's why we also use consumer psychology. Through heuristic analysis, our CRO Agency Experts identify the cognitive effects that are costing you customers.
We help businesses find and release their hidden profits
Tell us about your project and a CRO expert will contact you within 12 hours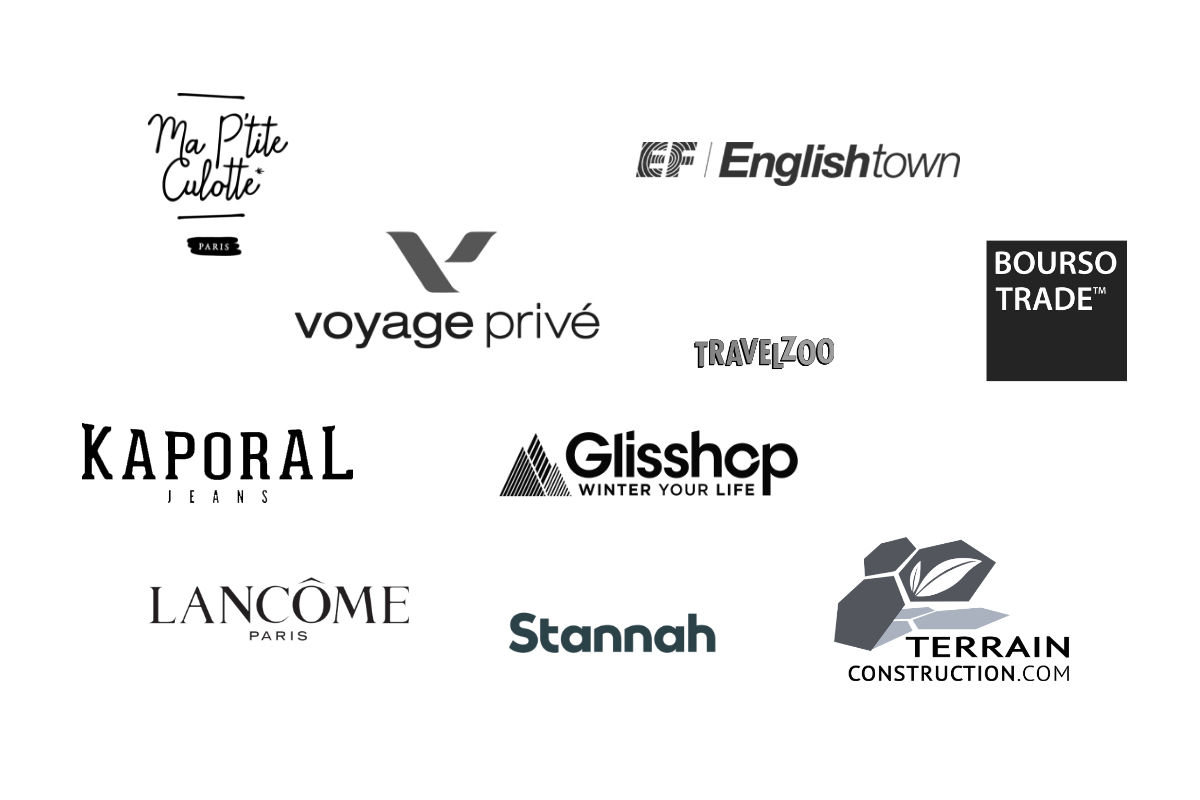 Website optimization for all sizes
For clients with medium to high volume, we define hypotheses and run A/B tests on target pages. For clients with less traffic, we enhance content and track the impact of our changes through KPIs. Our methods have produced results across online industries:
Our integrated and client-tailored approach is designed to cultivate long-term revenue. 
Conversions built on persuasion
Our integrated approach to Conversion Rate Optimization, outlined in Smart Persuasion, draws from psychology and behavioural economics. We apply research on attention, association and memory to help our clients be more persuasive. 
Analytics tell us when and where decisions take place. Using this insight, we optimize content to reduce cognitive load and increase conversions. 
We help our clients increase long-term revenue
We go beyond the data, combining analytics and psychology to provide real results