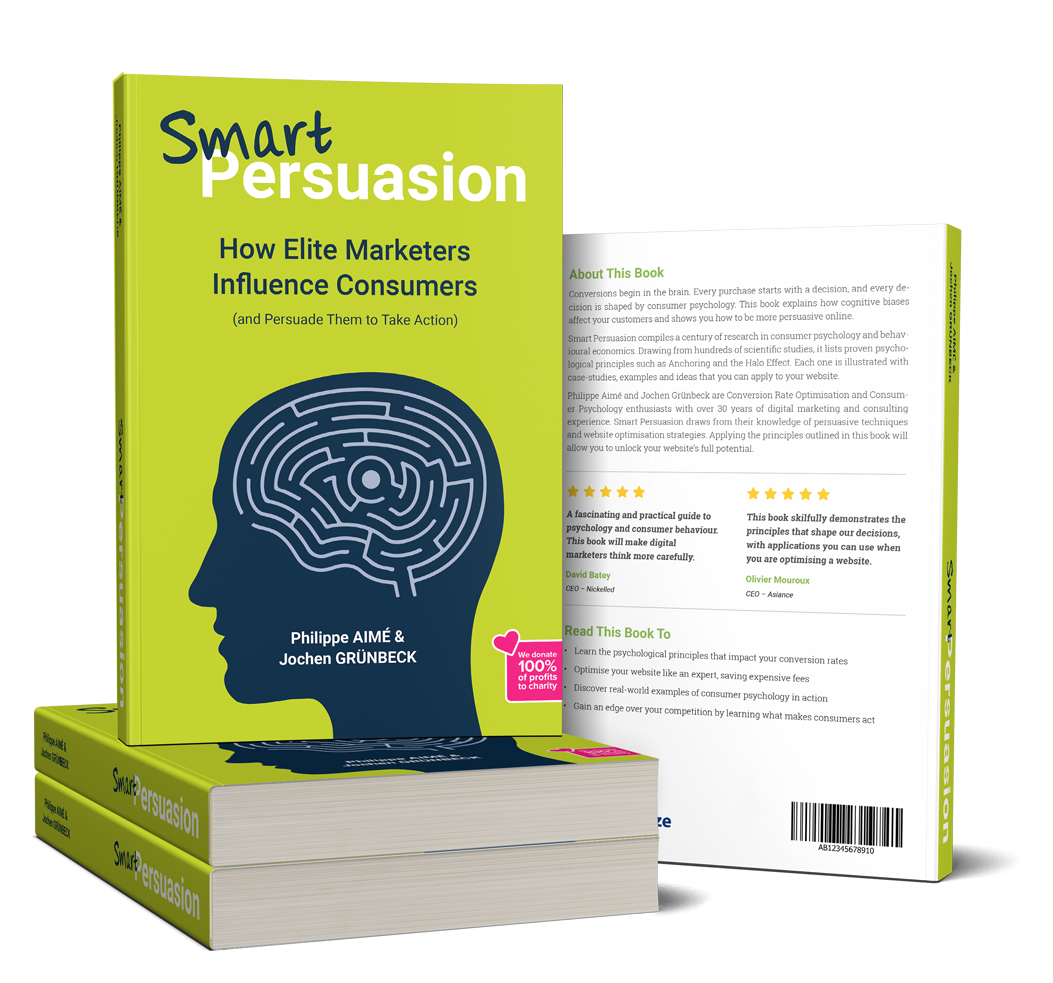 Have you ever wondered
Why Some Websites Turn
More Visitors Into Customers
For many years, Philippe Aimé and Jochen Grünbeck
have been asking this question.
In their latest book you will learn:
The psychological effects used by elite marketers
How many choices you should show your customers
How an 'ugly brother' can increase your sales by 42% or more
Get Your Copy Now At

Whilst marketing trends come and go, our brains are here to stay.
Let's talk to them in a language they understand.
Smart Persuasion – Page 252
3 Reasons Why You Need This Book
Most people think they are rational. The evidence says they are wrong. Smart Persuasion shows
you how to influence your customers' behaviour and persuade them to take action.
Understand consumer behaviour
Turn visitors into customers
Increase your revenue
And you can help to make a difference
All Profits Go To Charity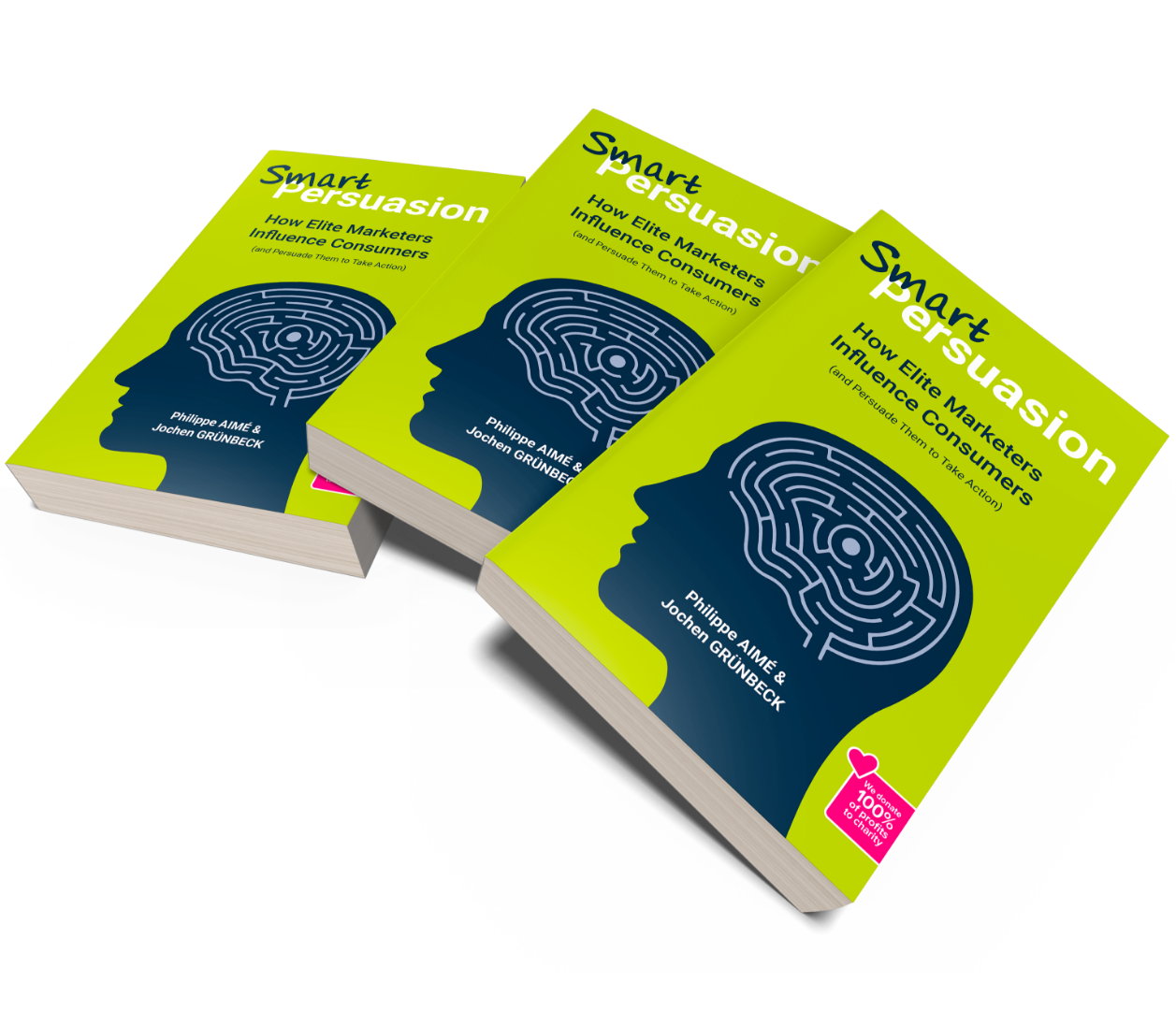 What Makes This Book Unique
Smart Persuasion combines insights from Psychologists,
Behavioural Economists and Social Scientists.
Over a century of research has contributed to the principles used in this book. That includes work by Nobel Prize-winners such as Richard Thaler and Daniel Kahneman.
Thanks to them, we know:
What makes some things more memorable than others
Why customer reviews are so important
How context shapes the decisions people make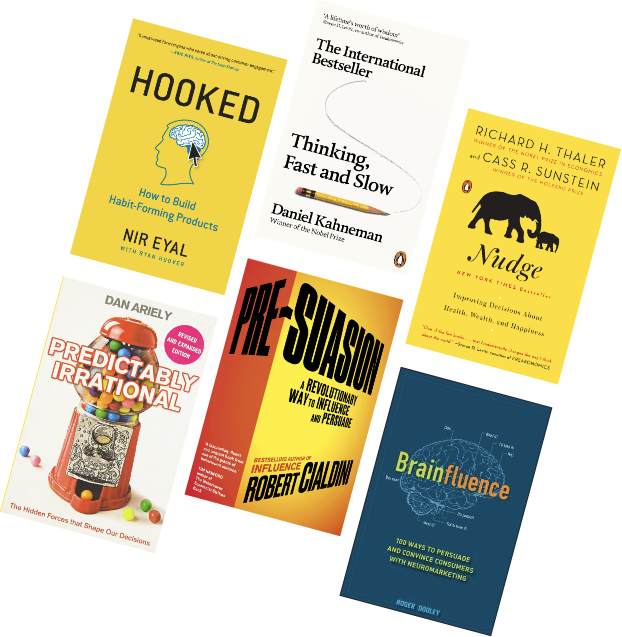 Get Smart Persuasion
Learn about consumer psychology and optimise your website like a professional. Applying the techniques and strategies described in this book will allow you to unlock your website's full potential.
Get Your Copy Now At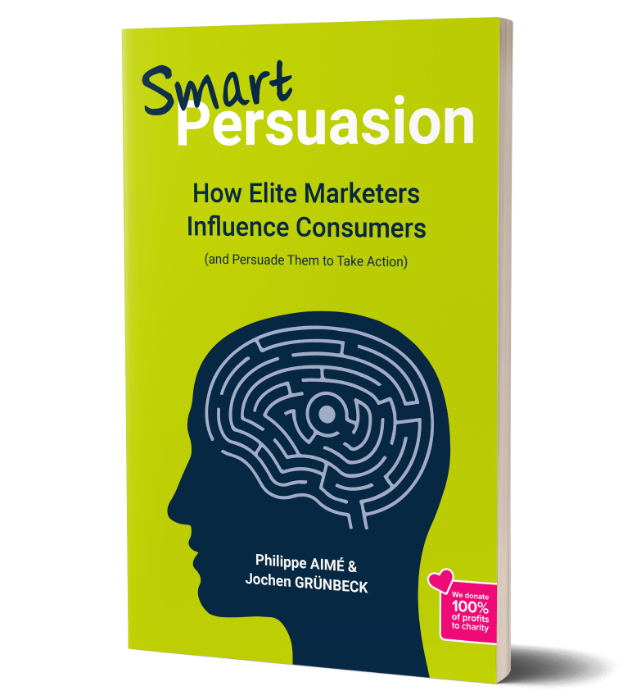 What Marketers Say About Smart Persuasion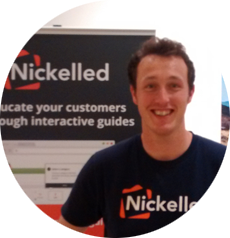 A fascinating and practical guide to psychology and consumer behaviour. This book will make digital marketers think more carefully.
David Batey
CEO at Nickelled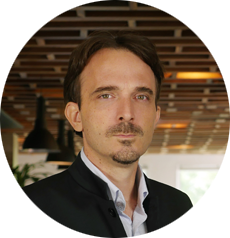 This book skilfully demonstrates the principles that shape our decisions, with applications you can use when you are optimising a website.
Olivier Mouroux
CEO at Asiance
Get The Book, Help Children in Africa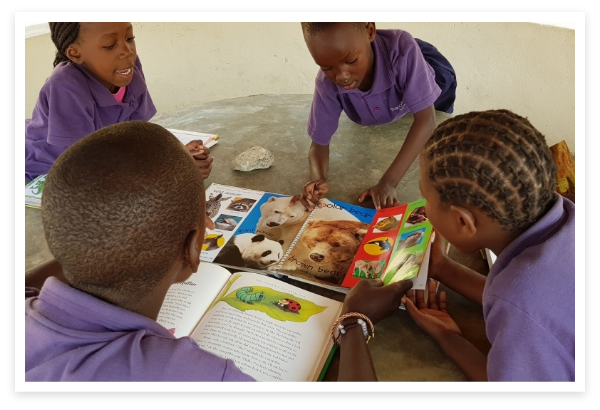 The aim of this book is to share ideas and spread knowledge. It is about starting conversations rather than earning royalties. So, to put them to good use, all the profits from Smart Persuasion go directly to Books2Africa.
Books2Africa is a charity that ensures children around the world have access to learning resources. The organisation collects high-quality used books from the UK and sends them to schools and libraries like the Tukongote Community Library in Zambia.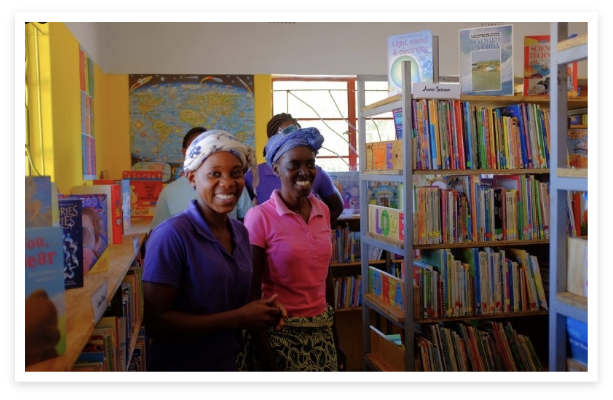 Make Persuasion One of Your Skills
Whether you own a website, or simply have an interest in consumer behaviour,
Smart Persuasion will make you a better marketer. It will help you to understand
WHAT your pages need and WHY people click. By communicating more effectively,
you can influence consumers and persuade them to take action.
Get Your Copy Now At