32 CRO Tools Every Digital Marketer Needs in 2020
Reading Time:
14
minutes
Conversion Rate Optimization (CRO) is a full-time job. However, with the right CRO Tools, any marketer can fix a leaky conversion funnel. You don't need to be a plumber to use a spanner, and you don't need to be an expert to use these CRO tools.
Together, we have over 60 years of website optimisation experience. This means we have clocked-up hundreds of hours working with the right tools (and the wrong ones!) This list will give you the benefit of our experience, helping you to get your funnel water-tight!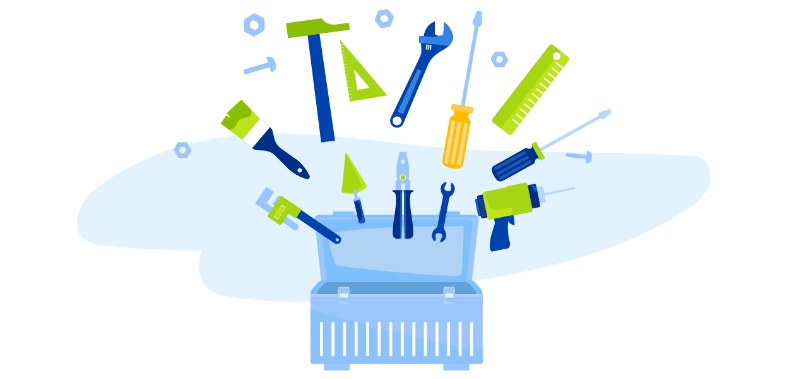 32 CRO Tools Every Marketer Needs (2020)
As we already offer a guide to best A/B testing tools for 2020, this list only includes a few of them. Most of these CRO tools are free, but any prices are given in terms of $/month (based on annual prices when they are available). All our reviews are based on personal experience or customer feedback. 
So, you think you might have a leaky funnel? The first step is to see where the leak is. These CRO tools gather performance data in the form of visual displays or reports. Unlike platforms such as Google Analytics, they tend to focus on user behaviour.
Cost/month – $0 for 1000 visitors  $174 for 5000 visitors  $304 for 10,000 visitors  $524 for 20,000 visitors  Contact for 20,000+
Mixpanel tracks your users and visualises their data for you. These visual displays are available in "Out of the Box reports". The user interface is quick and intuitive, the platform handles large amounts of data without crashing, and the customer support is highly rated. However, interventions in the form of triggered messages are best served with an alternative tool.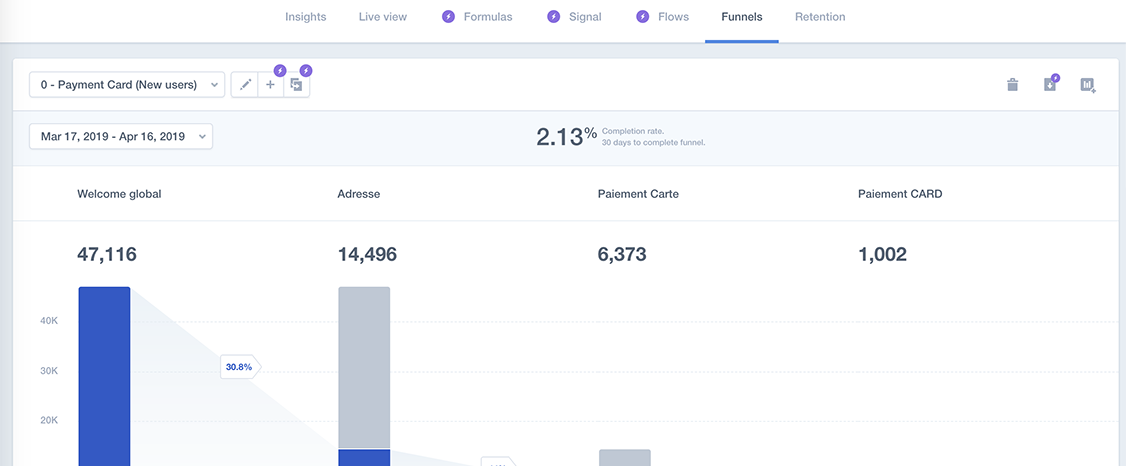 Cost/month – $0 for 10 million events  $995 for 100 million events Contact for 100 million+ events
Amplitude has been designed primarily for SAAS companies. It tracks a range of events beyond the normal clicks and impressions, telling you when a customer has watched a video or performed a search. If you need to answer complicated questions such as "which of my product's features do customer use most regularly?" this tool is ideal. However, paid monthly plans are very expensive.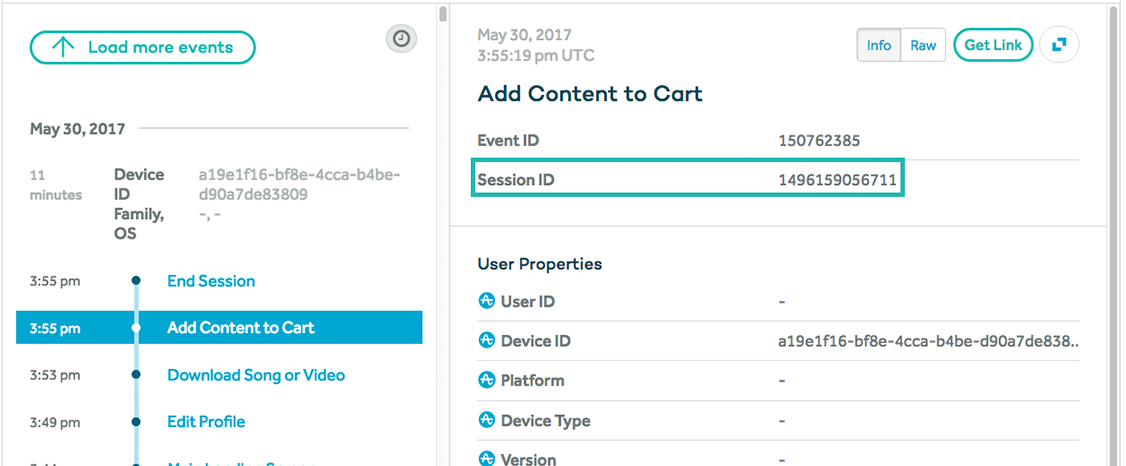 Cost/Month – $0 for 500,000 actions  $999 for 5,000,000 actions  Contact for 5,000,000+ actions
Woopra provides a similar solution to that of Mixpanel, tracking user behaviour and helping you to answer questions about how people use your site. It allows you to focus on any individual user, and to observe behaviour in real time.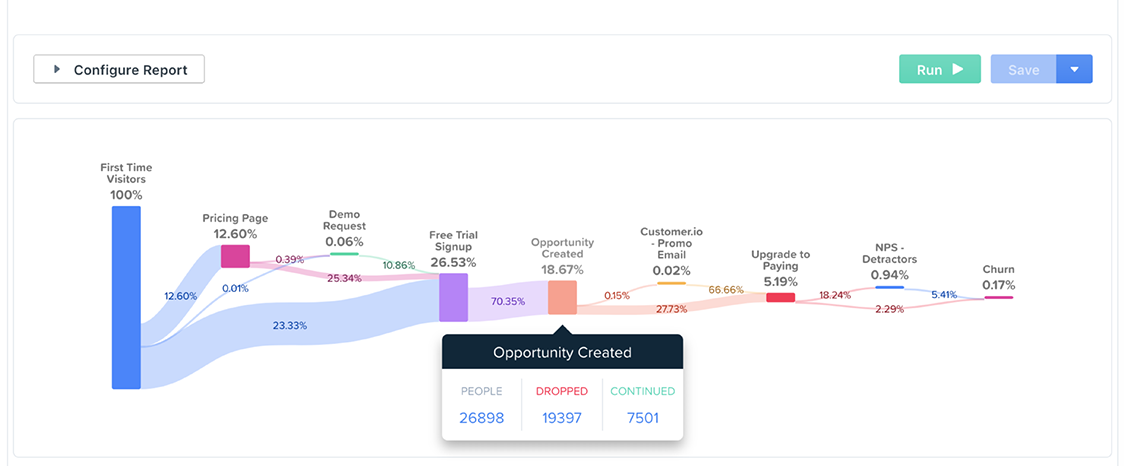 Cost/month – $0 for 5000 sessions  $499 for 20,000 sessions  Contact for 20,000+
Heap has a unique proposition for an analytics platform; it doesn't just capture data, it records EVERY action performed by your users. The interface is simple, the system can be up-and-running in minutes, and the visualisation of your data is powerful. However, managing multiple sites with the same account has caused problems for some users.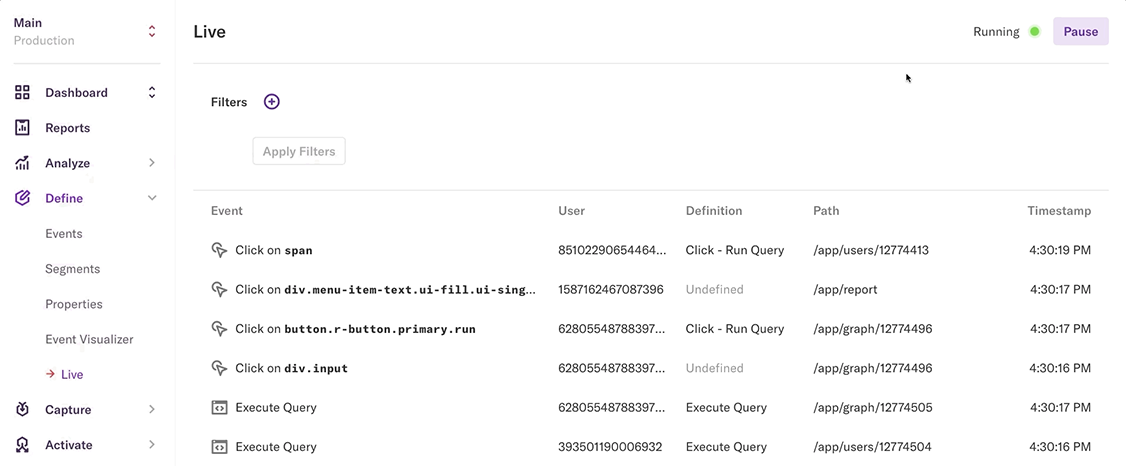 You have a good idea of where your funnel is leaking – the next step is to try your speed. Turn the tap on and watch the water run – any blockages will be obvious. To get a sense of which parts of your site might be slowing the whole thing down, check the speed on your home page, each category, and a standard product page. 
Cost/month – $0
A simple, fast and effective page-speed analyser, with no strings attached. This is the ultimate pick-up-and-use CRO tool. It's simple, versatile, and free, but even the biggest web developers use it.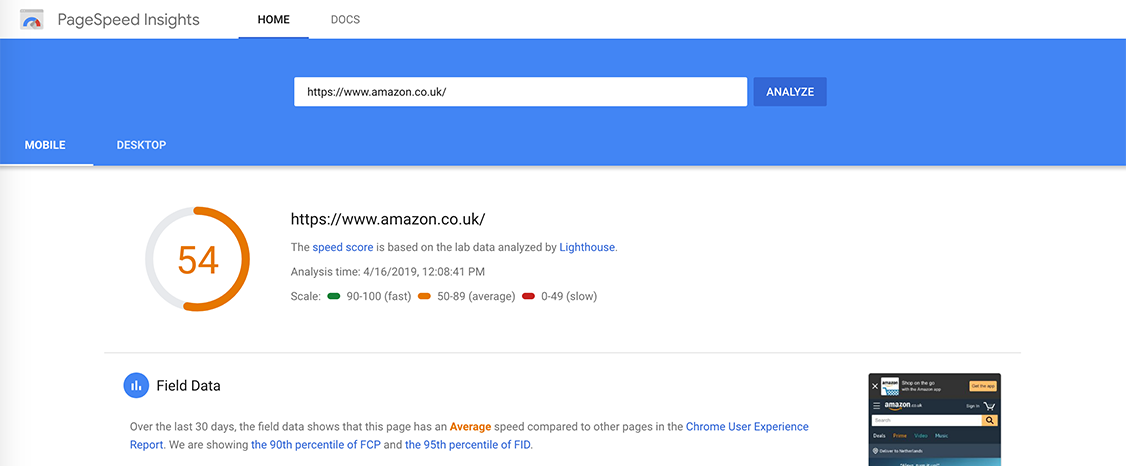 Cost/month – $0 to use  $40-194 for business monitoring 
A page-performance dashboard that shows the loading speed of your site in real-time. It is based on feedback from actual visits, and displays performance data in clear visual charts. It can also be used to check the performance of your website or app continuously.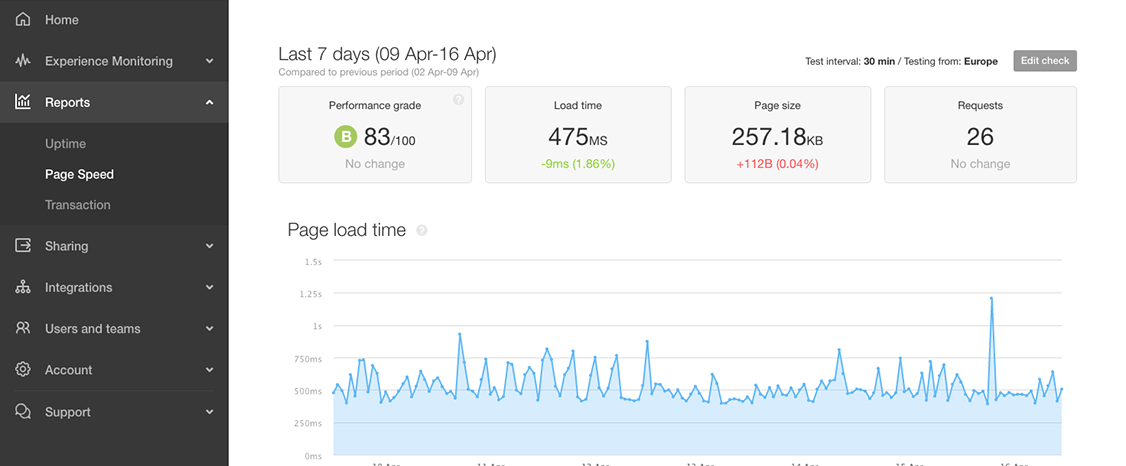 Cost/month – $29 for 1000 URLs + 500 keywords  $69 for 5000 URLs + 1000 keywords  $119 for 20000 URLs and 2000 keywords
Sitechecker provides SEO and "website health" monitoring by subscription, as well as one-time page and site audits. For subscribers, the tool monitors backlinks, SEO formatting, page speed and usability. Whilst the initial site-scan provides less detail than with other tools, there are helpful tips for improving your loading speed.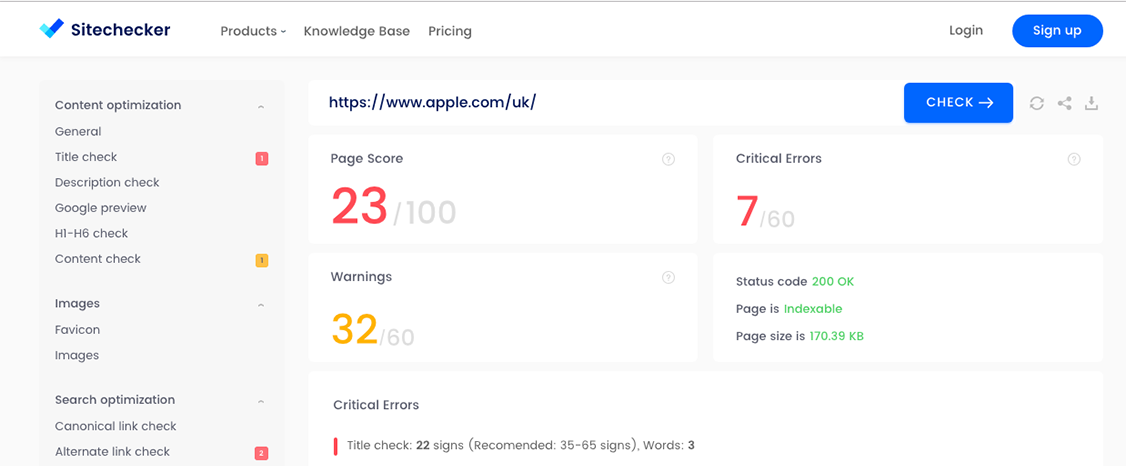 Cost/month – $22 for 1 page  $57 for 5 pages  $356 for 15 pages
A front-end performance-monitoring tool. Without any installation, it reports on Search Engine performance, tracks user insights and measures loading speeds.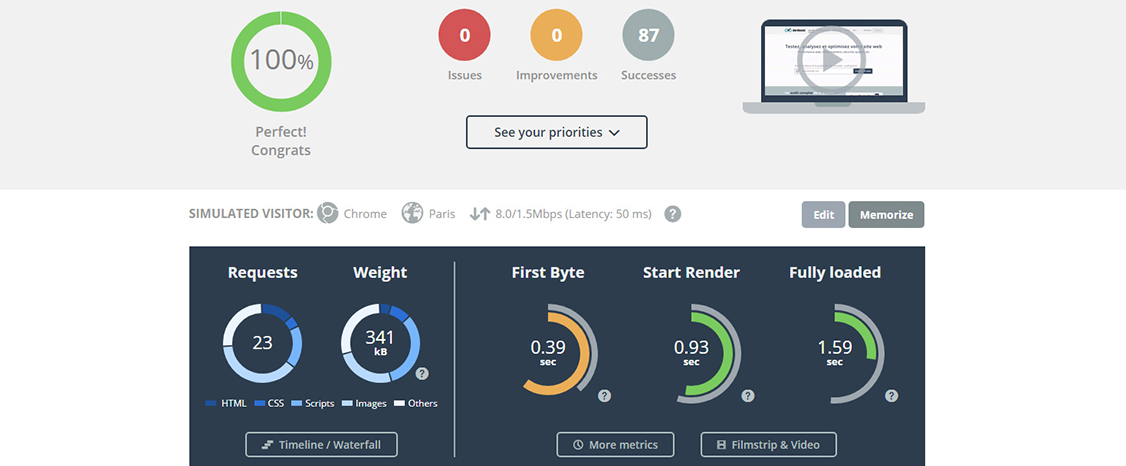 This is when you begin to understand the problem. User behaviour software (such as heatmaps, scrollmaps, and session recording tools) allows you to see how visitors experience your site. These CRO Tools show you the nuts, bolts and pipes as they are working.
Cost/month – $0 for 1,500 sessions + 1 funnel  $34 for 7500 sessions + 1 funnel  $86 for 25,000 sessions + unlimited funnels
This tool records the screens of website visitors, showing where they clicked and how they interacted with website features. The tool is particularly useful for comparing the different habits of mobile and desktop users.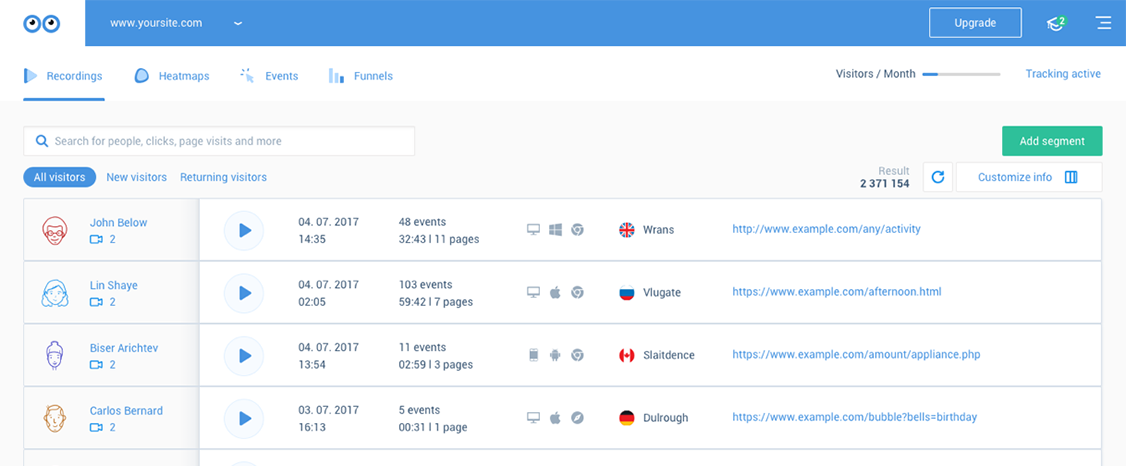 Cost/month – $50 for one test upgrade  $100 for regular testing  Contact for enterprise services
UsabilityHub is an opinion-gathering platform that allows you to sample responses from software users. It features a range of data-gathering formats, like first click tests, five-second tests, preference tests, and design surveys, and you can download the resulting data in csv format. 
Cost/month – $0 for 1000 sessions  $199 for 1000+ sessions
Provides curated recordings so that you can watch back particularly revealing user sessions. One particularly useful feature is the ability to filter sessions according to different types of "friction" behaviours ("Rage Clicks", "Thrashed Curser" or abandoned forms).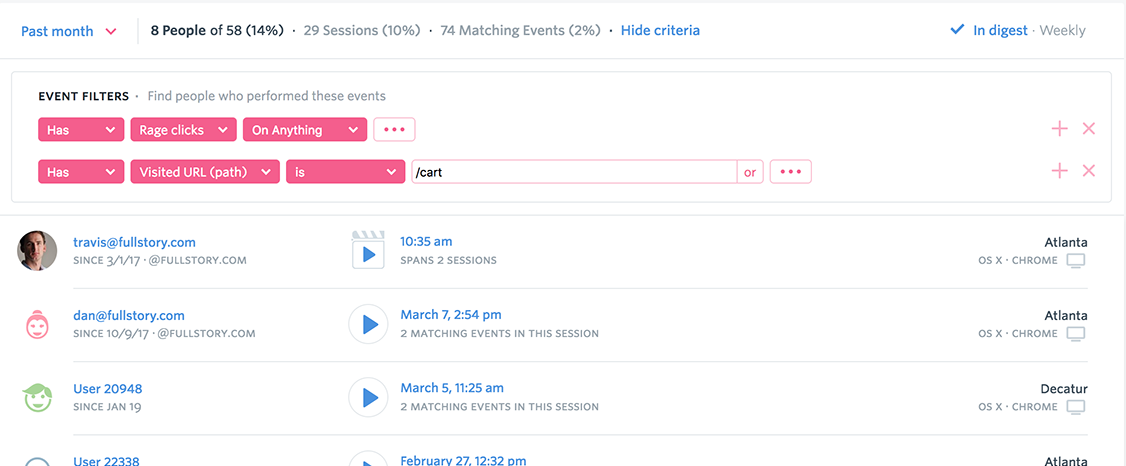 Cost/month – Contact sales
Whilst 75% of companies believe they are "customer-centric," only 30% of consumers agree. UserTesting aims to bridge this "empathy gap" by connecting product developers and service providers with their consumers. Pre-formatted questionnaires and video interviews provide actionable data "in less than a day." However, with no pricing visible on the product website, you better be ready for a premium price-tag.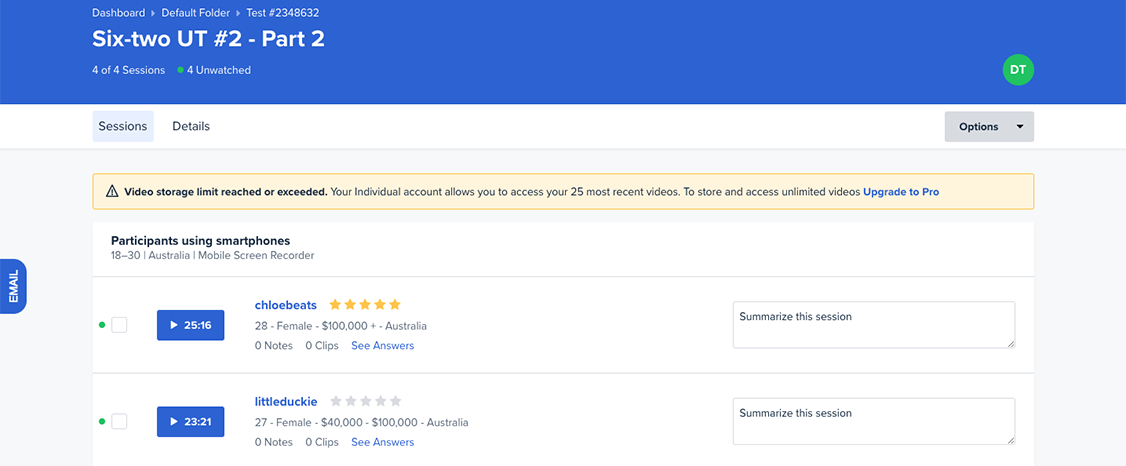 Cost/month – $0 for 2000 pageviews/day  $31 for 10,000 pageviews/day  $97 for 20,000 pageviews/day  $189 for 50,000 pageviews/day
An old favourite from the user-behaviour category. It has been built with marketers in mind, and the emphasis is on usability. In addition to the usual heatmaps, surveys and session recording, Hotjar offers instant feedback messaging and test-user recruitment.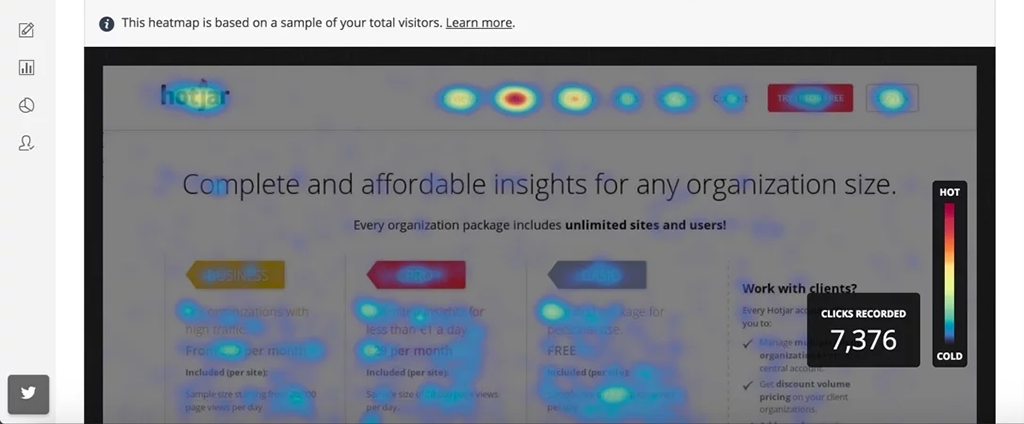 Cost/month – $24 for 30,000 pageviews/month  $49 for 75,000 pageviews/month  $99 for 150,000 pageviews/month
One of the best-known user behaviour tools available, providing all of the usual mapping and recording features. There are a number of options for visualising user behaviour, including "click percent reports" and "confetti snapshots", but the underlying technology is the same. An old tool this may be, but a sturdy one.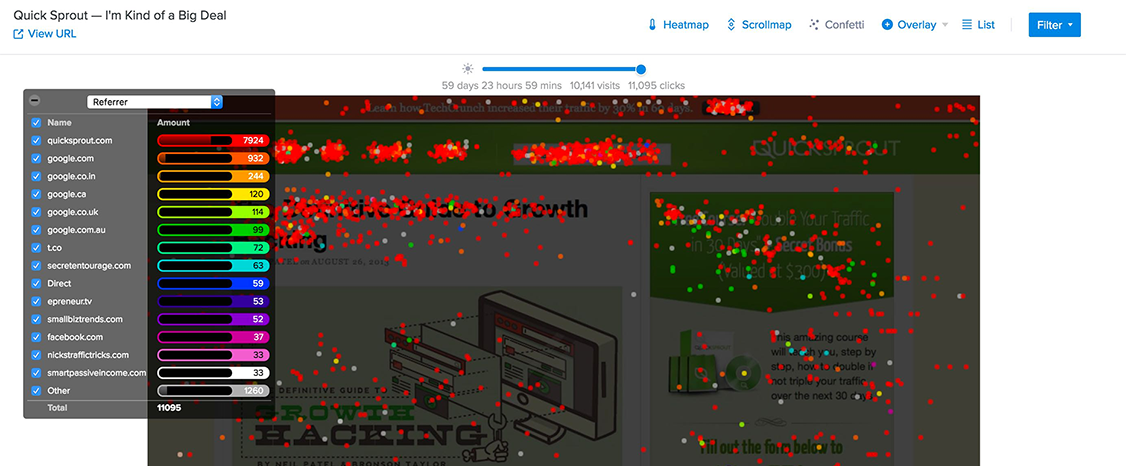 Cost/month – Contact sales
A Five-Second test is a powerful user experience experiment that tests how much of an interface a user can recall after just five-seconds looking at it. If you need to make sure you are concise and communicate your value quickly, this sort of test is perfect. This platform collects participants, primes them for the test, and then collects the data from the tests.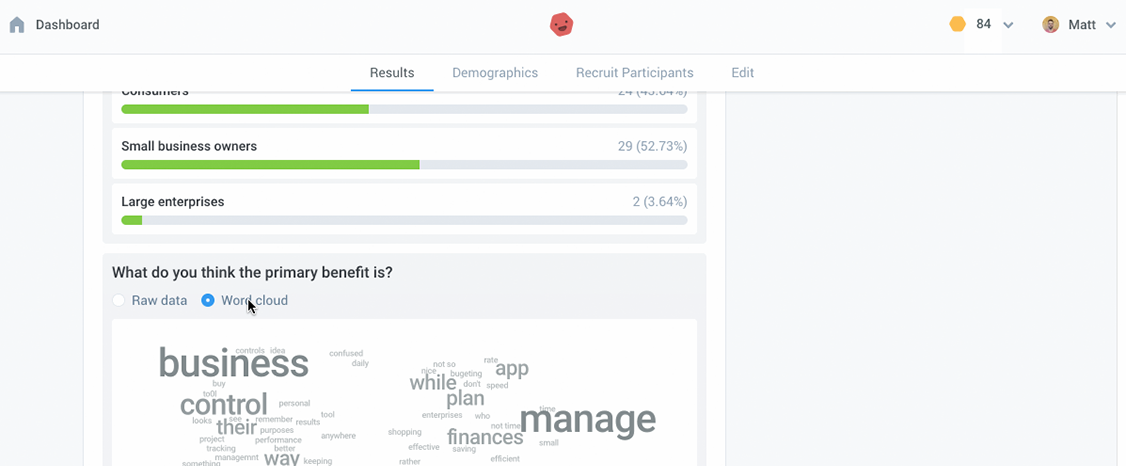 You might think you understand your customers, but how can you be sure? These CRO tools let you get up to your wrists in data.
Cost/month – $0 to use
A robust tool for creating quick surveys and visualising responses. Forms can be shared between multiple collaborators and responses generate graphs in real-time. The data is saved directly to your Google Sheets.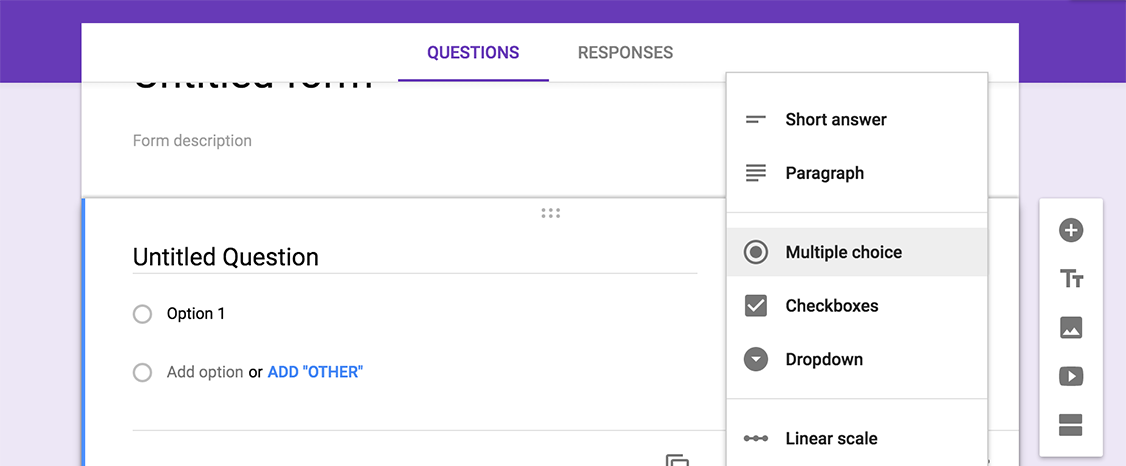 Cost/month – $0 to survey 50 people/month  $61 to survey 500 people/month  $103 to survey 2500 people/month
Survicate presents itself as the complete customer feedback system. In essence, it is a surveying platform that integrates with your website or software. The questionnaires themselves are easily customisable, and the service is scalable so that it grows with your business.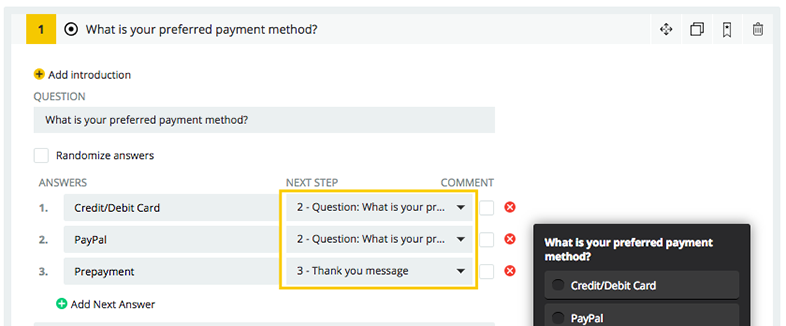 Cost/month – $19 for 1000 responses  $49 for 10,000 responses  $149 for 10,000+ responses Business features
Like Survicate, Survey Sparrow aims to provide a comprehensive feedback loop, so that you get useful responses to design changes and instant warnings when things go wrong. The developers have tried to take the platform one step further, and enable you to easily act on reports. However, other than communicating insights with your team members, the actionability is limited.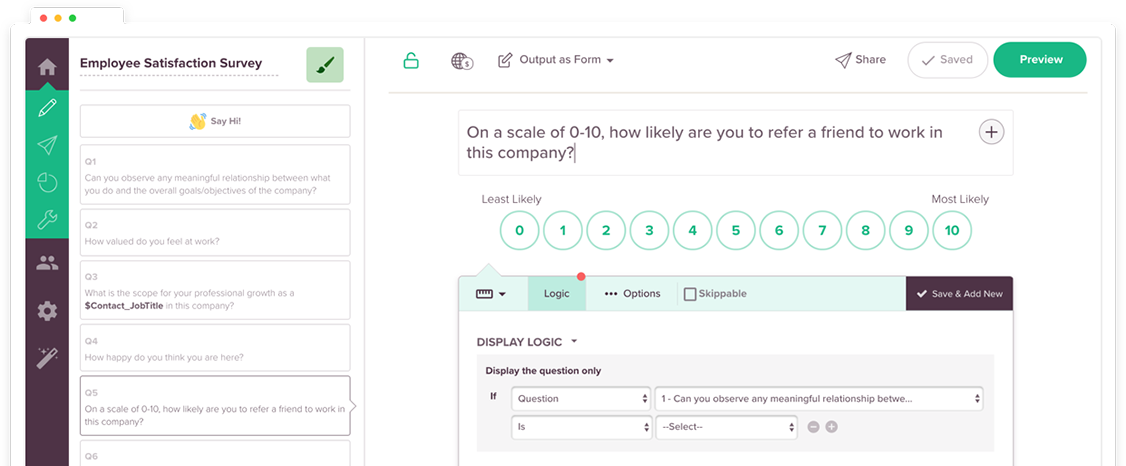 Cost/month – $32 for unlimited branded surveys  $96 for unlimited non-branded surveys
Allows anyone to create feedback forms, employee surveys, questionnaires or simple question boxes. The surveys can be branded with company logos, responses can be made anonymous, and reporting is automated through pre-generated graphs. Some users prefer the formality of Google Forms, and others have complained about being automatically enrolled in a premium category.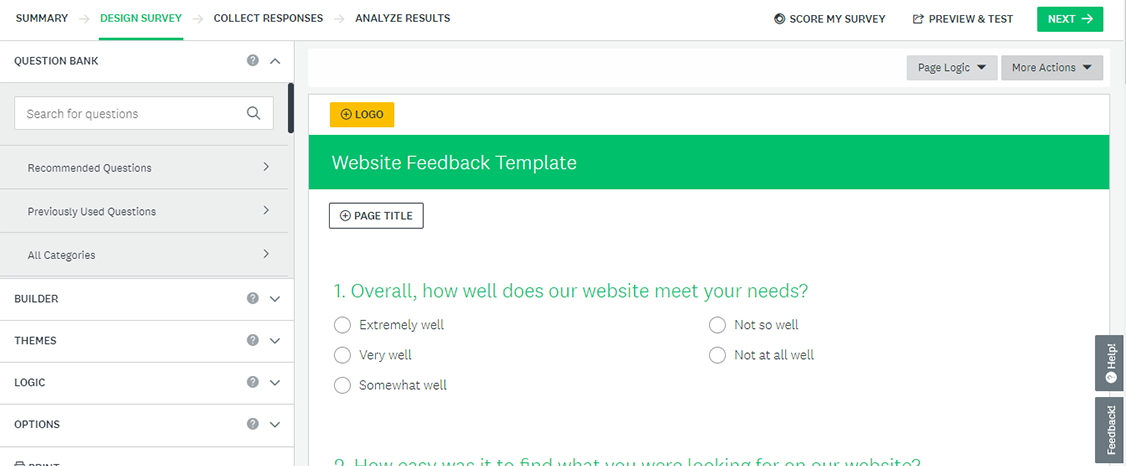 Cost/month – Contact sales
A more sophisticated package, providing further customisation, distribution and reporting options than the alternatives. It presents itself as an all-round survey, feedback and tracking system, and includes an impressive knowledge base to draw from.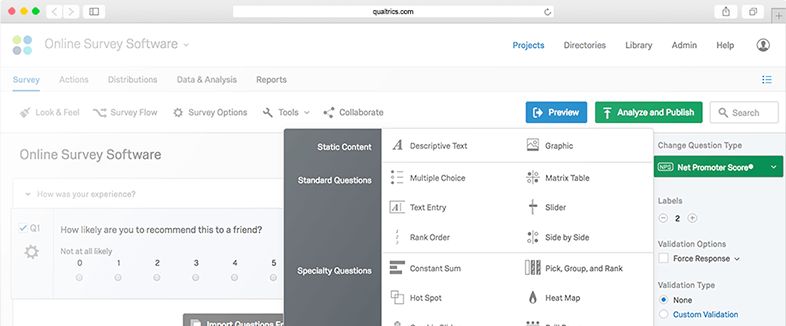 Cost/month – $30 for 1000 responses  $36 for 5000 responses  $70 for 10,000 responses
Typeform is a flexible solution for creating highly customised feedback and research questionnaires. The tool also provides analytics on your questionnaires.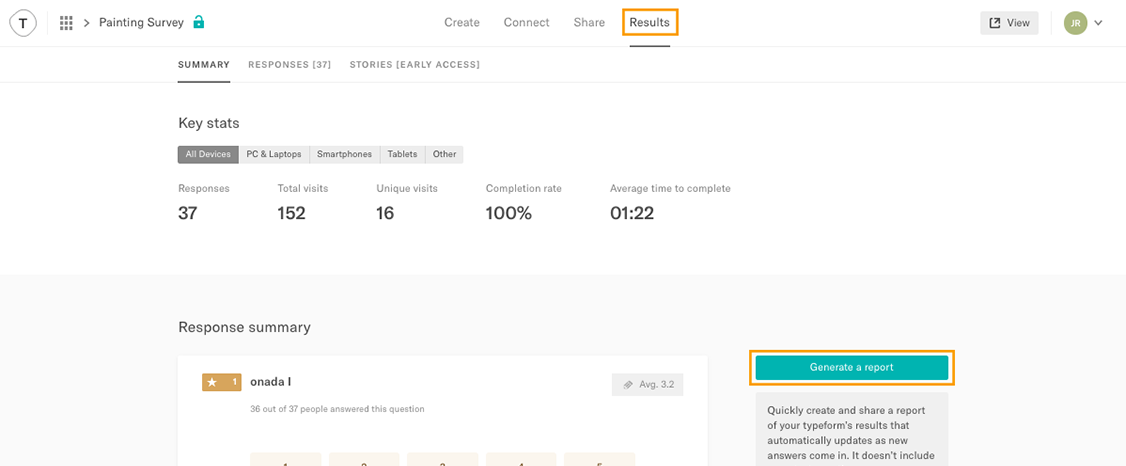 Cost/month – $199 for 500,000 questions  $499 for 1,000,000 pageviews
Qualaroo allows you to integrate user surveys within your website. Having partnered with IBM, Qualaroo emphasises automation and data analysis. The features they have innovated include  "Sentiment Analysis".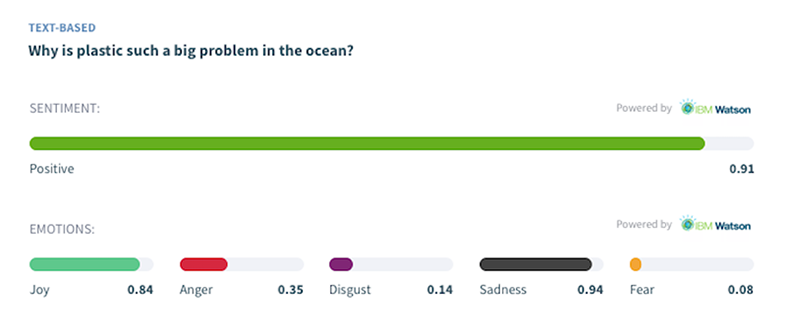 Whether the water is running, or you can't shift the clog, your next step is the same: testing. If you want to go beyond the guesswork, these CRO tools allow you to perform on-site experiments.
Cost/month – $49 for 20,000 visitors  $199 for 100,000 visitors  $329 for 500,000 visitors  $499 for 1,000,000 visitors
Convertize is an A/B testing tool designed for marketers, not developers. The Smart Editor is built for drag-and-drop editing, and the AI feature manages traffic responsively (so you don't have to worry about a sudden downturn in conversion rate). Although the platform does not offer Multi-variate testing, this is only a realistic concern for the largest companies.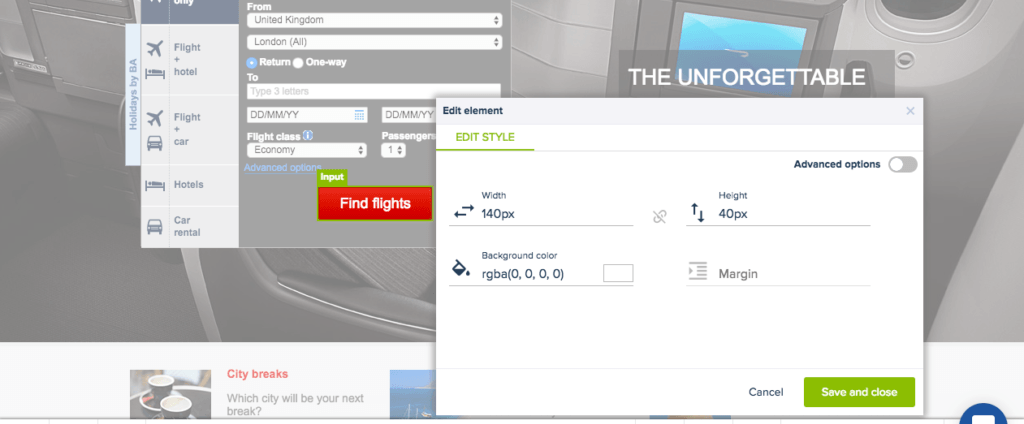 Cost/month – Contact sales
This is the ultimate tool for web developers with the resources (time, money and expertise) to run continuous A/B tests. The price tag is only available through negotiation, so you know it will cost thousands of dollars a month. However, the integrations alone make this a no-brainer for larger enterprises.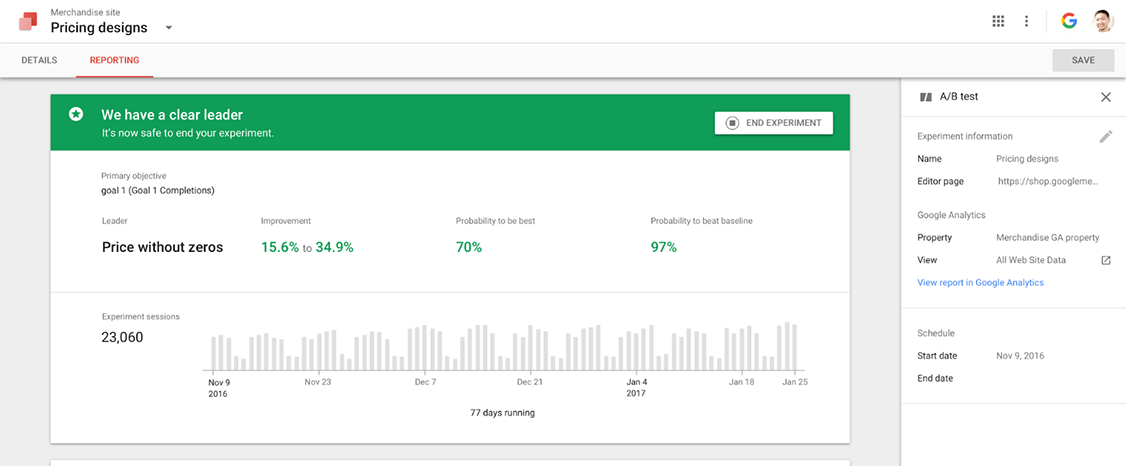 Cost/month – Contact sales
This is one of the oldest and most powerful CRO tools on the market. It allows major marketing departments and software development teams to apply a "culture of optimization" to their offerings. However, this is undeniably an enterprise tool (with an enterprise price-tag).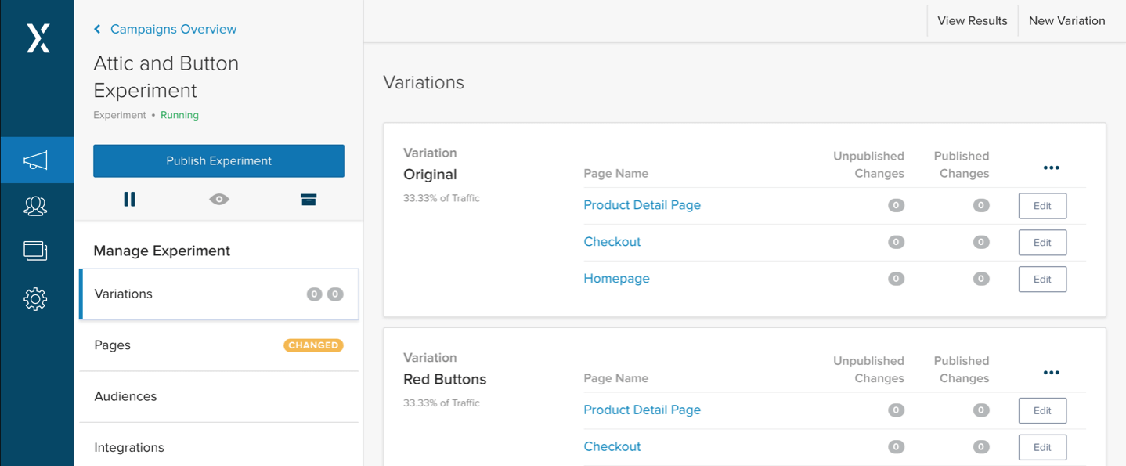 With any DIY marketing project, you may need to order in some parts. These CRO tools allow you to create new pages in minutes. 
Cost/month – $79 for 75 landing pages + 8 popups  $159 for 150 landing pages +16 popups  $399 for 375 landing pages
Unbounce allows you to create and customise Landing Pages, popups and sticky bars. One of the major advantages of this tool is the way it integrates with Google Ads.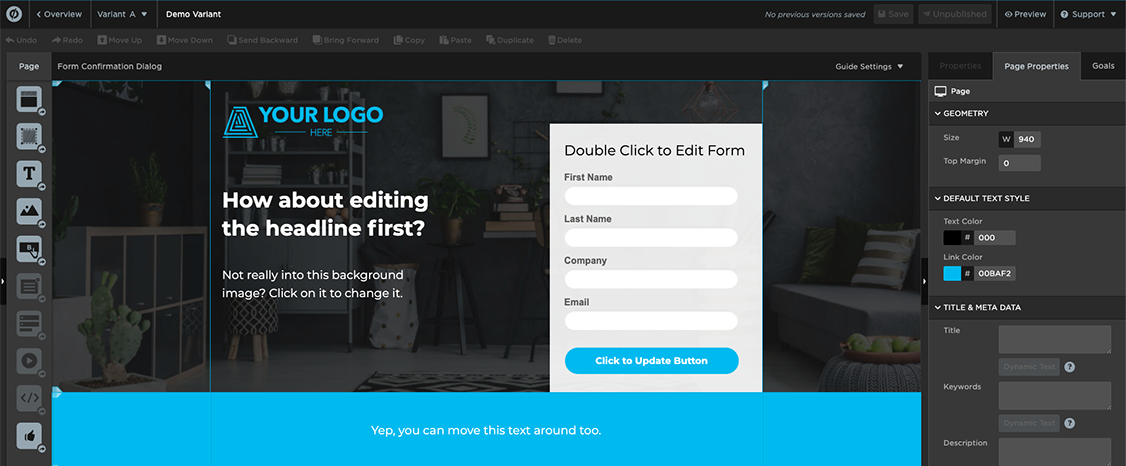 Cost/month – $25 for 1 website  $48 for 3 websites and A/B testing  $199 for 50 websites and advanced integrations
To complement an attractive range of landing-page templates, LeadPages has developed a number of additional features. For example, the "Message-Match Ads" feature produces Facebook and Instagram ads based on the content of your landing pages. Other features, such as lead management support, drag-and-drop widgets, an image library and A/B testing facilities, make this an intriguing proposition.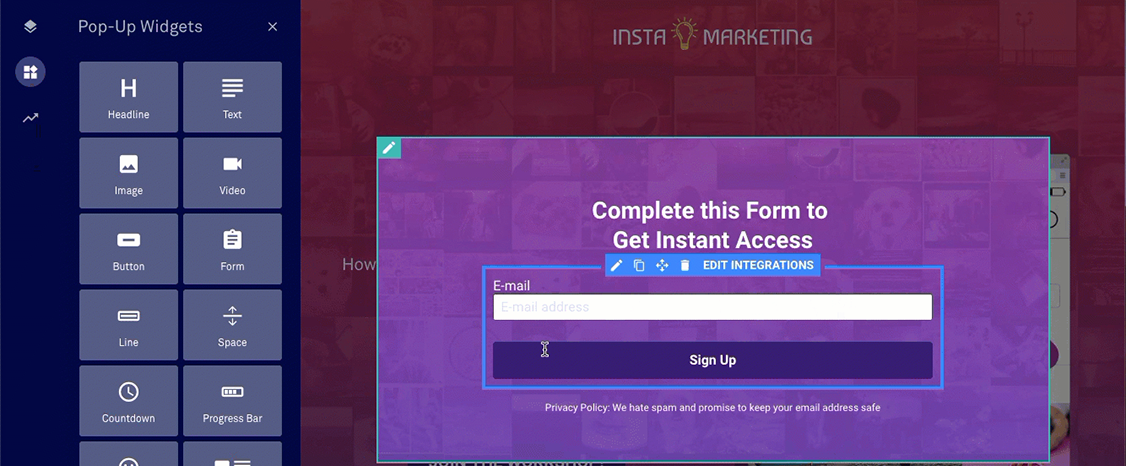 Cost/month – $16 for 5000 visitors  $83 for 25,000 visitors
Lander includes many of the features offered by LeadPages, but they have chosen to emphasise features like Dynamic Text Replacement and integrations with systems like Paypal. The customisation options are slightly less comprehensive, and the templates appear to be more limited, but this is still a very strong tool.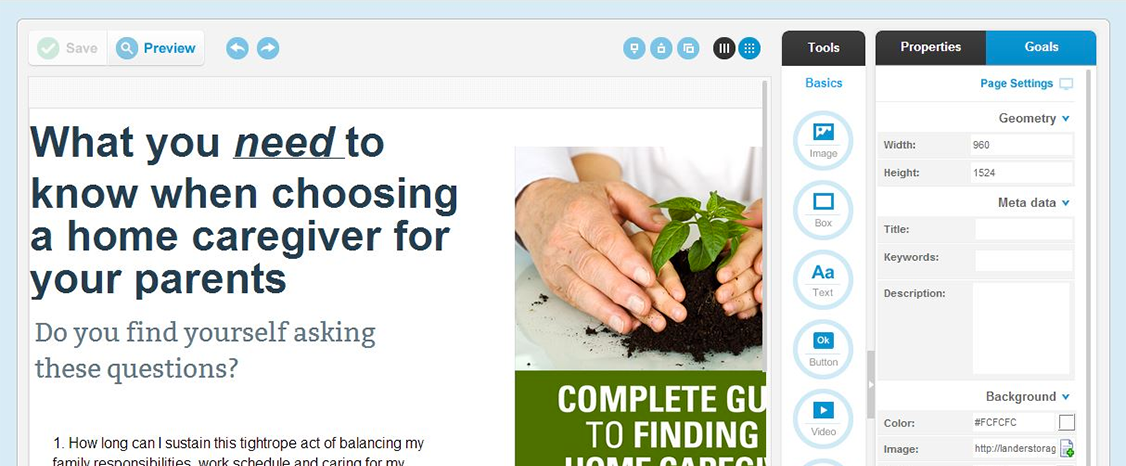 Cost/month – $29 for 5 domains, 100,000 visitors  $45 for 10 websites, 100,00 visitors  $59 20 domains 200,000 visitors
Landingi is a less expensive and simpler tool than Unbounce. It is very easy to use, even though the customisation possibilities are more limited.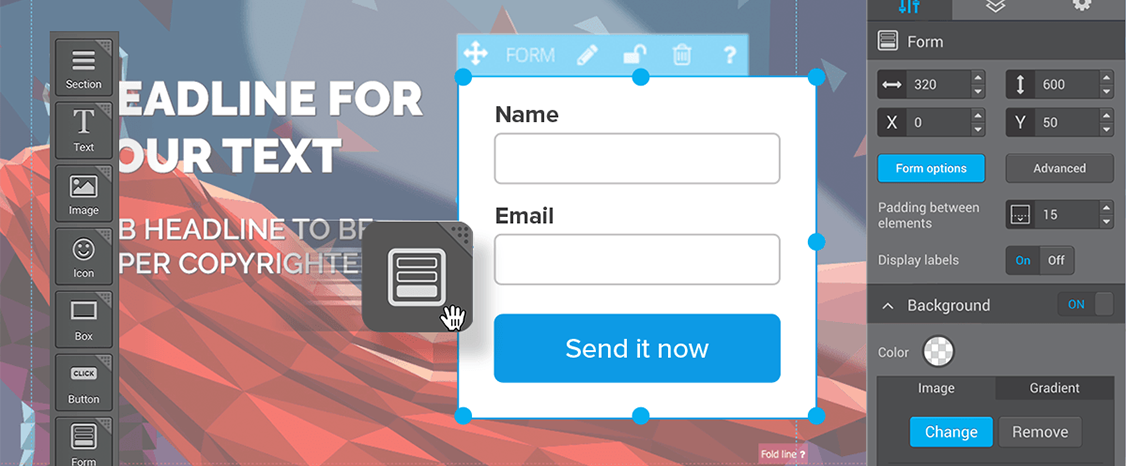 If you have a great proposition, you need to hammer it in. Nudge notifications allow you to communicate real-time information and leverage powerful principles such as social proof, urgency and scarcity. 
Cost/month– $0 for 1000 notifications  $9 for 10,000  $29 for 100,000  $89 for 1,000,000
Nudgify is the Social Proof App developed by Convertize. It provides a way for Shopify store owners to install Social Proof, FOMO and urgency notifications. The restriction of this tool to Shopify prevents it from featuring higher up this list, despite the fact that it is more customisable than the other options. One of our favourite features is the "Low Stock" nudge, which is generated from real-time stock data and has been proven to increase conversions. The app provides messages in almost all modern languages and uses AI to deliver the best nudges at the best time.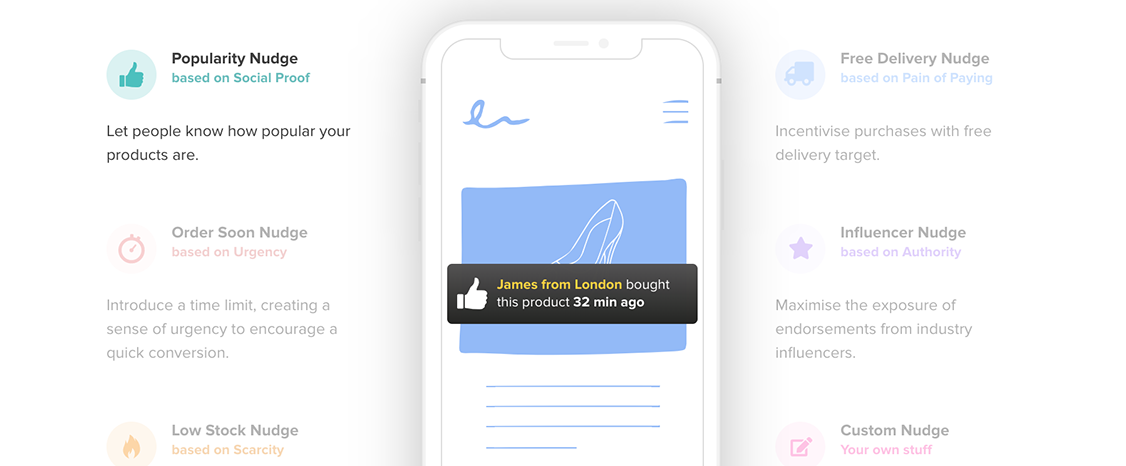 Cost/month – $399 for 25,000 visitors  $599 for 50,000 visitors  $799 for 125,000 visitors
UseProof provides a full range of interventions and messages delivering Social Proof messages. Features like "Hot Streak" notifications and live visitor counts apply urgency to the purchase decision, whilst geo-targeted activity notifications apply the principle of Implicit Egotism.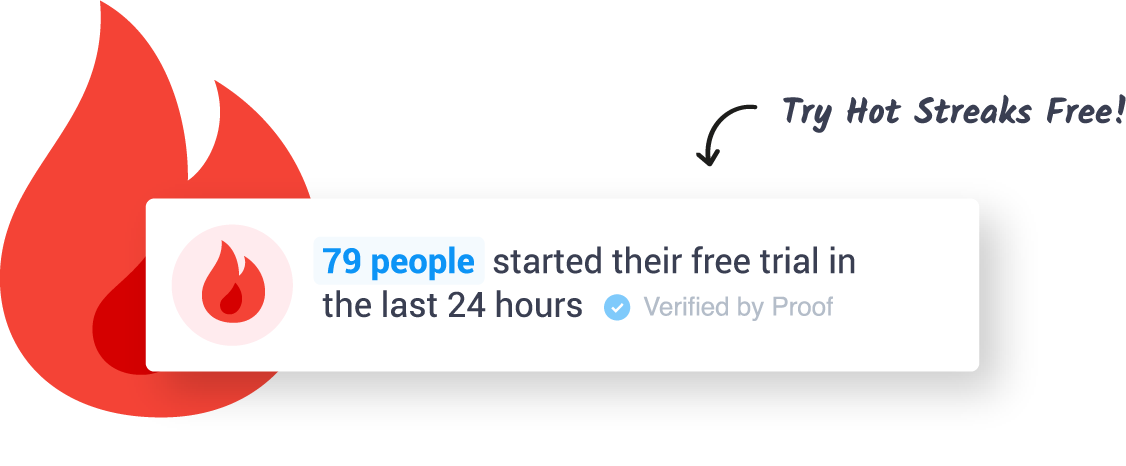 Cost/month – $19 for 25,000 notifications  $39 for 50,000 notifications  $79 for 250,000 notifications
The principal of Social Proof and FOMO messaging is not specific to this tool, but it applies these messages through highly persuasive visual notifications. The customisability of the notifications allows you to communicate through both their content and their tone. There are some nice additional features, too, such as AI optimization and geo-location.
If your funnel keeps your business going, these tools are your livelihood. That means you need to keep them in order, practice using them, and experiment whenever a new one comes along. 
 The most important part of a Conversion Rate Optimization strategy is getting your value proposition right. If you aren't providing your customers with real value, no selection of CRO tools will help you to convert. Choosing the right CRO tool is important, but it is not enough on its own to guarantee improved conversion rates.
As with any other type of tool, you have to know how and when to use it. For example, when used alongside an effective email and landing-page strategy, these tools will allow you to generate significantly more leads from your contact list. To compare your own conversion rate with the industry average, visit our guide to eCommerce conversion rates.