34 CRO Tools Every Digital Marketer Needs in 2022
Reading Time:
16
minutes
Conversion Rate Optimization (CRO) is a full-time job. However, with the right CRO Tools, any marketer can fix a leaky conversion funnel. You don't need to be a plumber to use a spanner, and you don't need to be an expert to use these CRO tools.
Together, we have over 60 years of website optimisation experience. This means we have clocked-up hundreds of hours working with the right tools (and the wrong ones!) This list will give you the benefit of our experience, helping you to get your funnel water-tight!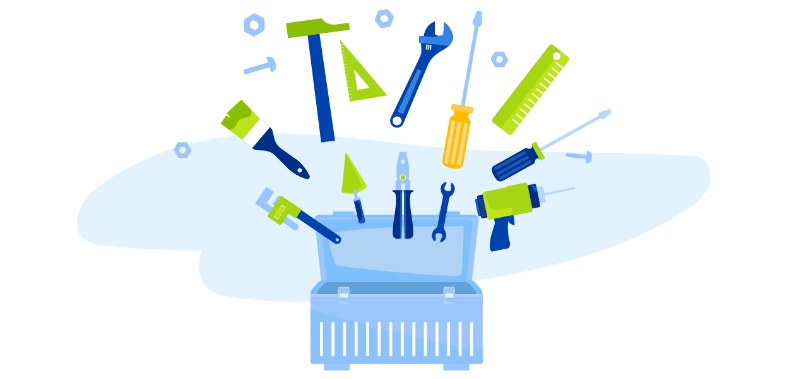 34 CRO Tools Every Marketer Needs (2022)
As we already offer a guide to best A/B testing tools for 2022, this list only includes a few of them. Most of these CRO tools are free, but any prices are given in terms of $/month (based on annual prices when they are available). All our reviews are based on personal experience or customer feedback. 
So, you think you might have a leaky funnel? The first step is to see where the leak is. These CRO tools gather performance data in the form of visual displays or reports. Unlike platforms such as Google Analytics, they tend to focus on user behaviour.
Cost/month – $0 for 1000 visitors  $174 for 5000 visitors  $304 for 10,000 visitors  $524 for 20,000 visitors  Contact for 20,000+
Analyze user behaviour across your sites and apps. Then send messages and run experiments from what you learned–all in Mixpanel
Mixpanel tracks your users and visualises their data for you. These visual displays are available in "Out of the Box reports". The user interface is quick and intuitive, the platform handles large amounts of data without crashing, and the customer support is highly rated. However, interventions in the form of triggered messages are best served with an alternative tool.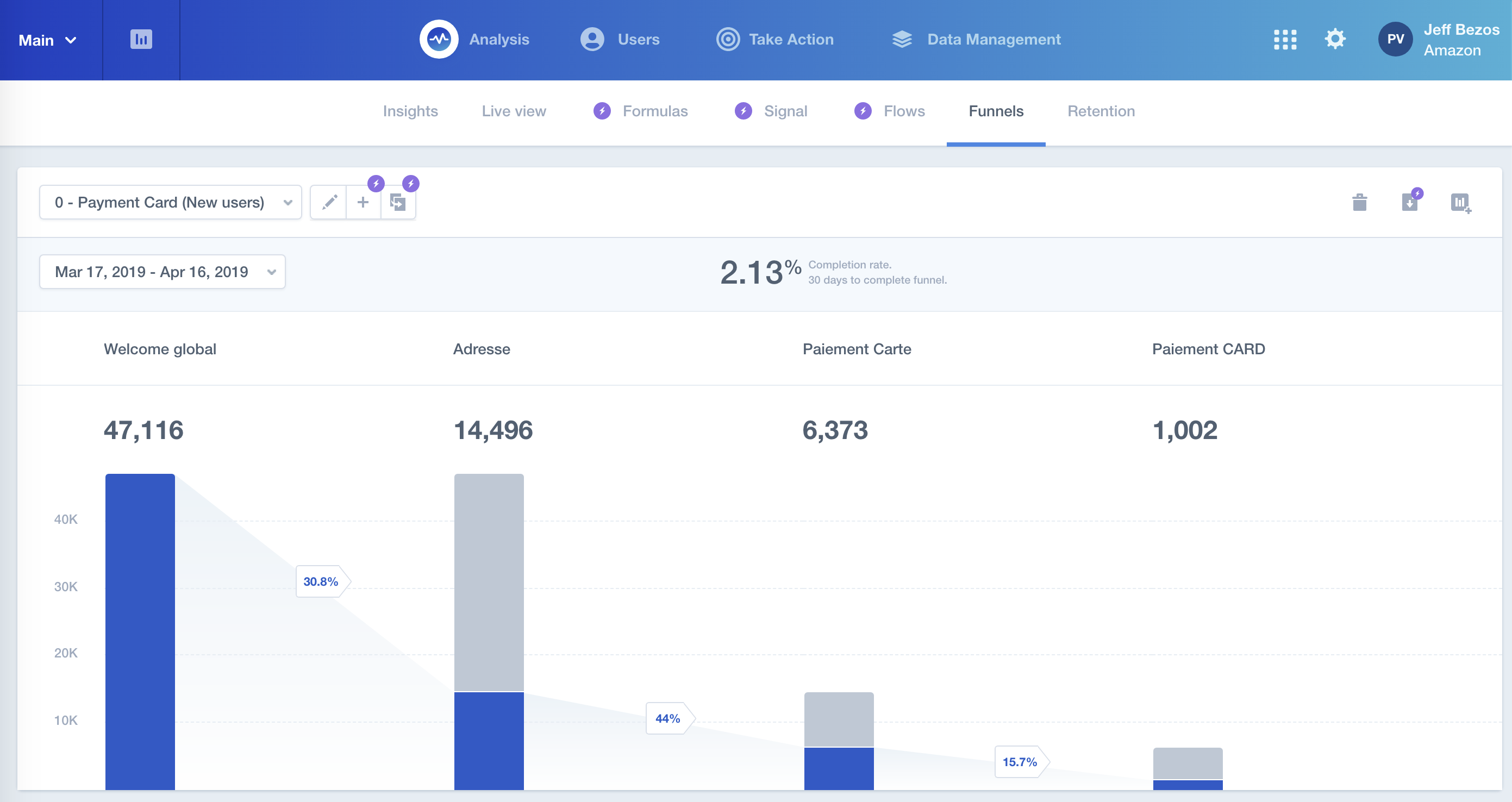 Cost/month – $0 for 10 million events  $995 for 100 million events Contact for 100 million+ events
See how Amplitude helps you understand your users, rapidly release better product experiences, and grow your business.
Amplitude has been designed primarily for SAAS companies. It tracks a range of events beyond the normal clicks and impressions, telling you when a customer has watched a video or performed a search. If you need to answer complicated questions such as "which of my product's features do customer use most regularly?" this tool is ideal. However, paid monthly plans are very expensive.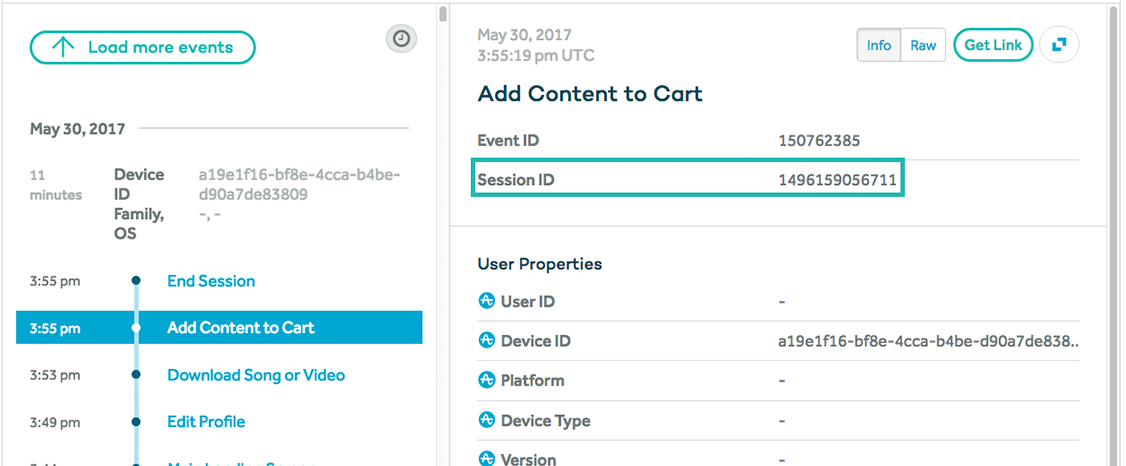 Cost/Month – $0 for 500,000 actions  $999 for 5,000,000 actions  Contact for 5,000,000+ actions
No hours sank into aggregating and cleaning data. No complex SQL queries required. Just the answers teams need to make smarter decisions, fast.
Woopra provides a similar solution to that of Mixpanel, tracking user behaviour and helping you to answer questions about how people use your site. It allows you to focus on any individual user, and to observe behaviour in real time.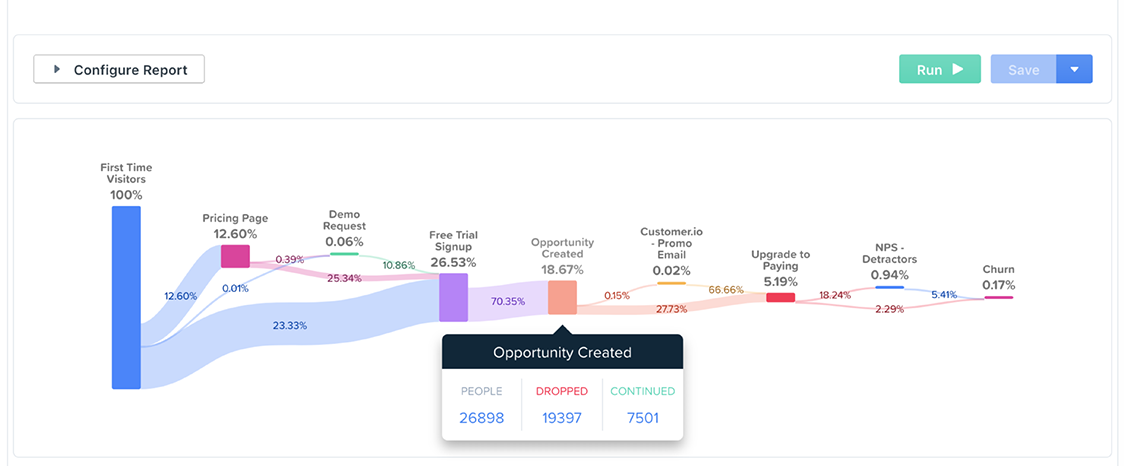 Cost/month – $0 for 5000 sessions  $499 for 20,000 sessions  Contact for 20,000+
Heap automatically captures every web, mobile, and cloud interaction: clicks, submits, transactions, emails, and more. Retroactively analyze your data without writing code.
Heap has a unique proposition for an analytics platform; it doesn't just capture data, it records EVERY action performed by your users. The interface is simple, the system can be up-and-running in minutes, and the visualisation of your data is powerful. However, managing multiple sites with the same account has caused problems for some users.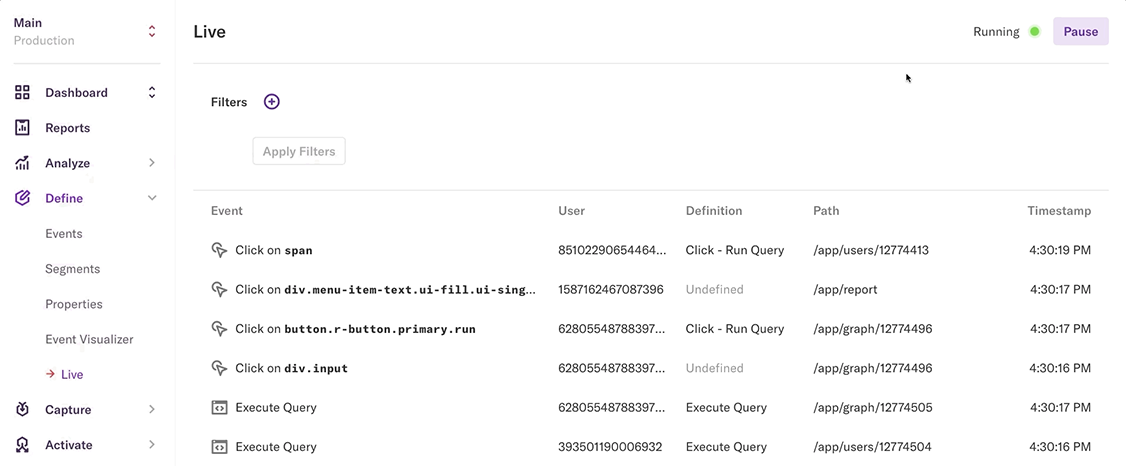 You have a good idea of where your funnel is leaking – the next step is to try your speed. Turn the tap on and watch the water run – any blockages will be obvious. To get a sense of which parts of your site might be slowing the whole thing down, check the speed on your home page, each category, and a standard product page. 
Cost/month – $0
Get your PageSpeed score and use PageSpeed suggestions to make your web site faster through our online tool.
A simple, fast and effective page-speed analyser, with no strings attached. This is the ultimate pick-up-and-use CRO tool. It's simple, versatile, and free, but even the biggest web developers use it.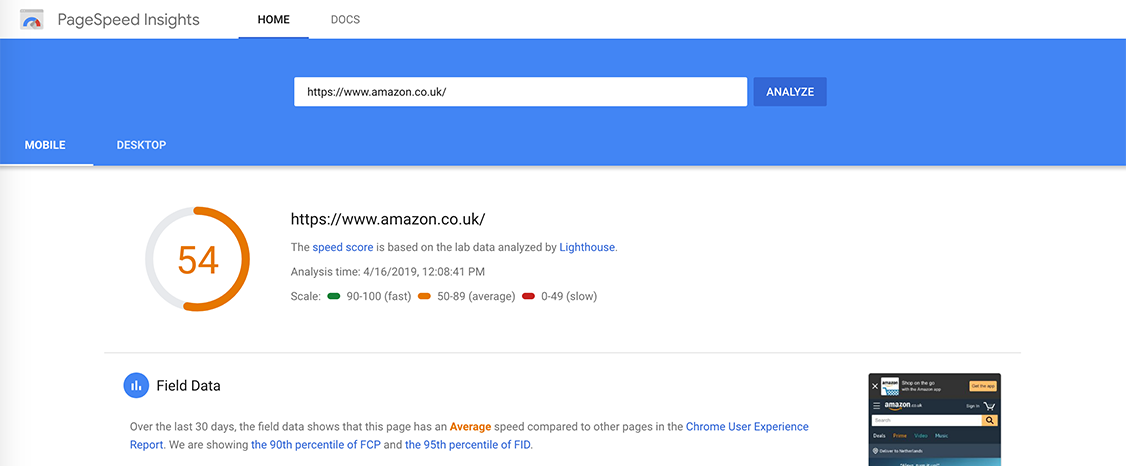 Cost/month – $0 to use  $40-194 for business monitoring 
We help you gain instant insights into your website's availability and performance so that you can outsmart competition with an amazing end-user experience.
A page-performance dashboard that shows the loading speed of your site in real-time. It is based on feedback from actual visits, and displays performance data in clear visual charts. It can also be used to check the performance of your website or app continuously.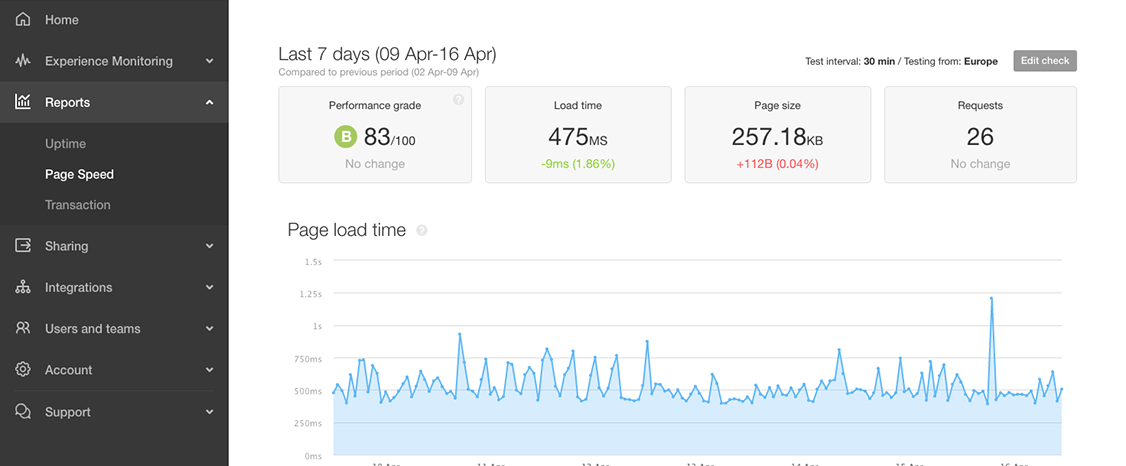 Cost/month – $29 for 1000 URLs + 500 keywords  $69 for 5000 URLs + 1000 keywords  $119 for 20000 URLs and 2000 keywords
Detect all technical SEO issues in one place, fix them and get more organic traffic, satisfied users and sales.
Sitechecker provides SEO and "website health" monitoring by subscription, as well as one-time page and site audits. For subscribers, the tool monitors backlinks, SEO formatting, page speed and usability. Whilst the initial site-scan provides less detail than with other tools, there are helpful tips for improving your loading speed.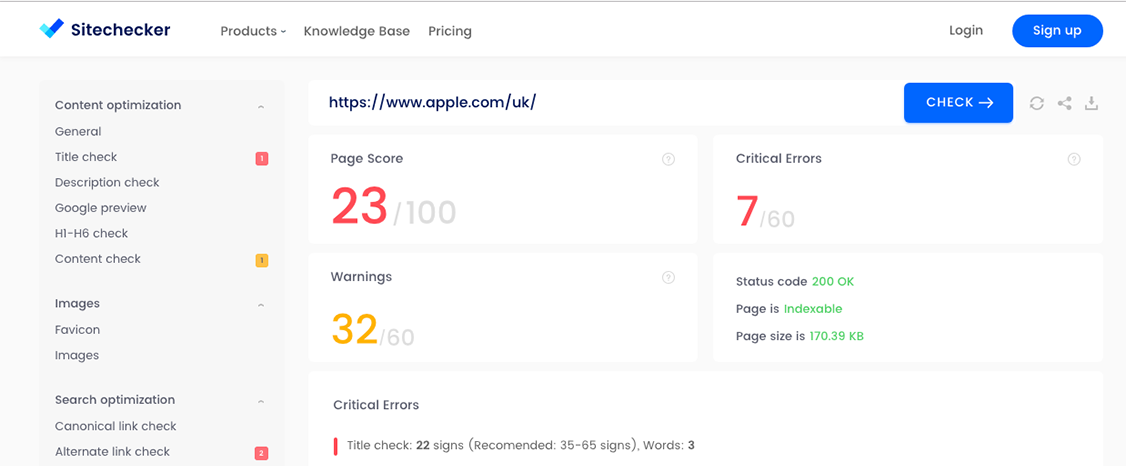 Cost/month – $22 for 1 page  $57 for 5 pages  $356 for 15 pages
Without any installation, we continuously analyze your web pages to detect quality and loading time issues. You can see the evolution of your pages' major performance indicators on your dashboard at any time.
A front-end performance-monitoring tool. Without any installation, it reports on Search Engine performance, tracks user insights and measures loading speeds.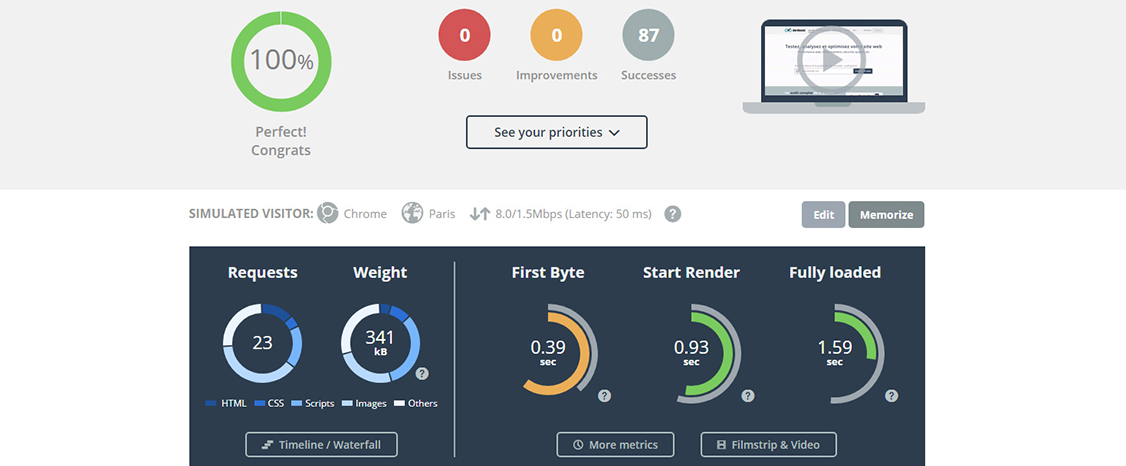 This is when you begin to understand the problem. User behaviour software (such as heatmaps, scrollmaps, and session recording tools) allows you to see how visitors experience your site. These CRO Tools show you the nuts, bolts and pipes as they are working.
Cost/month – $0 for 1,500 sessions + 1 funnel  $34 for 7500 sessions + 1 funnel  $86 for 25,000 sessions + unlimited funnels
Smartlook records users on websites and in mobile apps. With features that allow you to find useful information even in thousands of recordings in no time.
This tool records the screens of website visitors, showing where they clicked and how they interacted with website features. The tool is particularly useful for comparing the different habits of mobile and desktop users.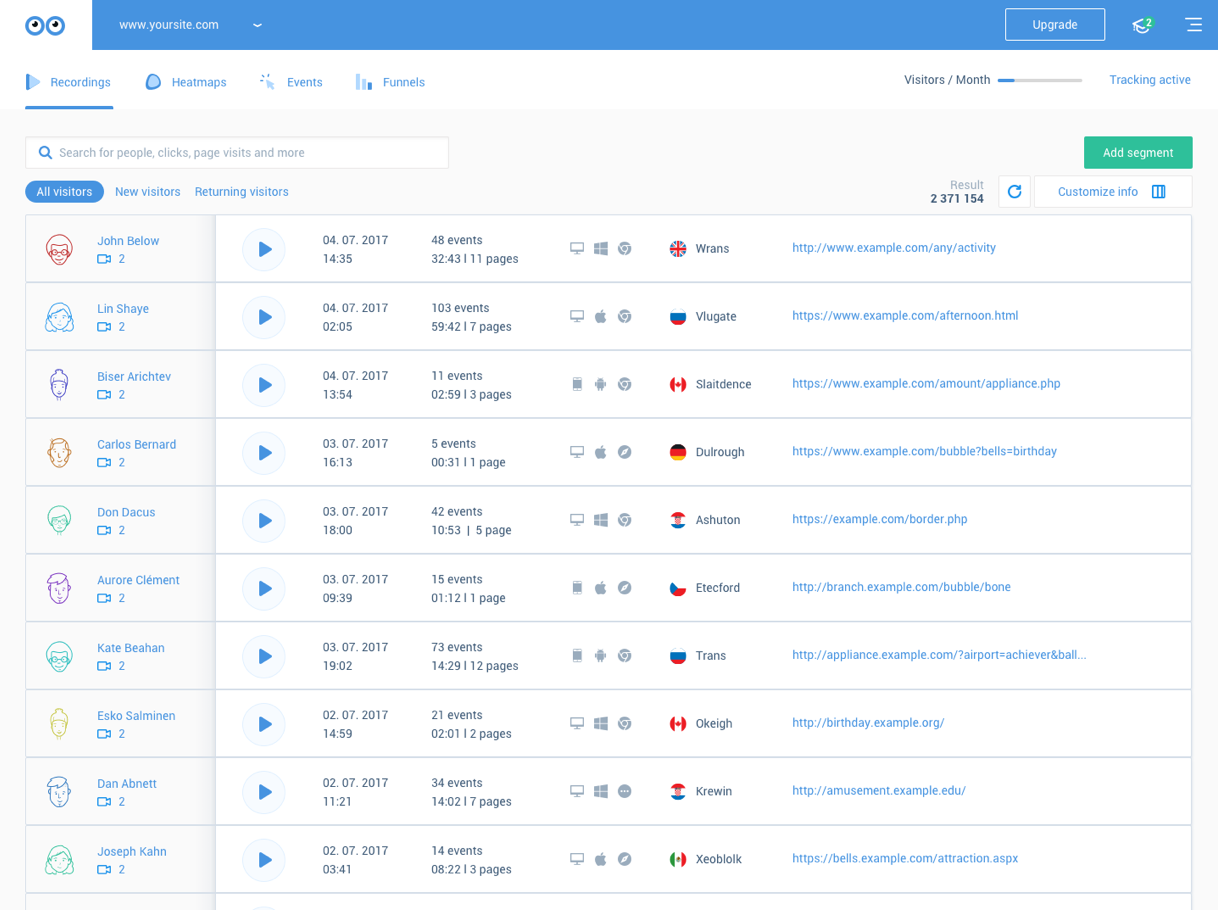 Cost/month – $50 for one test upgrade  $100 for regular testing  Contact for enterprise services
UsabilityHub's user testing platform and research panel help you improve the UX of your apps and websites. Get feedback from real people.
UsabilityHub is an opinion-gathering platform that allows you to sample responses from software users. It features a range of data-gathering formats, like first click tests, five-second tests, preference tests, and design surveys, and you can download the resulting data in csv format.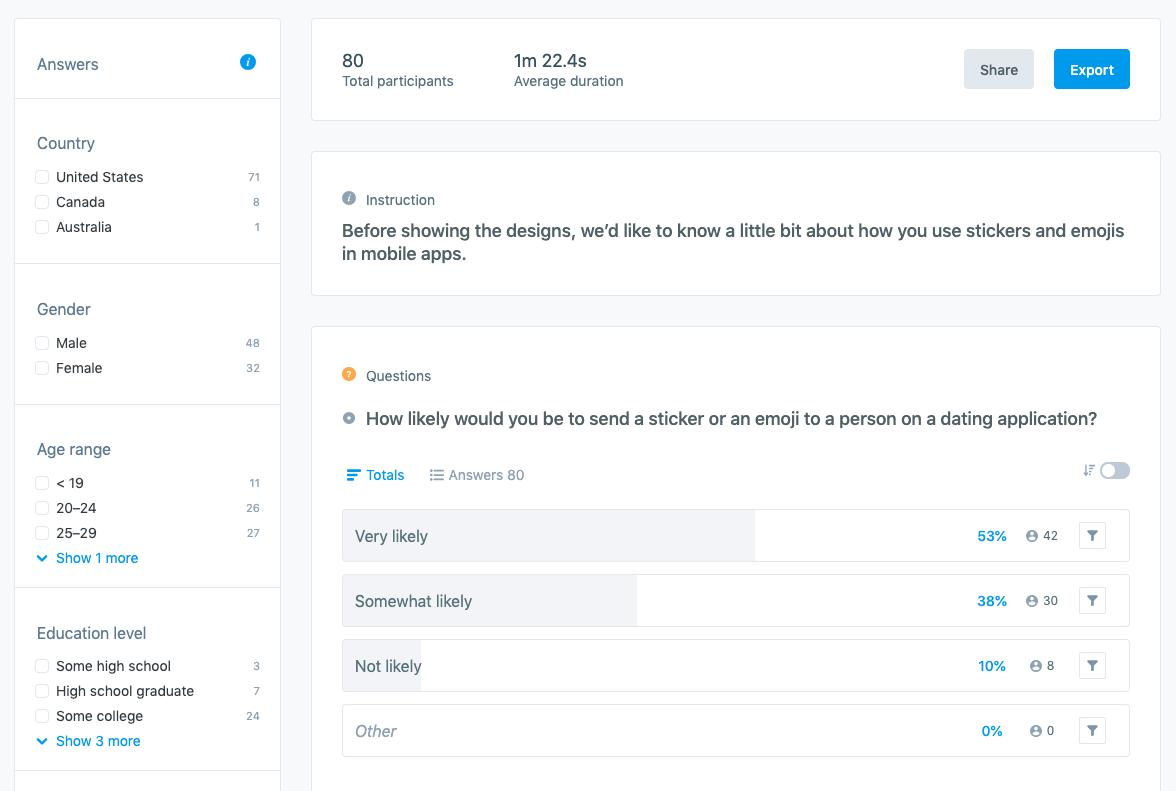 Cost/month – $0 for 1000 sessions  $199 for 1000+ sessions
Fullstory captures more data than any other digital intelligence platform and makes it easy to solve problems, find answers, and optimize your customer's experience.
Provides curated recordings so that you can watch back particularly revealing user sessions. One particularly useful feature is the ability to filter sessions according to different types of "friction" behaviours ("Rage Clicks", "Thrashed Curser" or abandoned forms).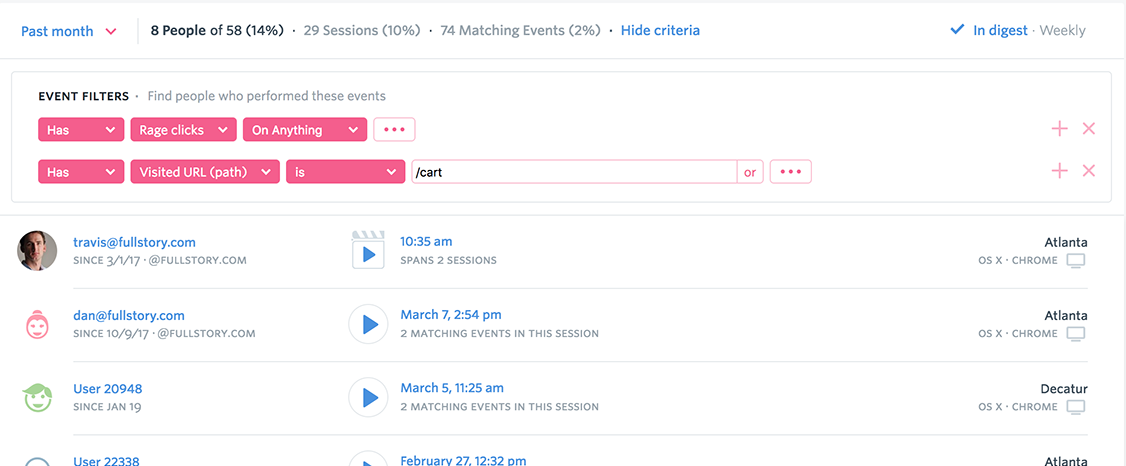 Cost/month – Contact sales
Build better experiences and make more informed decisions by putting the customer at the centre of your business.
Whilst 75% of companies believe they are "customer-centric," only 30% of consumers agree. UserTesting aims to bridge this "empathy gap" by connecting product developers and service providers with their consumers. Pre-formatted questionnaires and video interviews provide actionable data "in less than a day." However, with no pricing visible on the product website, you better be ready for a premium price-tag.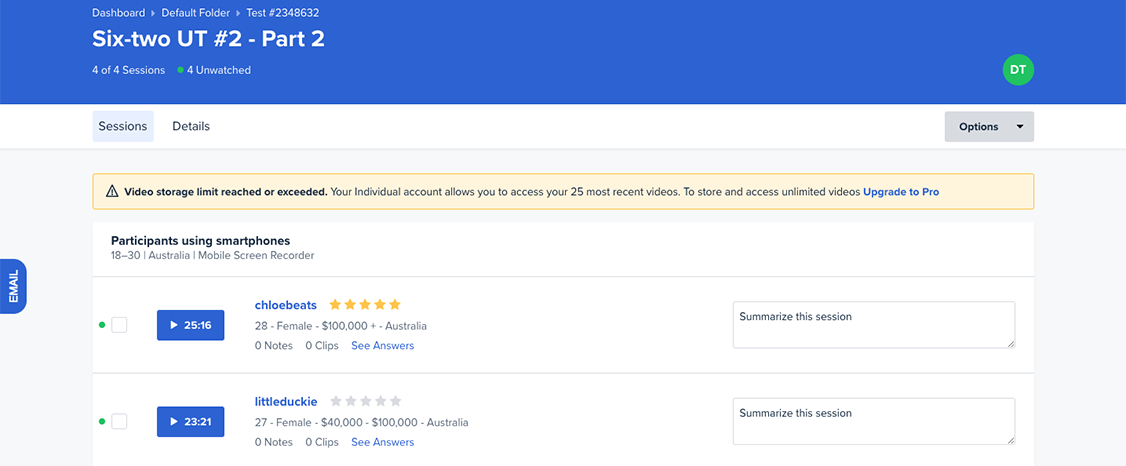 Cost/month – $0 for 2000 pageviews/day  $31 for 10,000 pageviews/day  $97 for 20,000 pageviews/day  $189 for 50,000 pageviews/day
Everything your team needs to uncover insights and make the right changes.
An old favourite from the user-behaviour category. It has been built with marketers in mind, and the emphasis is on usability. In addition to the usual heatmaps, surveys and session recording, Hotjar offers instant feedback messaging and test-user recruitment.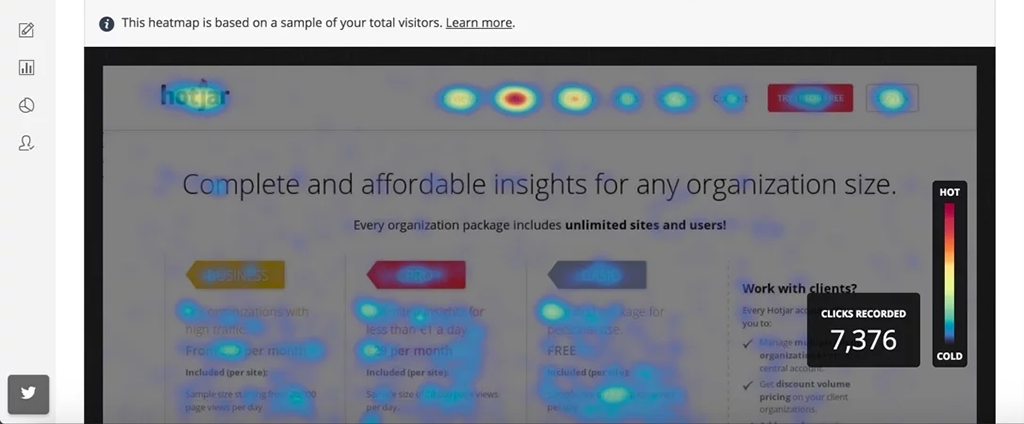 Cost/month – $24 for 30,000 pageviews/month  $49 for 75,000 pageviews/month  $99 for 150,000 pageviews/month
Over 300,000 websites use Crazy Egg to improve what's working, fix what isn't and test new ideas.
One of the best-known user behaviour tools available, providing all of the usual mapping and recording features. There are a number of options for visualising user behaviour, including "click percent reports" and "confetti snapshots", but the underlying technology is the same. An old tool this may be, but a sturdy one.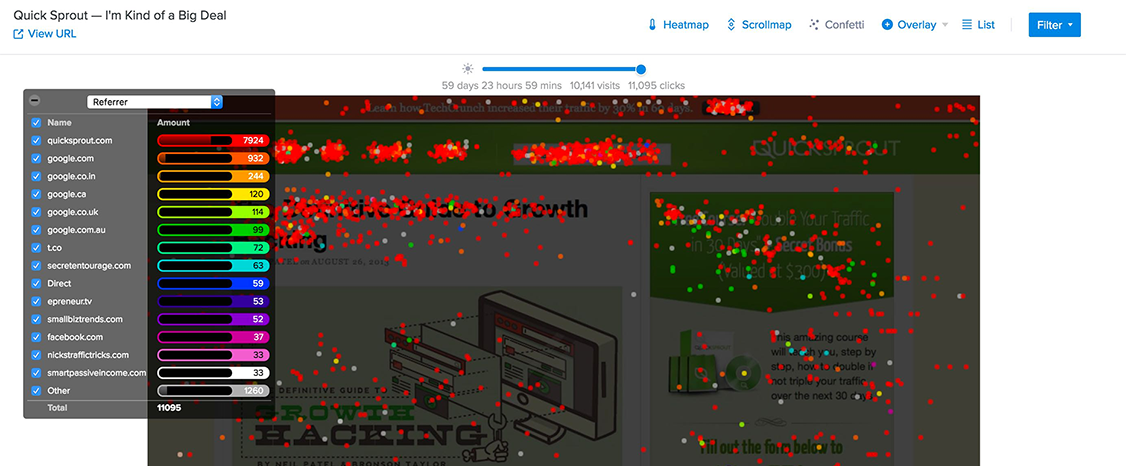 Cost/month – Contact sales
Five second tests are a method of user research that help you measure what information users take away and what impression they get within the first five seconds of viewing a design.
A Five-Second test is a powerful user experience experiment that tests how much of an interface a user can recall after just five-seconds looking at it. If you need to make sure you are concise and communicate your value quickly, this sort of test is perfect. This platform collects participants, primes them for the test, and then collects the data from the tests.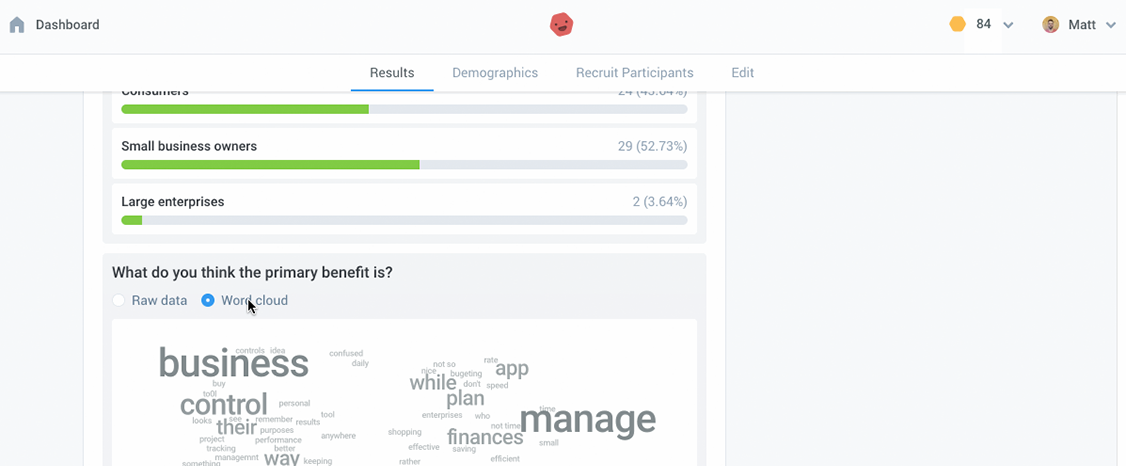 You might think you understand your customers, but how can you be sure? These CRO tools let you get up to your wrists in data.
Cost/month – $0 to use
Plan your next camping trip, manage event registrations, whip up a quick poll, collect email addresses for a newsletter, create a pop quiz, and much more.
A robust tool for creating quick surveys and visualising responses. Forms can be shared between multiple collaborators and responses generate graphs in real-time. The data is saved directly to your Google Sheets.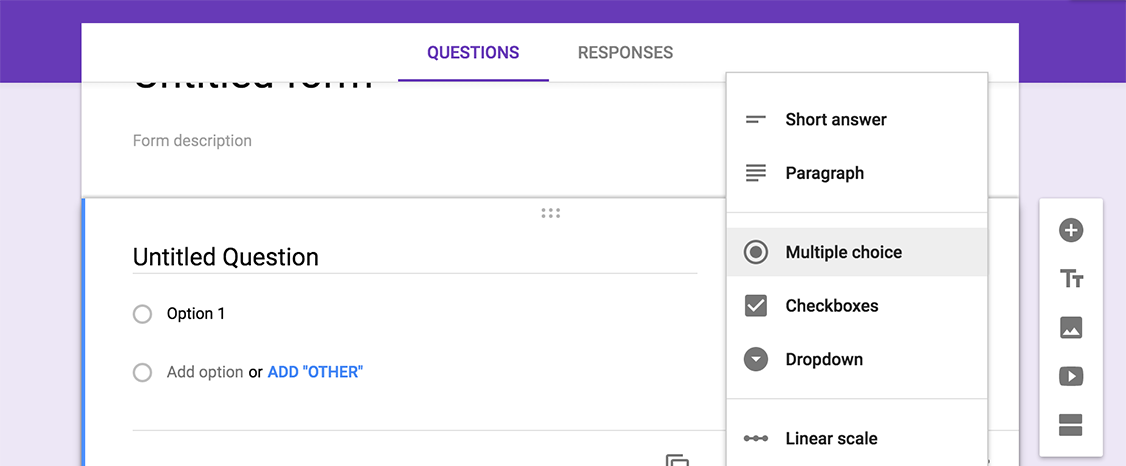 Cost/month – $0 to survey 50 people/month  $61 to survey 500 people/month  $103 to survey 2500 people/month
From website optimization and customer satisfaction surveys to complex customer insight processes integrated with your email campaigns – we've got you covered.
Survicate presents itself as the complete customer feedback system. In essence, it is a surveying platform that integrates with your website or software. The questionnaires themselves are easily customisable, and the service is scalable so that it grows with your business.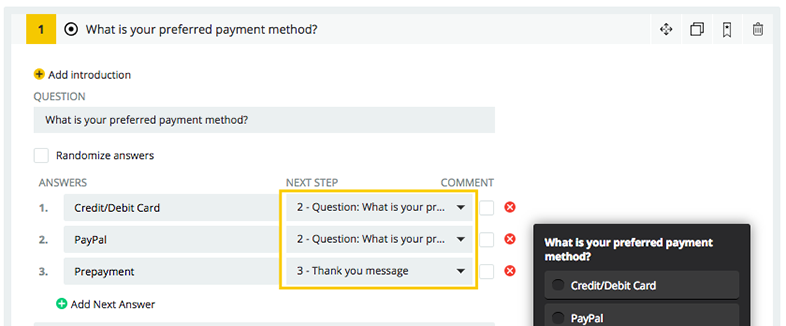 Cost/month – $19 for 1000 responses  $49 for 10,000 responses  $149 for 10,000+ responses Business features
Grow your business with the continuous feedback loop.
Like Survicate, Survey Sparrow aims to provide a comprehensive feedback loop, so that you get useful responses to design changes and instant warnings when things go wrong. The developers have tried to take the platform one step further, and enable you to easily act on reports. However, other than communicating insights with your team members, the actionability is limited.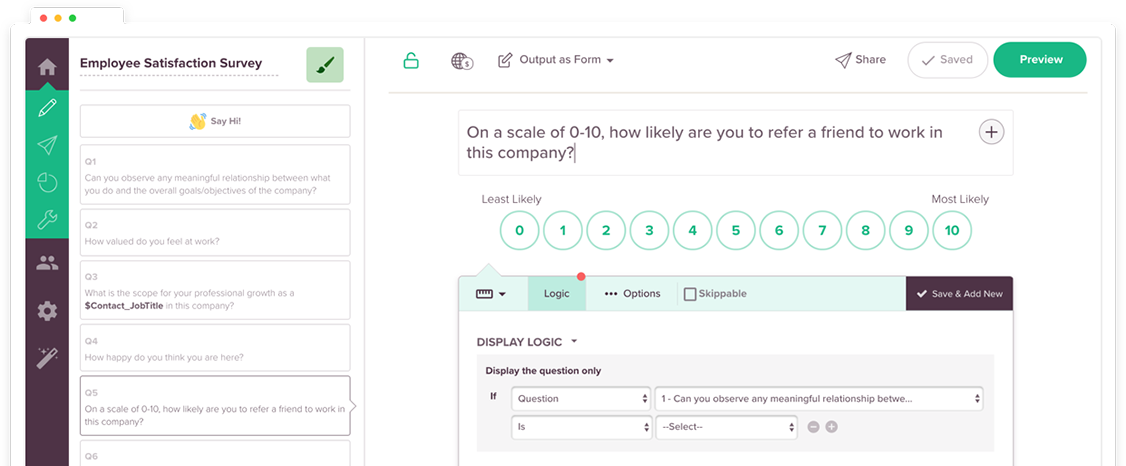 Cost/month – $32 for unlimited branded surveys  $96 for unlimited non-branded surveys
We make it easier than ever to create polls and survey questionnaires for learning about anything from customer satisfaction to employee engagement. Sign up to access our library of sample survey questions and expert-certified.
Allows anyone to create feedback forms, employee surveys, questionnaires or simple question boxes. The surveys can be branded with company logos, responses can be made anonymous, and reporting is automated through pre-generated graphs. Some users prefer the formality of Google Forms, and others have complained about being automatically enrolled in a premium category.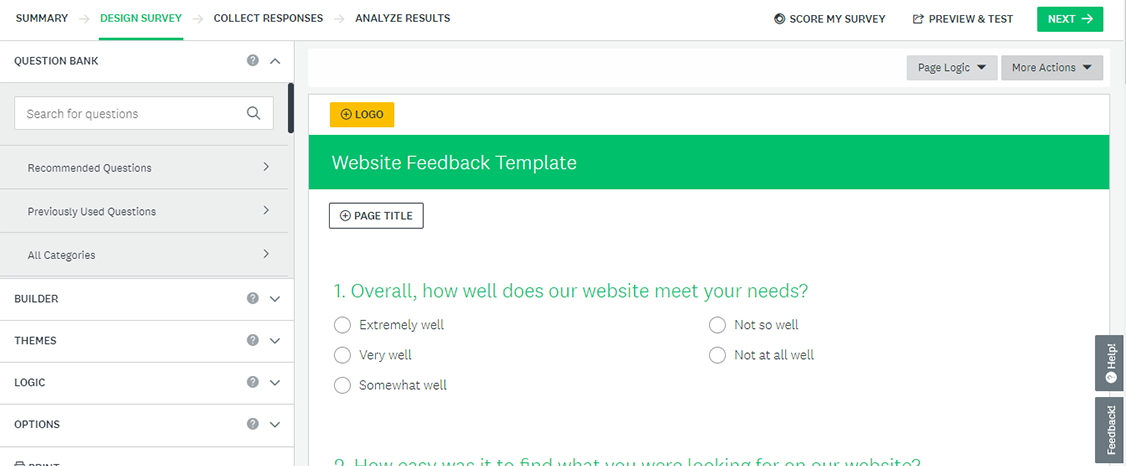 Cost/month – Contact sales
Get answers to your most important market, brand, customer, and product questions with survey software that can handle everything from simple questionnaires to detailed research projects for the world's biggest brands.
A more sophisticated package, providing further customisation, distribution and reporting options than the alternatives. It presents itself as an all-round survey, feedback and tracking system, and includes an impressive knowledge base to draw from.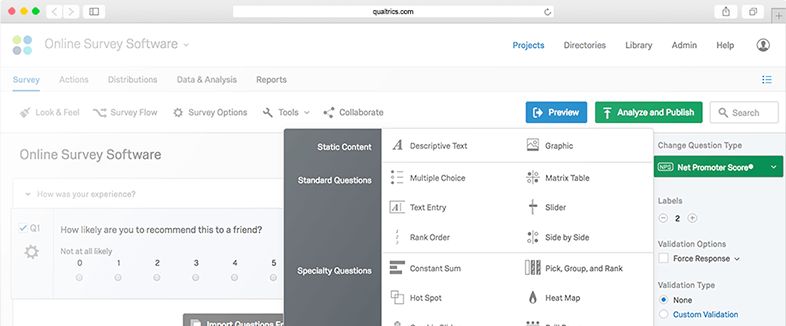 Cost/month – $30 for 1000 responses  $36 for 5000 responses  $70 for 10,000 responses
The most important online interaction for a business is the exchange of information. Don't leave it to chance.
Typeform is a flexible solution for creating highly customised feedback and research questionnaires. The tool also provides analytics on your questionnaires.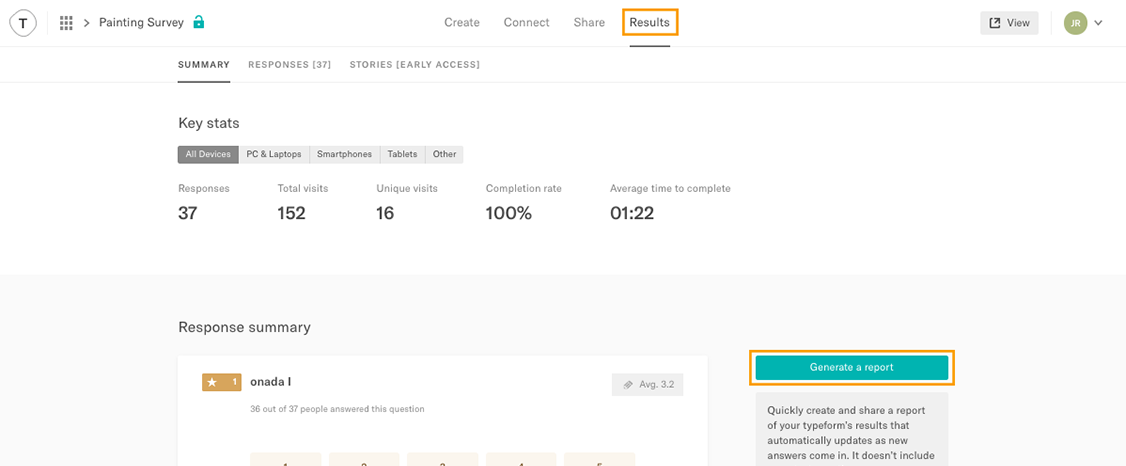 Cost/month – $199 for 500,000 questions  $499 for 1,000,000 pageviews
Analytics tell you what people are doing on your website. Qualaroo tells you why. Qualaroo insights lead to smarter tests and faster improvements in your website's performance.
Qualaroo allows you to integrate user surveys within your website. Having partnered with IBM, Qualaroo emphasises automation and data analysis. The features they have innovated include  "Sentiment Analysis".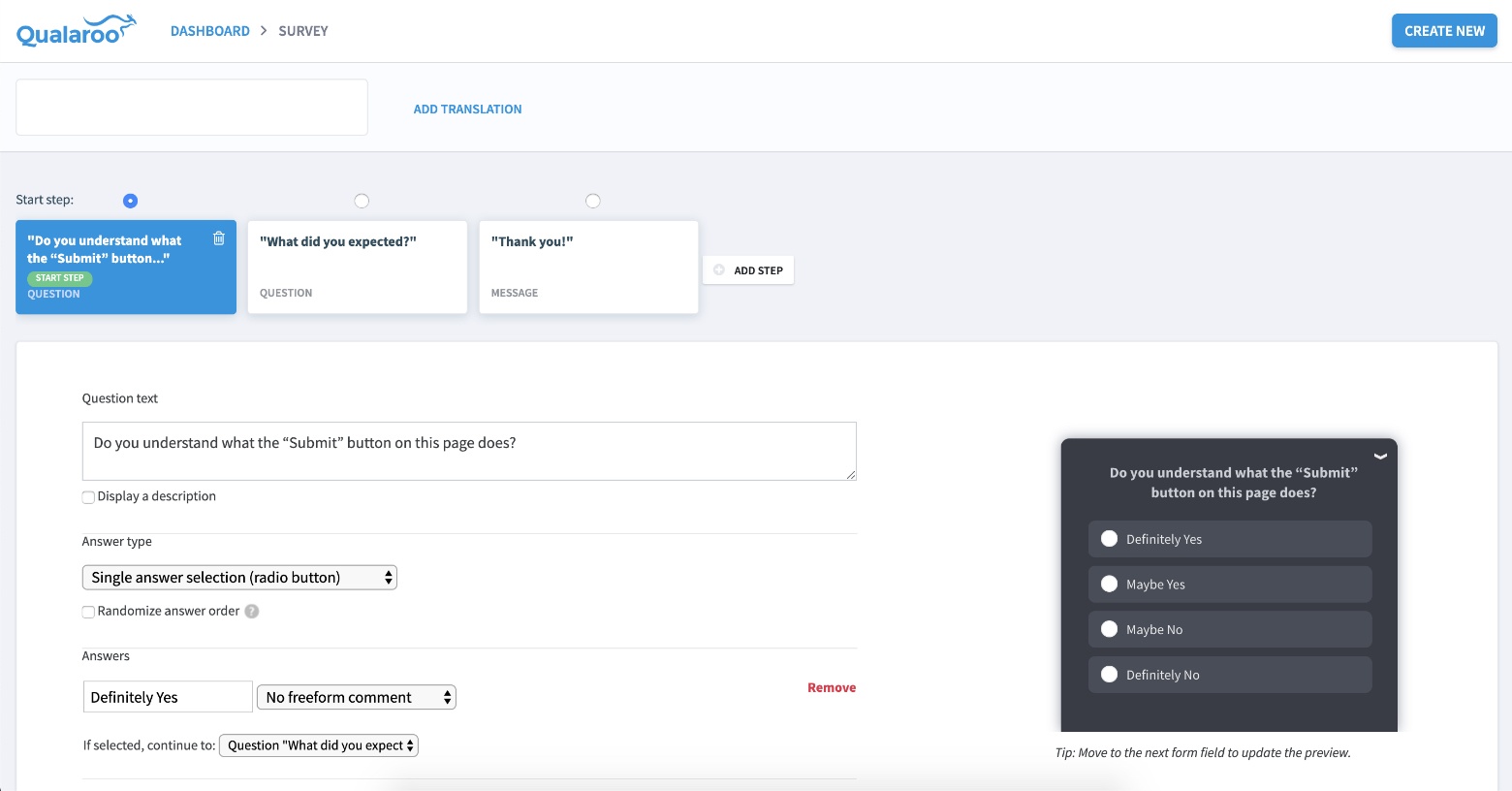 With any DIY marketing project, you may need to order in some parts. These CRO tools allow you to create new pages in minutes. 
Cost/month – $79 for 75 landing pages + 8 popups  $159 for 150 landing pages +16 popups  $399 for 375 landing pages
Get More Conversions with Unbounce Landing Pages & Conversion Intelligence Tools.
Unbounce allows you to create and customise Landing Pages, popups and sticky bars. One of the major advantages of this tool is the way it integrates with Google Ads.
Cost/month – $25 for 1 website  $48 for 3 websites and A/B testing  $199 for 50 websites and advanced integrations
Leadpages is the most effective, affordable way for small businesses to connect with an audience, collect leads, and close sales. Easily build landing pages, pop-ups, alert bars, and beyond.
To complement an attractive range of landing-page templates, LeadPages has developed a number of additional features. For example, the "Message-Match Ads" feature produces Facebook and Instagram ads based on the content of your landing pages. Other features, such as lead management support, drag-and-drop widgets, an image library and A/B testing facilities, make this an intriguing proposition.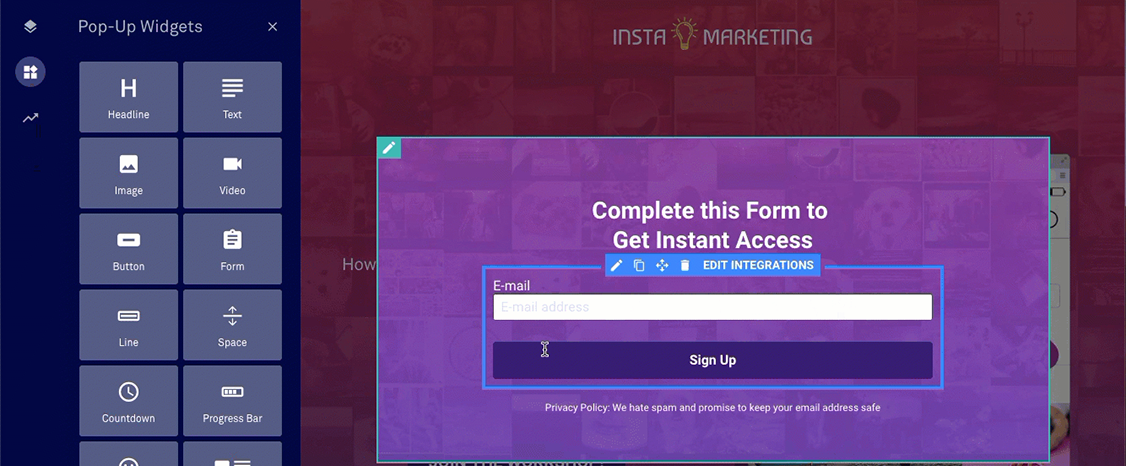 Cost/month – $16 for 5000 visitors  $83 for 25,000 visitors
Start building landing pages in minutes with the best landing page designs!
Lander includes many of the features offered by LeadPages, but they have chosen to emphasise features like Dynamic Text Replacement and integrations with systems like Paypal. The customisation options are slightly less comprehensive, and the templates appear to be more limited, but this is still a very strong tool.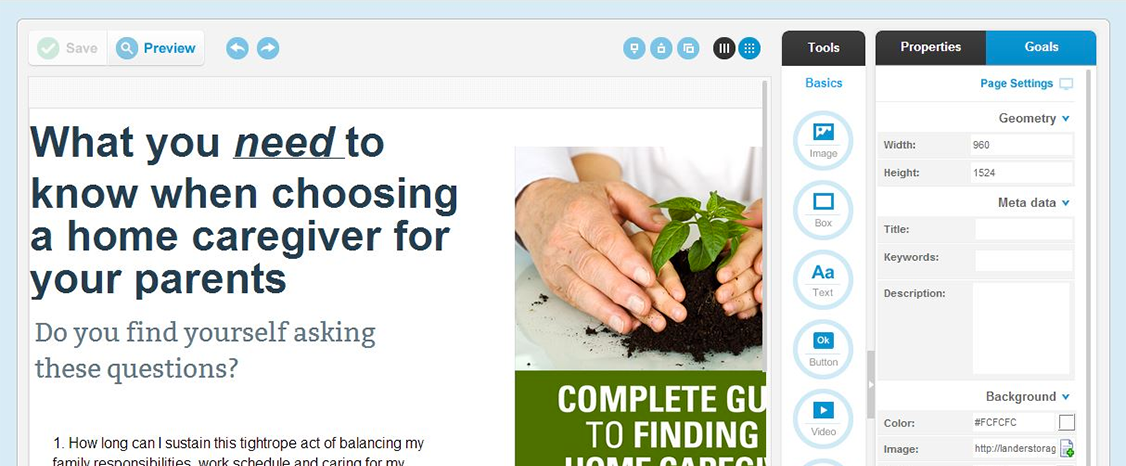 Cost/month – $29 for 5 domains, 100,000 visitors  $45 for 10 websites, 100,00 visitors  $59 20 domains 200,000 visitors
With Landingi you don't need any programming skills to create and optimize your own custom landing pages to convert traffic from your digital campaigns into customers.
Landingi is a less expensive and simpler tool than Unbounce. It is very easy to use, even though the customisation possibilities are more limited.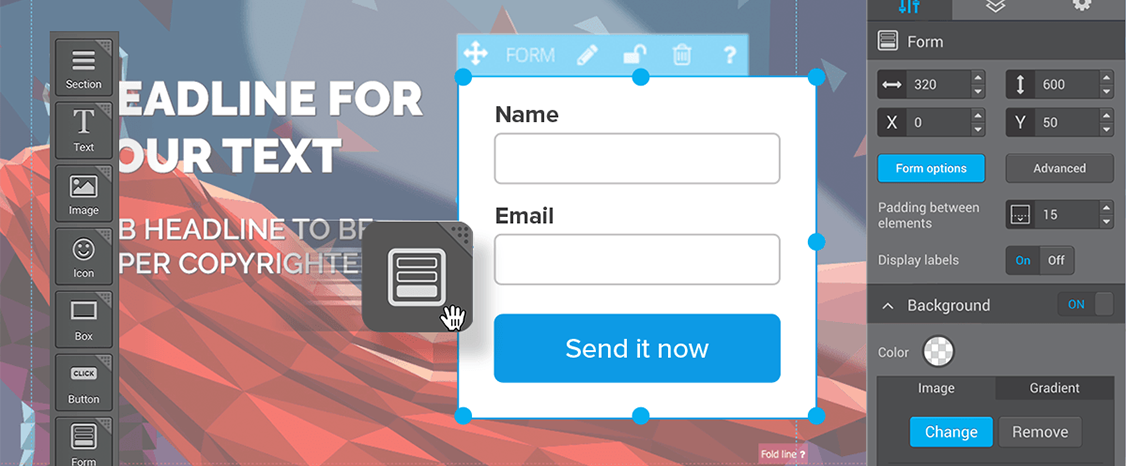 Whether the water is running, or you can't shift the clog, your next step is the same: testing. If you want to go beyond the guesswork, these CRO tools allow you to perform on-site experiments.
Cost/month – $49 for 20,000 visitors  $199 for 100,000 visitors  $329 for 500,000 visitors  $499 for 1,000,000 visitors
Test your ideas with our smart A/B testing software. Focus on what you love while our Autopilot maximises your conversions.
Convertize makes A/B testing possible for any business website. The Smart Editor is built for simple drag-and-drop editing, and the Autopilot manages traffic responsively (so you can test crazy ideas with worrying about a drop in conversions).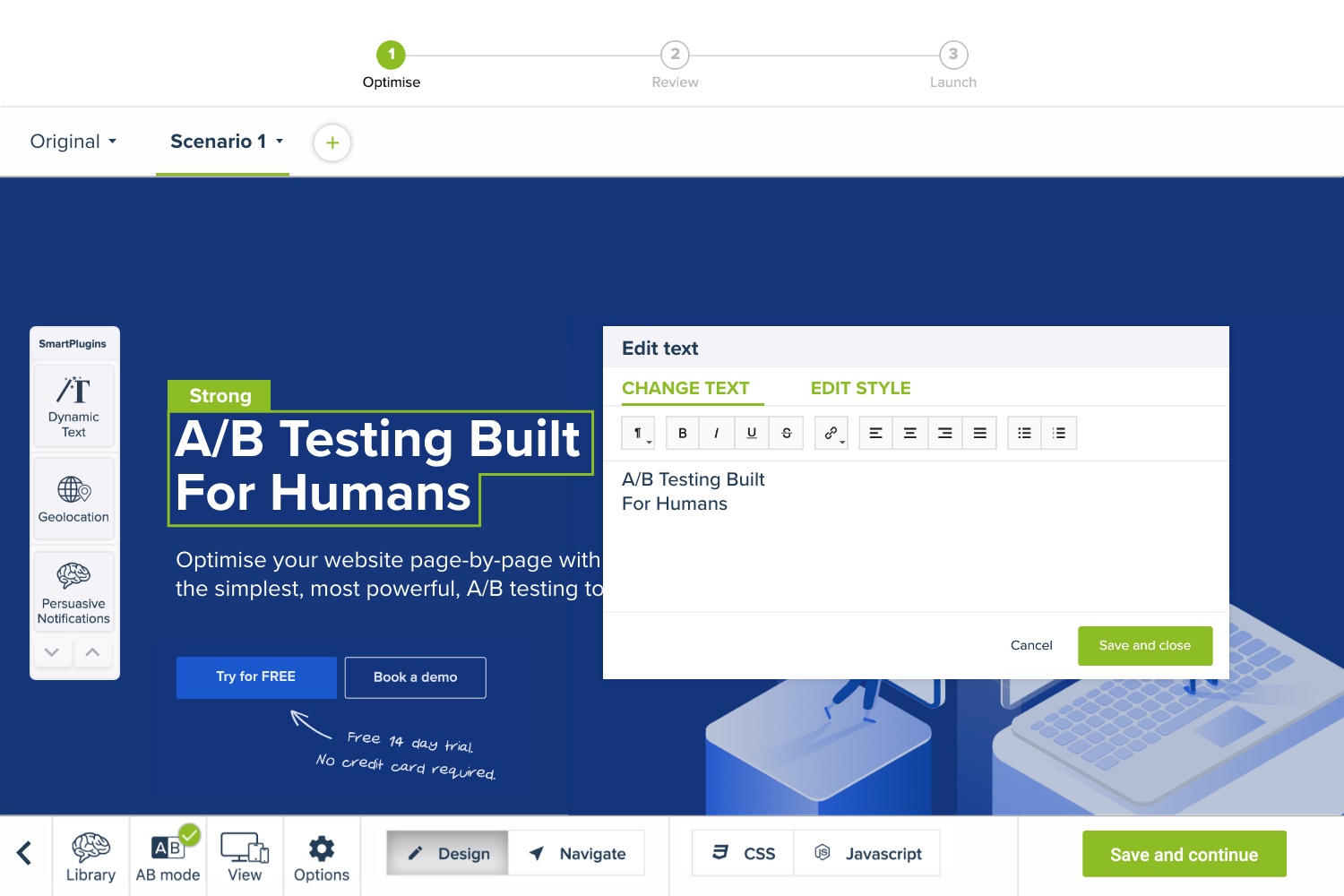 Alongside the standard testing functions offered by other tools, Convertize also gives you a set of plugins that add dynamic content to your pages. That way, you can optimise your landing pages to get the highest number of conversions from your PPC campaigns. The platform is remarkably easy to use, and the Hybrid Statistics Engine helps you complete tests faster than other tools.
Cost/month – Contact sales
Make a great impression on each and every visitor. Easily run tests on your website – for free – so it works better for your customers and your business.
This is the ultimate tool for web developers with the resources (time, money and expertise) to run continuous A/B tests. The price tag is only available through negotiation, so you know it will cost thousands of dollars a month. However, the integrations alone make this a no-brainer for larger enterprises.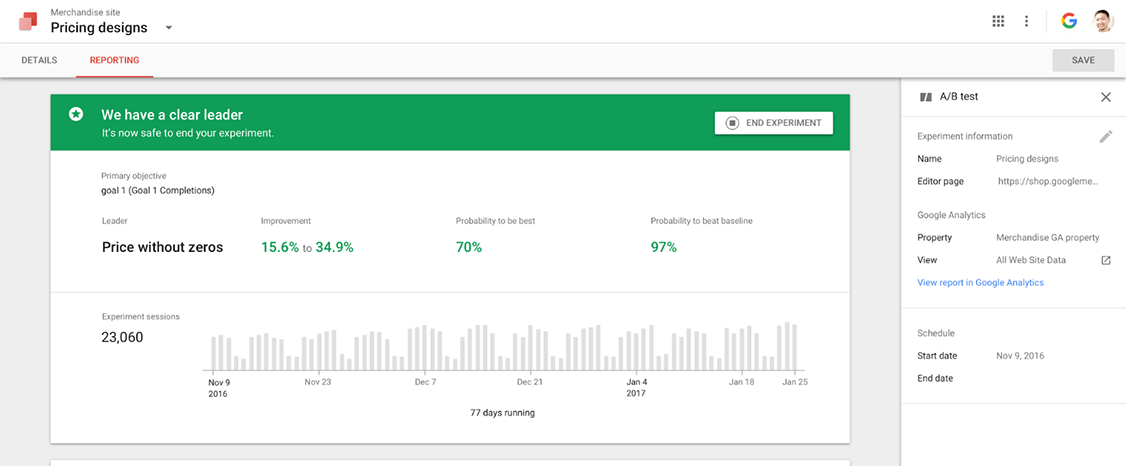 Cost/month – Contact sales
Optimizely is the world's leading experimentation platform, empowering marketing and product teams to test, learn and deploy winning digital experiences, every time.
This is one of the oldest and most powerful CRO tools on the market. It allows major marketing departments and software development teams to apply a "culture of optimization" to their offerings. However, this is undeniably an enterprise tool (with an enterprise price-tag). Elsewhere, we have created a list of cheaper Optimizely alternatives to choose from.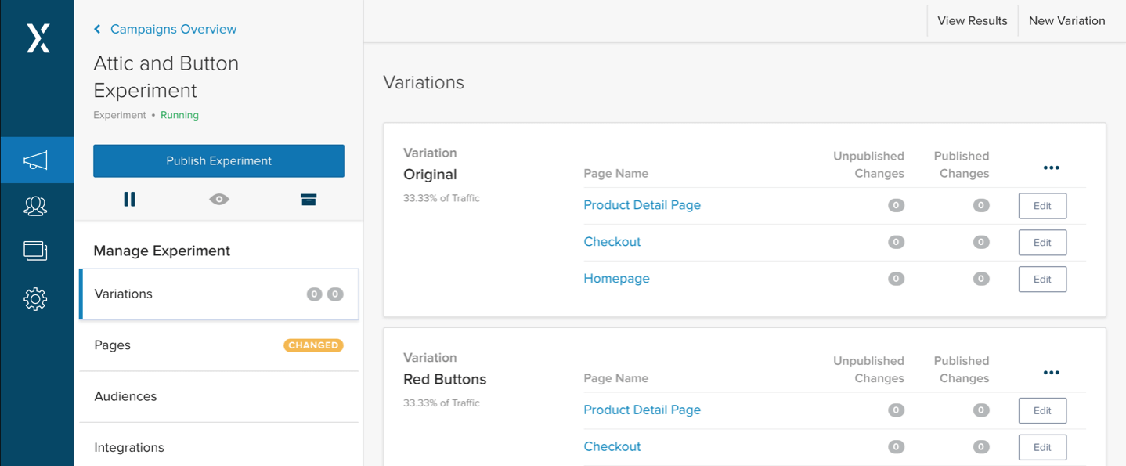 Giving customers a way to reach you helps you find and fix UX issues faster. Solving usability problems is far easier than hearing about them later – especially if they affect your customer reviews. 
Cost/month – $0 for 1000 send credits  $21.75 for 2000 send credits  $51 for 6500 send credits
The best chatbot platform for marketing, sales, and customer support. Unified customer chat across messaging apps powered by OmniChatⓇ technology.
Mobile Monkey gives you a way to chat with website visitors across all your main channels. By connecting to your business Facebook page, Mobile Monkey helps direct Facebook and Instagram visitors to your website – and turns website visitors into customers. This tool is best suited to businesses that advertise primarily through Social Media.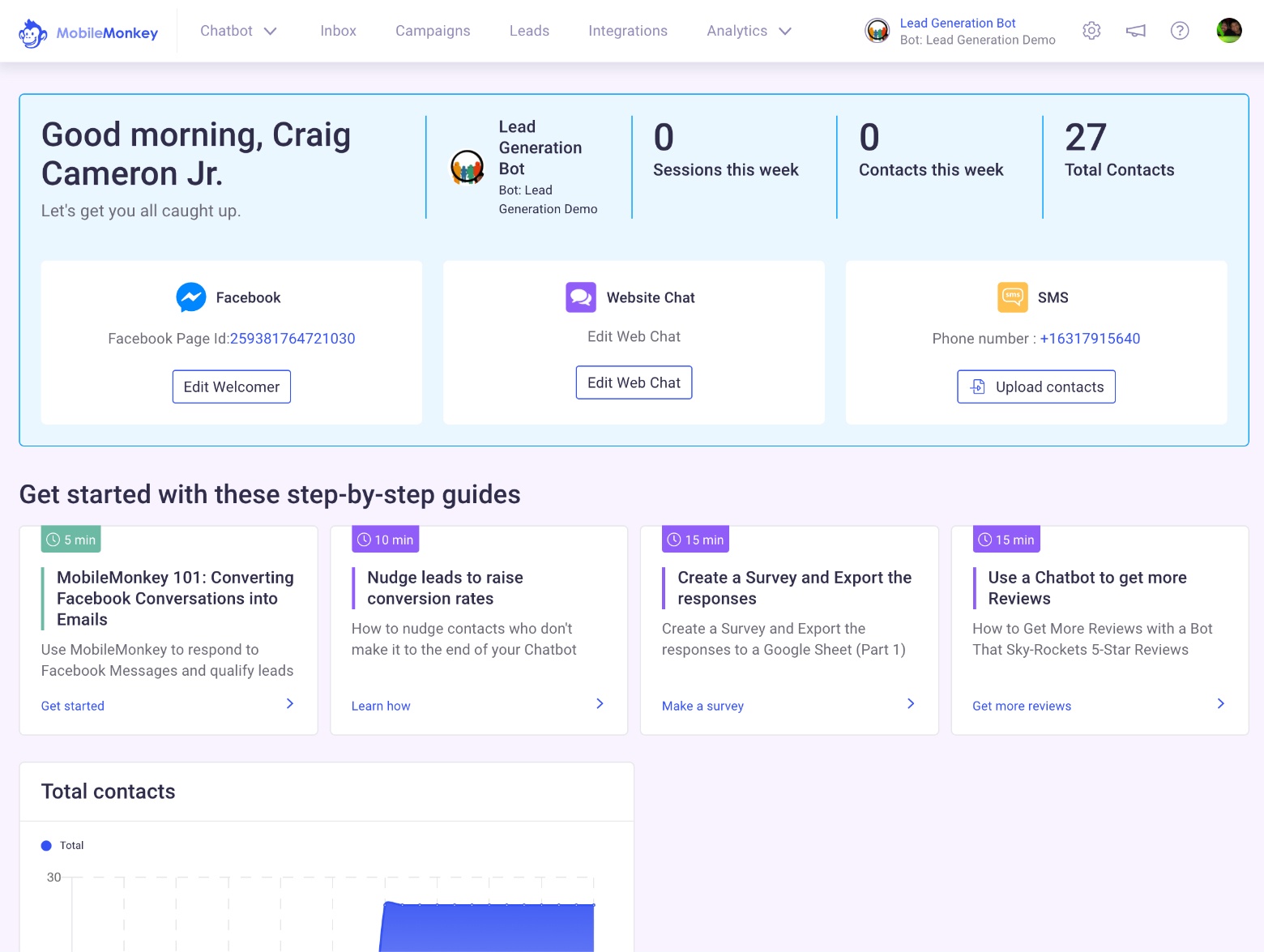 Cost/month – $0 for 2 seats and basic chat  $34 for 3 seats, triggers and integrations  $135 for unlimited seats and all features
The all-in-one multichannel messaging platform that connects companies & customers.
Crisp is a fantastic chat tool for SMEs, with a free plan that gives you unlimited interactions. Sales teams, eCommerce stores and larger businesses may need a more flexible solution (automated chatbots and integrations with CRMs like Salesforce or Hubspot are only available with the Unlimited plan), but but Crisp is a great CRO tool for small to medium-sized business websites.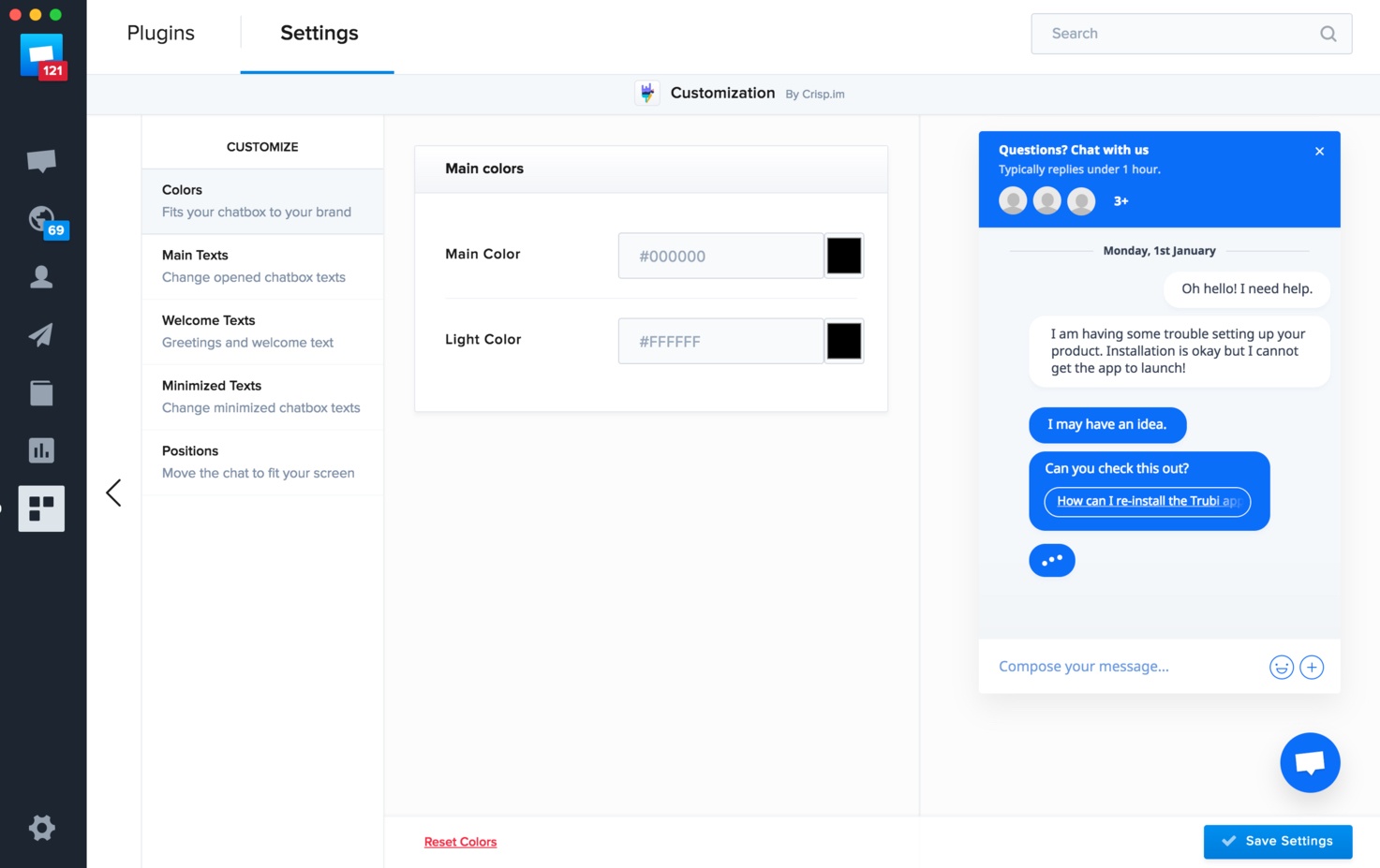 Cost/month – $16 per agent, basic chat  $33 per agent, full customisation  $50 per agent, all chat features
LiveChat is a complete customer service platform that delights your customers and fuels your sales.
Livechat is a slightly more complete customer engagement tool that gives you hundreds of integrations with each plan. Unfortunately, AI chatbots are only available with the sister product Chatbot, which costs a lot more. Even so, the number of possible integrations, and the potential for scaling with additional products, make this a good option for larger businesses.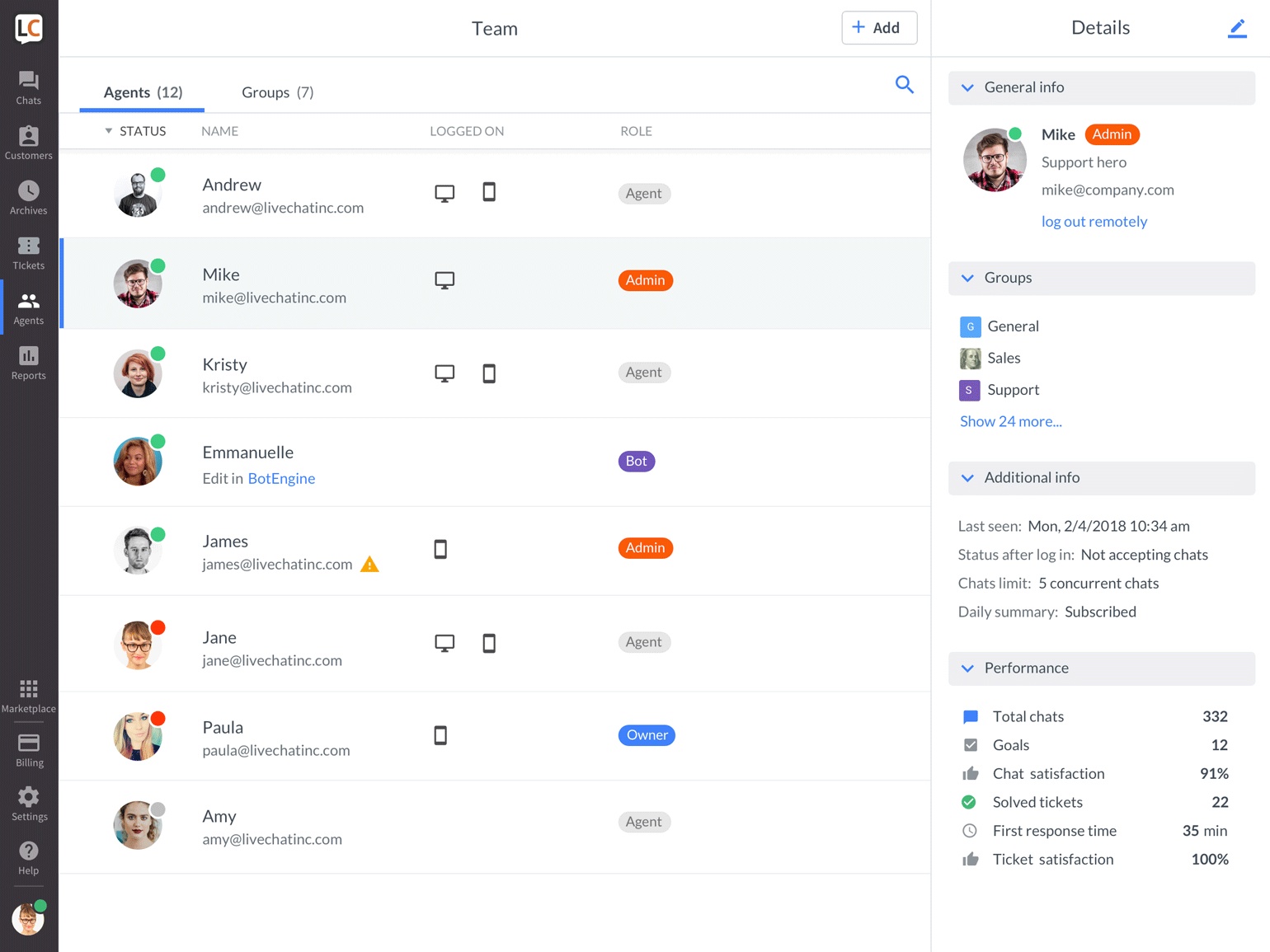 Social Proof notifications add real-world context to your website – leveraging powerful effects such as social proof, urgency and scarcity. 
Cost/month– $0.99 for 2000 notifications  $9 for 10,000  $29 for 100,000  $89 for 1,000,000
Increase sales and sign ups by up to 15% with Social Proof and FOMO Nudges powered by real-time data.
Nudgify is the most customer-friendly Social Proof App available. Alongside Social Proof and FOMO notifications, the app lets you show your best customer reviews, announce sales and show when a visitor qualifies for free shipping. You can customise your Nudges to match your brand, adding your own images and links, and hundreds of third-party integrations mean you can show customer activity across your marketing channels.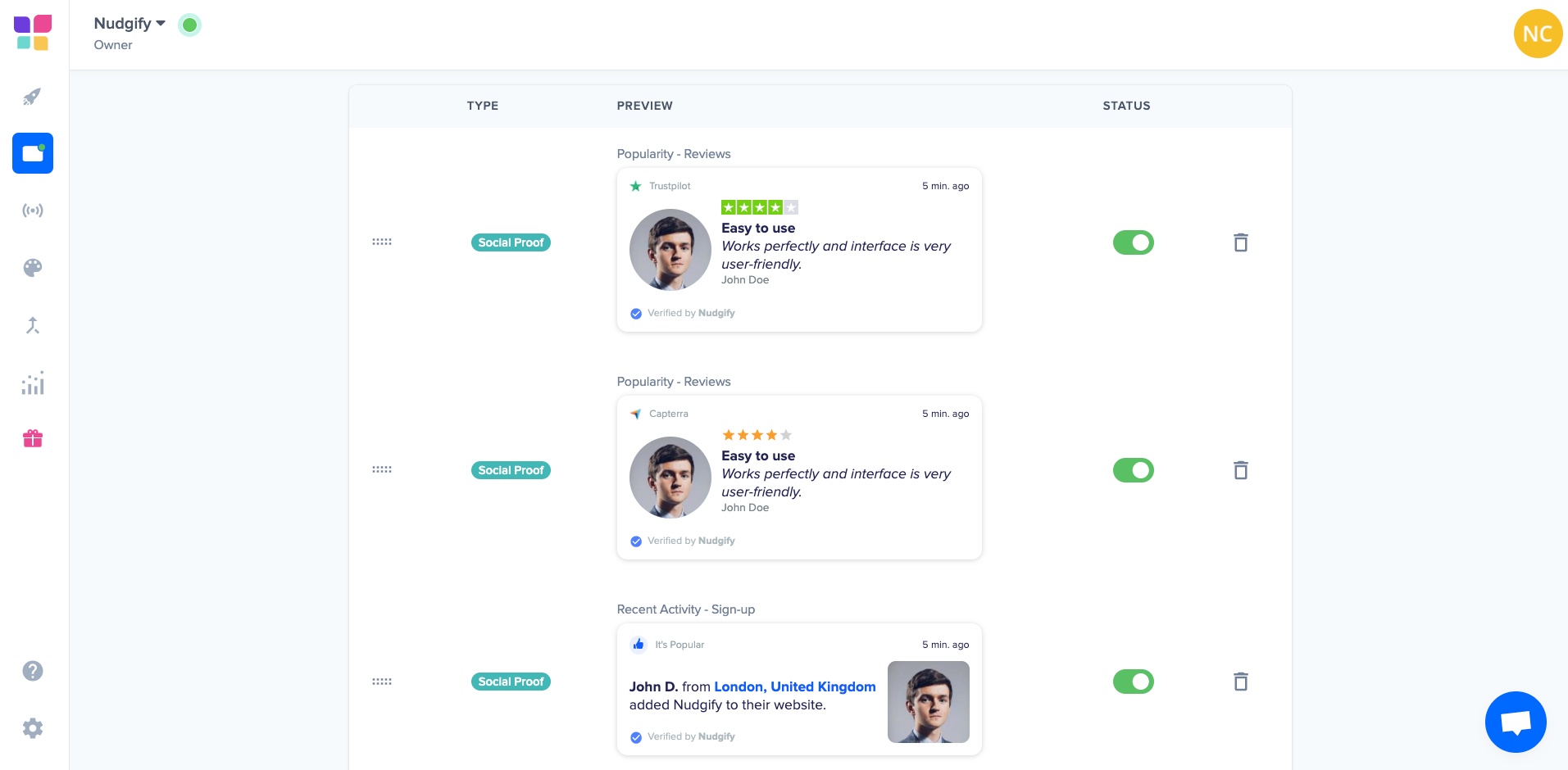 Nudgify has the added advantage of providing a native Social Proof app for Shopify. That means that you can install (and uninstall) Nudgify in a single click – without ever leaving Shopify.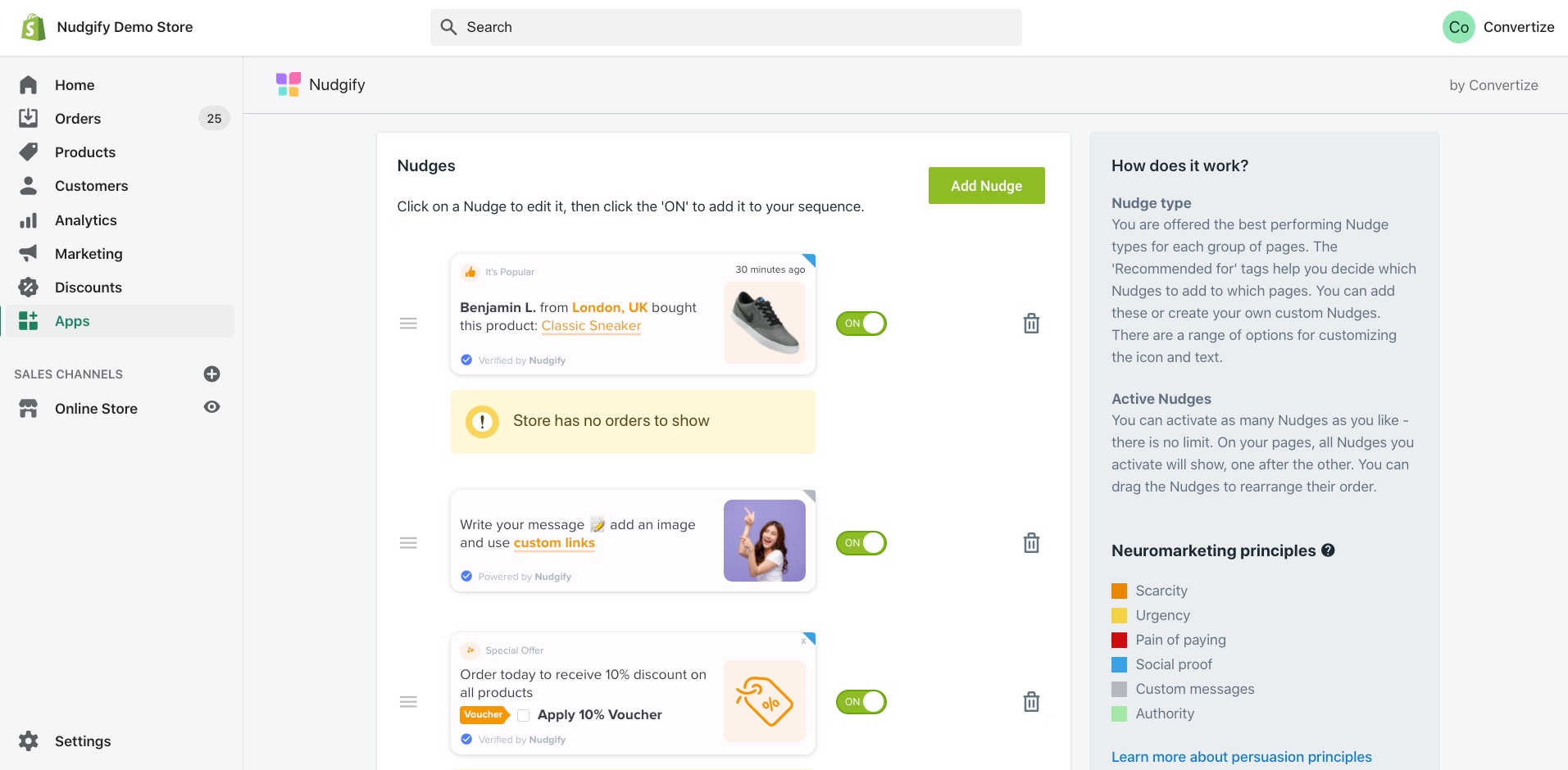 Cost/month – $399 for 25,000 visitors  $599 for 50,000 visitors  $799 for 125,000 visitors
Proof is on a mission to help grow your online business by letting your customers sell for you. Trusted by over 3,000 businesses with an average conversion lift of 10%.
UseProof provides a full range of interventions and messages delivering Social Proof messages. Features like "Hot Streak" notifications and live visitor counts apply urgency to the purchase decision, whilst geo-targeted activity notifications apply the principle of Implicit Egotism.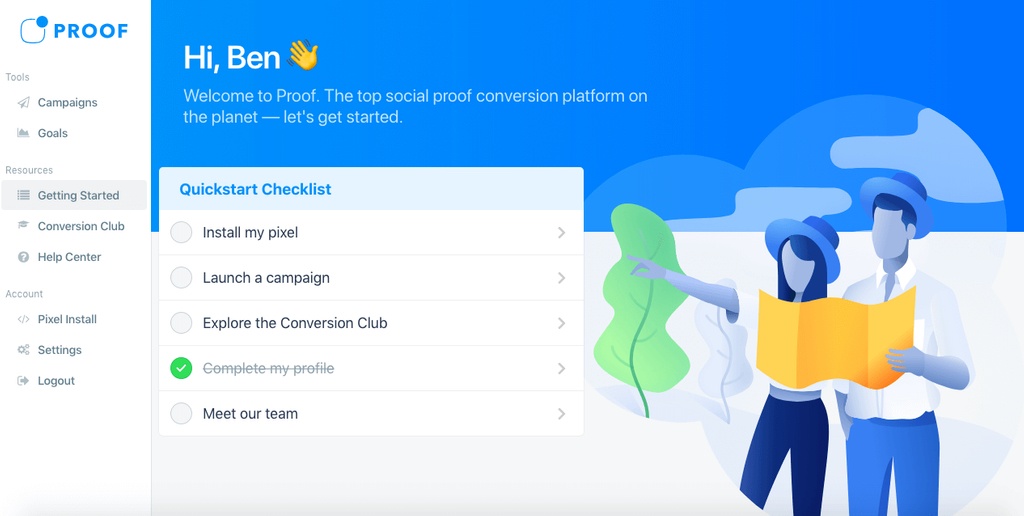 Cost/month – $19 for 25,000 notifications  $39 for 50,000 notifications  $79 for 250,000 notifications
Fomo increases trust, traffic, and sales with social proof automation.
The principal of Social Proof and FOMO messaging is not specific to this tool, but it applies these messages through highly persuasive visual notifications. The customisability of the notifications allows you to communicate through both their content and their tone. There are some nice additional features, too, such as AI optimization and geo-location.
If your funnel keeps your business going, these tools are your livelihood. That means you need to keep them in order, practice using them, and experiment whenever a new one comes along. 
The most important part of a Conversion Rate Optimization strategy is getting your value proposition right. If you aren't providing your customers with real value, no selection of CRO tools will help you to convert. To compare your own conversion rate with the industry average, visit our guide to eCommerce conversion rates. 
Need some support with optimizing your website? our CRO agency can manage your tests for you. We work with businesses across Europe and the United States to squeeze more conversions from their traffic. Unlike most CRO agencies, we go beyond analytics to understand why visitors abandon your funnel and what makes them convert. Learn more
Choosing the right CRO tool is important, but it is not enough on its own to guarantee improved conversion rates. As with any other type of tool, you have to know how and when to use it. For example, when used alongside an effective email and landing-page strategy, these tools will allow you to generate significantly more leads from your contact list.