Attention Ratio
What is Attention Ratio?
There is a limit to the cognitive resources available to a person at any given time. Furthermore, the brain devotes the least amount of resources possible to any given situation. Attention Ratio describes the division of these resources according to the number of distractions a person is exposed to. 
Daniel Kahneman's Attention and Effort (1973) described cognitive attention as a resource with limited capacity. Although this simple model has been challenged (by illustrating the way task interference varies in particular circumstances) the general principle holds true in a number of marketing scenarios.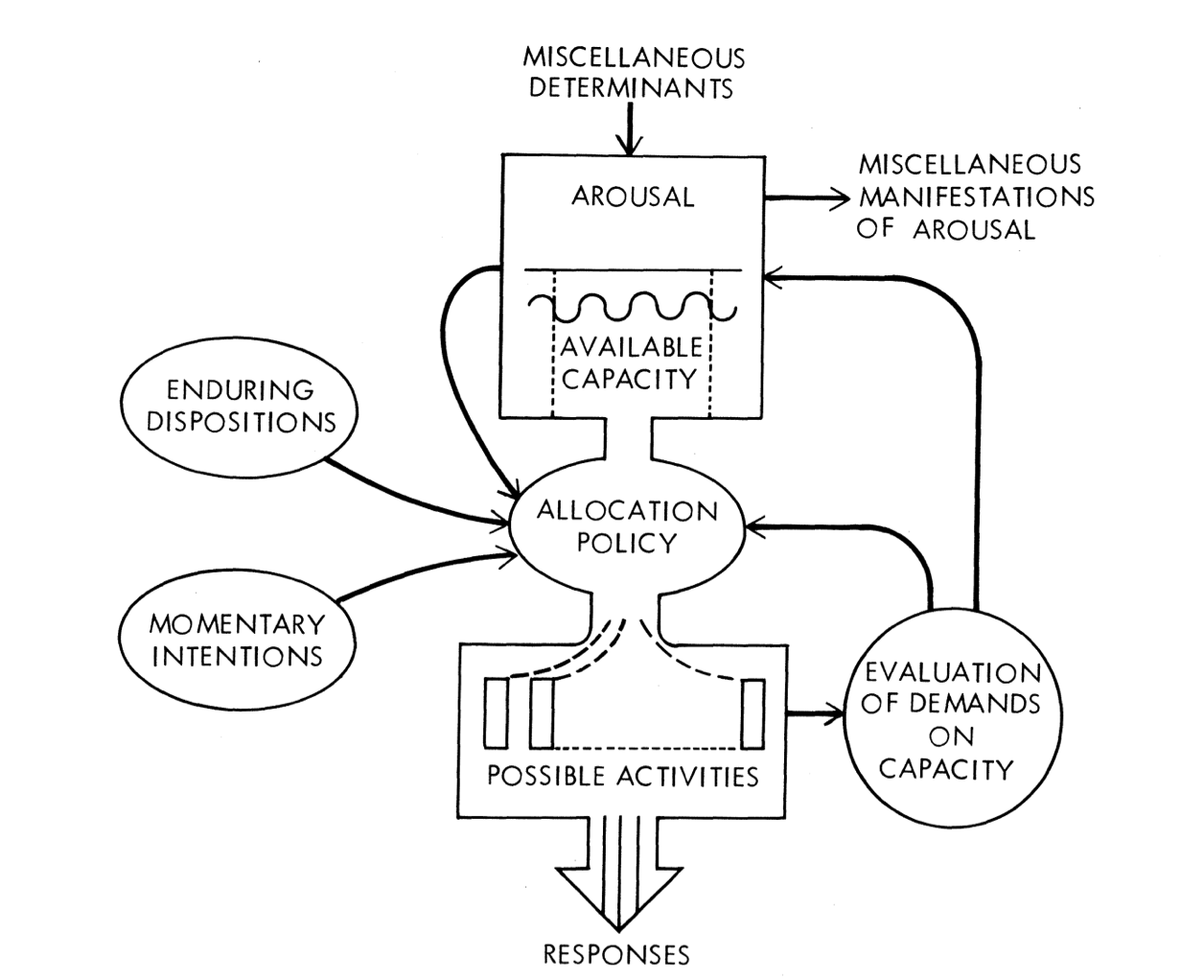 Examples
People are more likely to follow through on an action if their focus is concentrated and their attention is not split between lots of different elements. Too much choice, information or visual stimuli produces discomfort and can lead to indecision and distraction.
This is especially applicable to the Internet, as we are bombarded with information, links and contrasting visuals all the time. The volume of distracting stimuli can lead to a lack of focus and difficulty completing an intended course of action. 
Attention Ratio
To avoid distracting your website visitor from your primary goal, reduce the number of potential actions a visitor can perform. Remove any irrelevant content and use visual signifiers to reduce the cognitive load required to understand a page.