Risk Compensation
What is Risk Compensation?
Risk Compensation, also known as the Peltzman Effect as it was studied in detail by the economist Sam Peltzman, describes the way that humans adjust their behaviour depending on the risk they feel rather than the danger they face. It is the reason drivers are more reckless when they are wearing a seatbelt.
Because of this, people are more cautious when the perceived risk is greater and will be subject to greater emotional persuasion when they feel safe. If you are pitching a product or service, its benefits will be more alluring to your customers if they are allowed to feel secure.
Examples
Showing customers that they have nothing to fear is the first step to building a persuasive marketing campaign. This means it is essential to create a secure environment, with an SSL certificate and appropriate business credentials displayed. The offer of guarantees, free returns and trial periods can also help build confidence.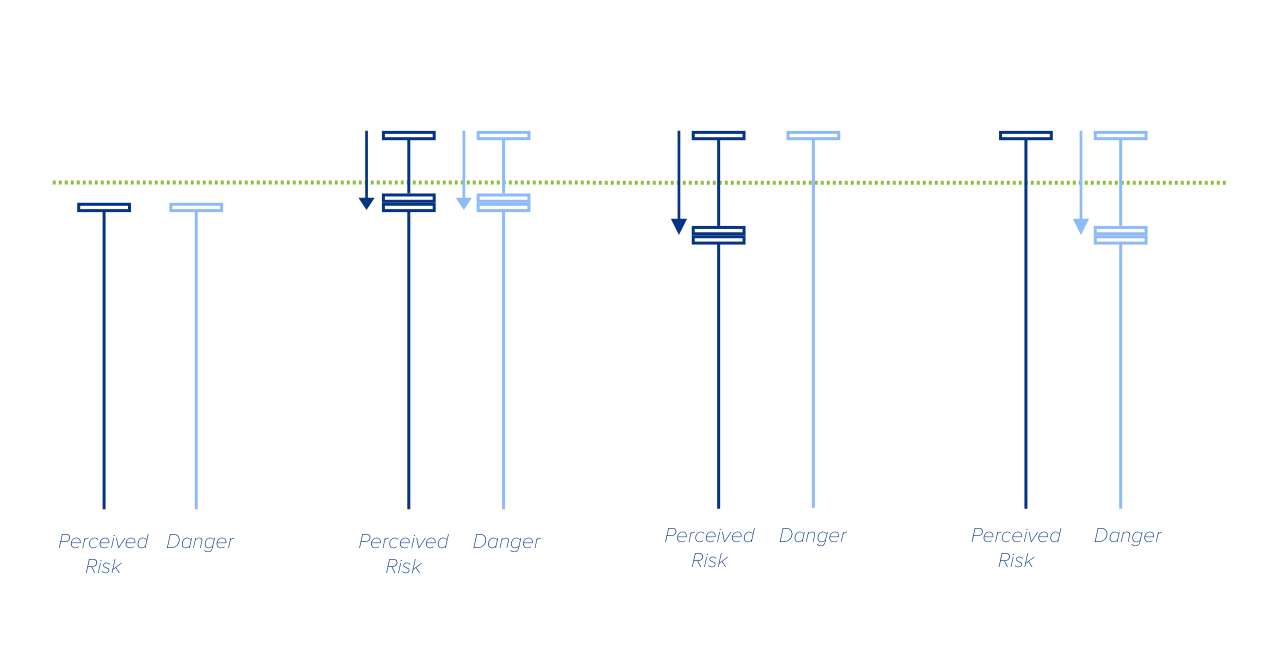 The most important consideration for developing an environment in which consumers feel secure is to offer a truly risk-free service. The most successful eCommerce platforms are almost always the ones with the most reliable delivery, customer support and returns policies. Make sure to offer warranties with no hidden clauses, as these destroy the trust your customers place in you. 
Risk Compensation
Ensuring that customers feel secure and confident is paramount for any e-commerce site. Digital marketing professionals need to consider Risk Compensation mechanisms when seeking to optimise their conversion rates.