Information Bias
What is Information Bias?
Information bias is the tendency we have to believe that the more information that can be acquired in order to make a decision, the better that decision will be, even if that extra information is irrelevant.
We often seek out information even when it cannot directly affect our actions or decisions. Simply having more information gives us a feeling of reassurance.
Examples
Making information easily accessible, even when it is not directly relevant to the purchase process, is an important part of communicating with your consumers. If a customer is not able to access all the information they want, regardless of its real value, they may choose an alternative product or service.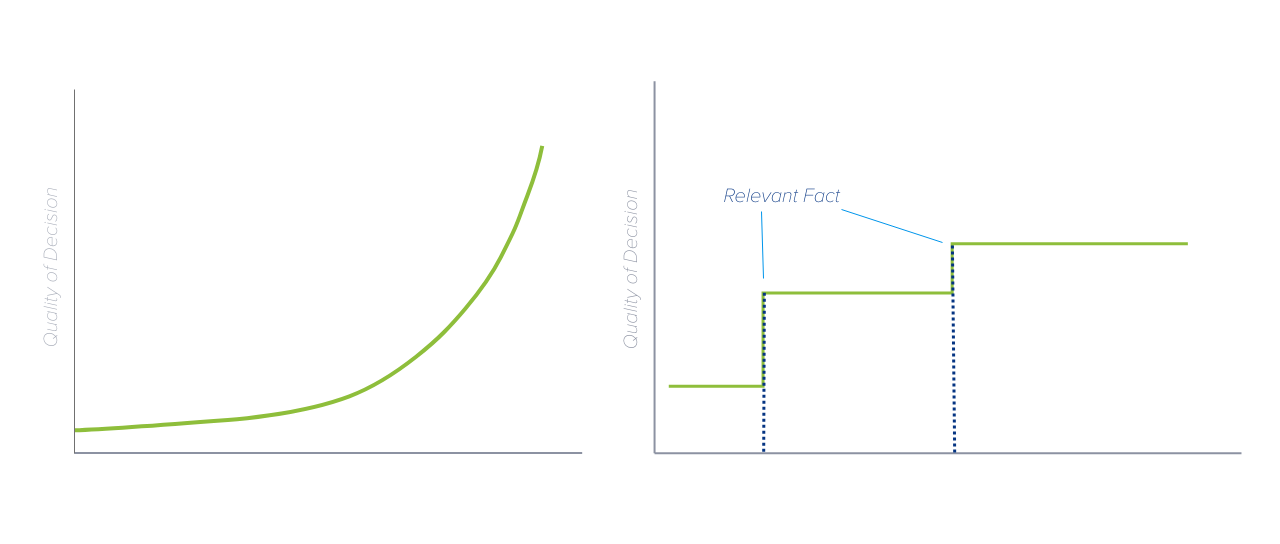 Many brands use the phenomenon of Information Bias to make their product appear more trustworthy than an alternative. For example, providing information about a farmer (their name, age, interests) does not suggest that the produce has been sourced more ethically. However, this extra information gives consumers an added sense of certainty. 
Information Bias
The assumption that more information will allow us to make better decisions is an important part of consumer psychology. Digital marketers need to take this bias into account and balance it against considerations of processing efficacy.