Attentional Bias
What is Attentional Bias?
Attentional bias describes the way in which a person's state of mind shapes how they receive information. Rather than taking into consideration all available information, our brains filter out things that are not relevant. This changes depending on an individual's recurring thoughts or habits, so that people with different lifestyles experience the same situation in different ways.
The tendency to be directed by our attentional priorities biases us towards ideas and beliefs that may not be supported by evidence. For example, health related anxieties often lead people to overestimate the likelihood that their symptoms are the result of a particular sickness. This is because a distorted focus on medical concerns reduces their openness to alternative explanations. A 2016 study has found a correlation between optimism and attentional bias towards positive words. The opposite effect (biased attention towards negative words) is even stronger for pessimistic people.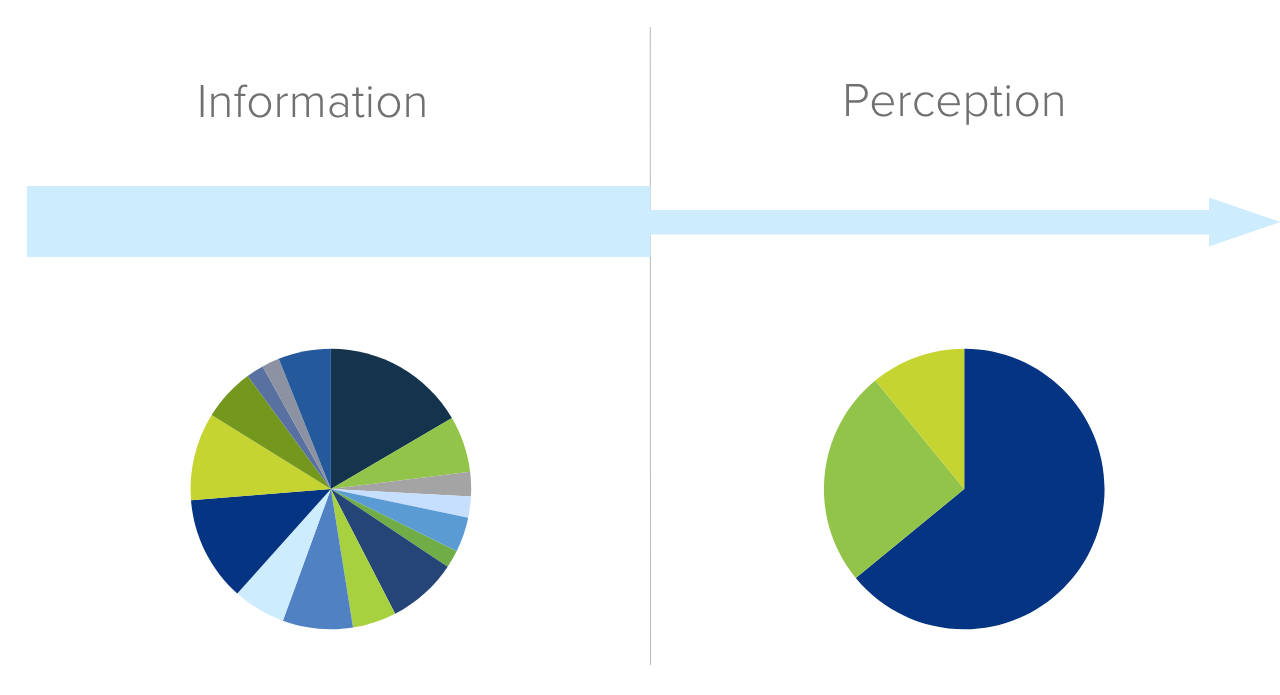 Examples
Attentional bias increases the impact that messaging has on people who are already interested in a particular product, idea or perspective. Because of this, digital marketers are increasingly aware of the value of targeting their campaigns. Directing advertisements to situations or populations that are predisposed to notice them is a reliable way to increase their impact. 
Attentional Bias
Attentional biases lead people to receive information in different ways, due to their interests and preoccupations. This has an important influence on the way that digital marketers value and organise their advertising campaigns.