Glisshop Partners with Convertize to Provide Customers with a Better Purchasing Experience
Reading Time:
2
minutes
Glisshop turns to Convertize to increase customer satisfaction and engagement by building a more persuasive online experience.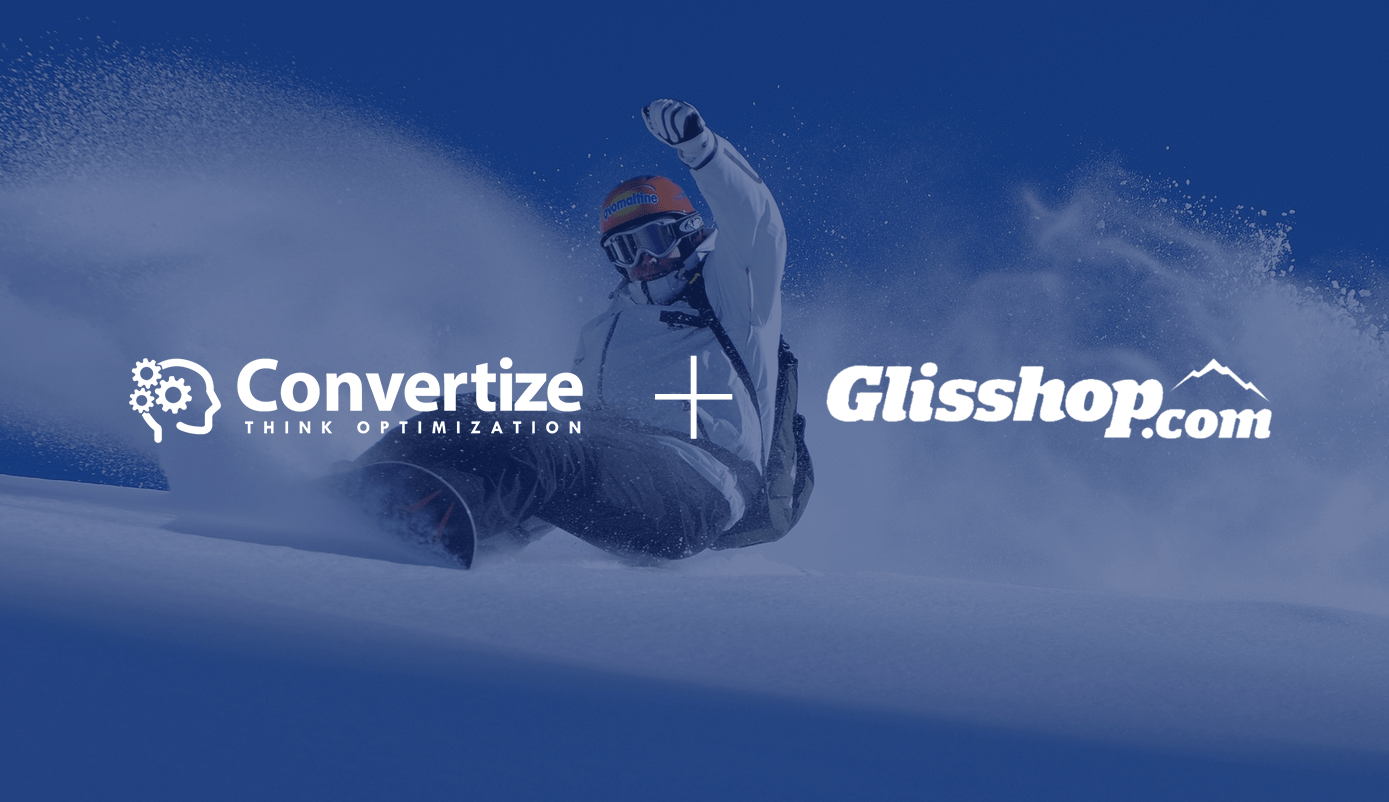 London, March 30 2017: Glisshop has partnered with Convertize, the persuasion-based optimisation agency, to gain a deeper understanding of their customers' behavior. This information will be used to enhance customer experience on the Glisshop website and increase its profitability. Glisshop will use Convertize's optimisation platform to accomplish this, in addition to consultancy services delivered by conversion rate optimisation experts of Convertize.
Glisshop, a globally renowned retailer who offers a wide range of winter sports gear across Europe, is looking to improve the user experience of its website across tablet, mobile and desktop.
Convertize CEO Philippe Aimé said: "Glisshop are one of the biggest names in winter sports retail and we're really excited to be teaming up with them to provide our website optimisation expertise. We look forward to helping them grow their conversion rates and drive more sales."
Consumer psychology the key to enhancing customer experience
The main task will be making the Glisshop website more persuasive – with a particular focus on mobile site due to increasing numbers of customers purchasing via mobile devices.
Conversion rate optimisation (CRO) experts at Convertize will conduct a thorough analysis of the entire customer journey to identify areas of improvement and then make suggestions based on consumer psychology principles.
CRO Project Manager Benjamin Ligier added: "We believe knowledge and understanding of consumer psychology is key to enhancing customer experience. Once we have an understanding of the Glisshop customer demographic we will implement proven consumer psychology techniques to increase engagement and encourage more visitors to complete a purchase."
About Glisshop: Glisshop is an online retailer dedicated to winter sports equipment. Founded in 1997 with a small bricks & mortar shop, it went digital two years later. They have one of the largest selections of skis available on the internet and also stock a wide array of snowboard gear and other winter-related accessories.
For more information, please visit www.glisshop.co.uk
About Convertize: Convertize is a digital company offering a persuasion-based optimisation platform and conversion rate optimisation services. They help organisations around the world to create persuasive customer experiences, and increase revenues. Convertize are based in London and have clients in the UK, France and around the world.
For more information, please visit www.convertize.com
Press Contact Info
Laura Turnidge
PR Specialist | Jargon PR