13 Neuromarketing Books Digital Marketers Must Read in 2018
Reading Time:
6
minutes
Apparently you can't judge neuromarketing books by their covers. Although consumer psychology tells us that we do anyway.
A lot of brilliant authors and academics have inspired us with their ground-breaking work in neuroscience and consumer psychology. In developing our 250+ persuasion tactics we were influenced by a number of books, that are must-read for every digital marketer.
So to avoid you suffering from the Paradox of Choice, we've chosen a select few. Why thirteen I hear you ask, well that's the Von Restorff Effect in play!
By the way, if you read all the way to the bottom of this article, there genuinely is a prize!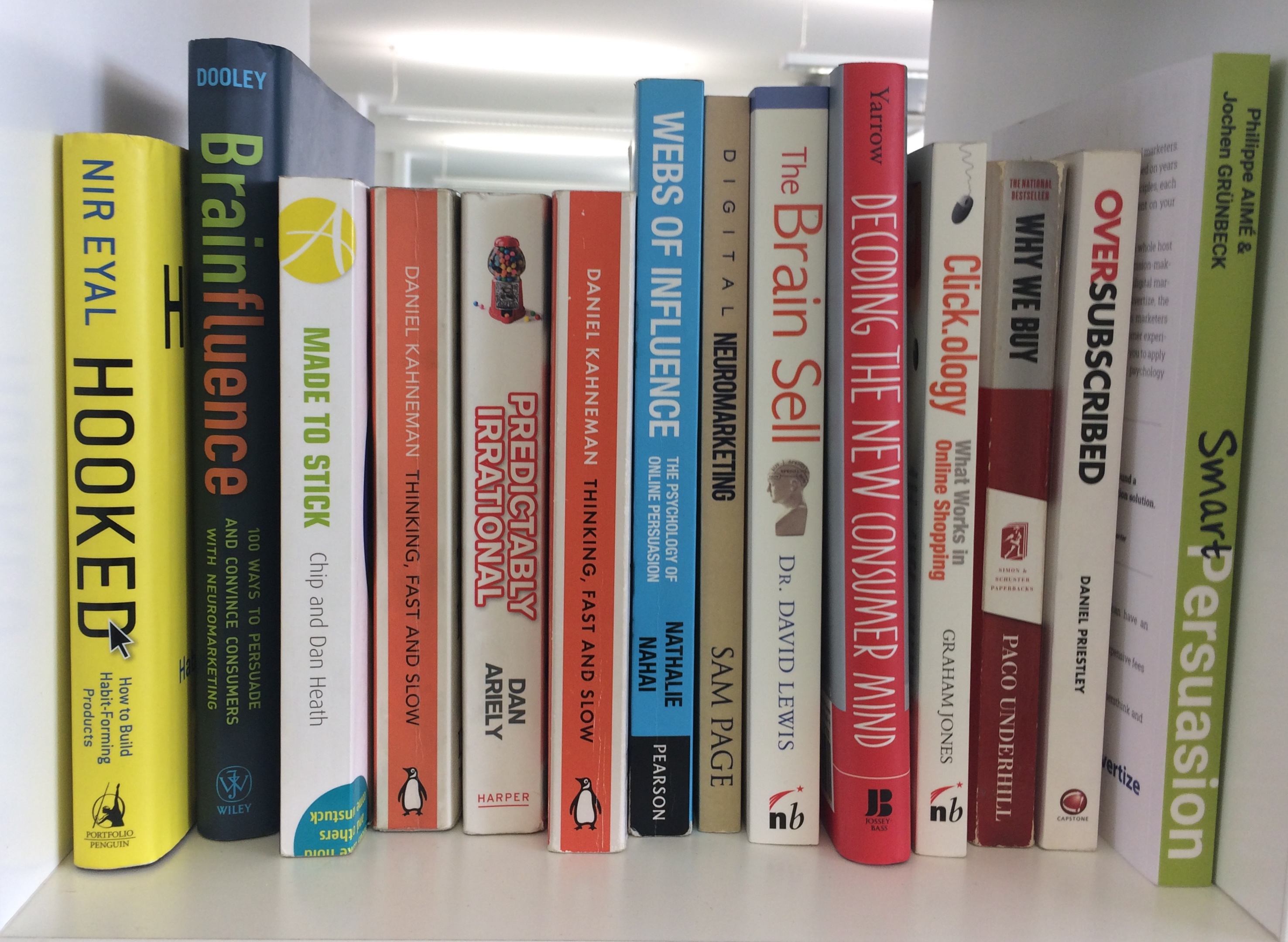 Our List of 13 Must-read Neuromarketing Books
Not all amongst us are Nobel Laureates (yet!). So we've included a mix of neuromarketing books, from a basic introduction right through to the most rigorous academic treatises.
For Cognitive Ease and to create the Zeigarnik Effect we've numbered them, and also added some that we intend to read or aren't on the bookshelf.
1. Smart Persuasion – Philippe Aimé & Jochen Grünbeck (Soon!)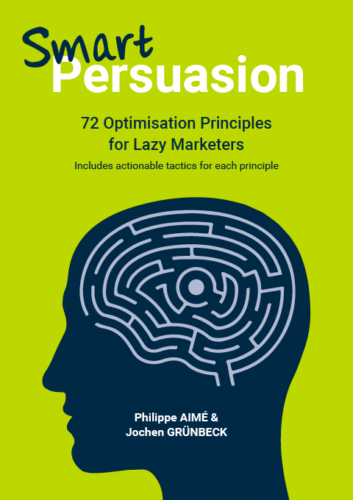 #DigitalMarketing #PersuasionTactics
Smart Persuasion is written by online marketers for online marketers and is based on a decade of conversion rate optimisation. Discover the 71 key psychological principles and cognitive biases that affect consumers behavior and website conversion rates. Follow the real-world examples to optimise your own website instead of paying expensive fees.
Postscript: The subject of Neuromarketing has evolved for over 100 years, and continues. Recent work in this area has garnered recognition from the Nobel Institute. This inspired Philippe Aimé and Jochen Grünbeck to bring together all of their neuromarketing expertize in the form of the Smart Persuasion book, which will be available soon on Amazon.
2. Brainfluence – Roger Dooley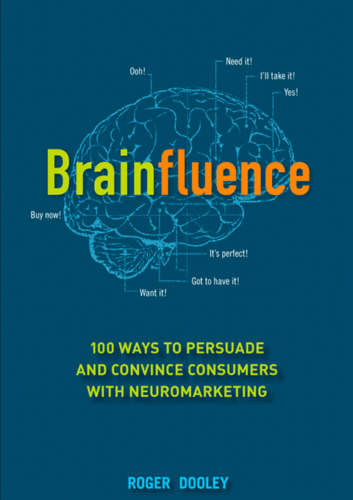 #Targeting #Brands
Brainfluence explains how to apply neuroscience and behaviour research to create targeting strategies through in-person sales, online and print ads and other media. Using this scientific approach well-known brands have learned the best ways to market their products to speciifc groups of consumers.
3. Predictably Irrational – Dan Ariely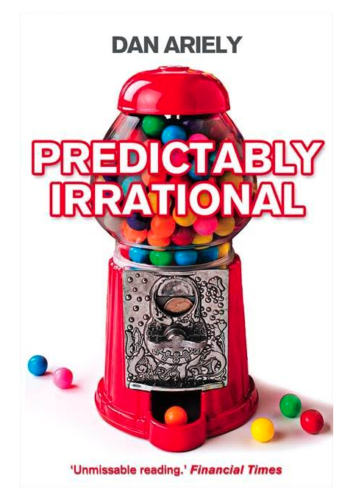 #Irrationality #Experiments
Predictably Irrational explains why irrationality often supplants rational thought. From why nothing is really 'free', why we overvalue what we have to how our expectations influence our experiences. A combination of anecdotes and experiments help you to understand the patterns that drive behaviour and make better decisions in the future.
4. Thinking, Fast and Slow – Daniel Kahneman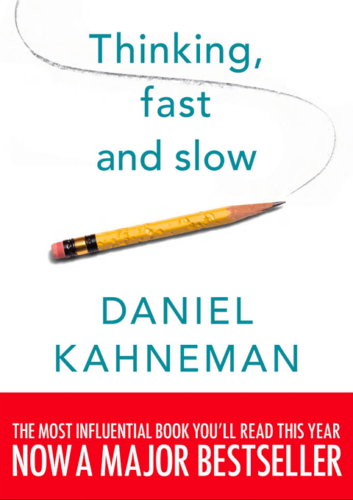 #DualProcessModel #20YearsResearch
This book provides a summary of over two decades of research covering everything from Cognitive Biases to Prospect Theory. In the first section the Nobel prize winner explains his 'dual-process' model of the brain. The fast, intuitive and emotional decision-making of 'System 1' versus the logical, slow, deliberate and painful 'System 2' needed for more complex tasks.
5. Hooked – Nir Eyal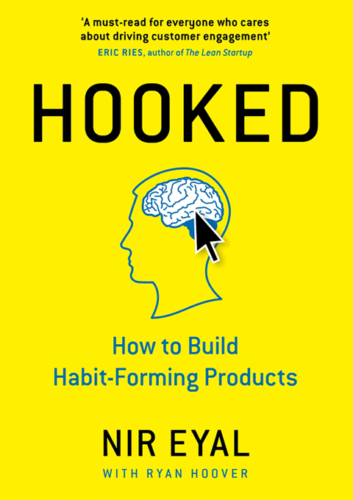 #4StepModel #Habits
Hooked provides a 4 step model to explain how companies subtly encourage consumer behaviour. Hook cycles drive users to come back over and over, without the need for costly advertising. Understand how to create user habits that stick and products they love. A must-read for product managers, designers, marketers and founders alike.
6. Made to Stick – Chip Heath and Dan Heath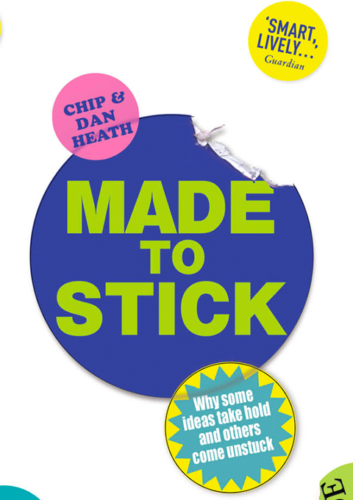 #Stickiness #CaseStudies
Made to Stick explains why some ideas become popular, while others wither and die. The book lays out the most important characteristics of "stickiness"; that is, what makes ideas "stick" in the mind, and how to make them work for you. Each chapter's principles are applied to a case study or idea for practical application.
7. Webs of Influence – Nathalie Nahai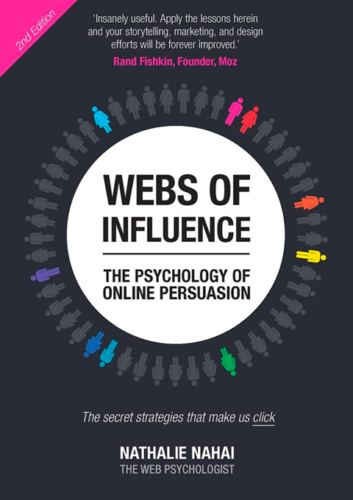 #ConsumerBehaviour #Engagement
Webs of Influence explains the underlying dynamics and motivations behind consumer behaviour using insights from psychology, neuroscience and behavioural economics. Learn how to engage with your customers in a more meaningful way by applying her principles to improve your marketing, products and websites.
8. Digital Neuromarketing – By Sam Page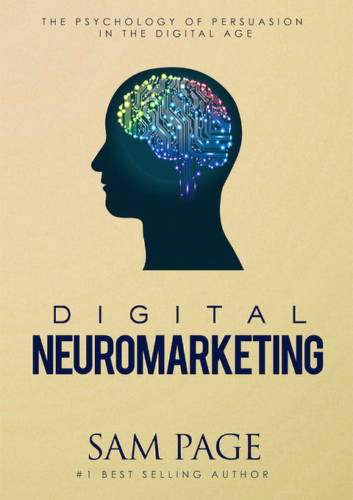 #DigitalMarketing #CaseStudies
Take the guesswork out of your digital marketing strategies with examples and screenshots from some of the world's most successful online companies. Acquire more customers with the help of the social psychology and consumer behaviour research insights this book.
9. Brain Sell – David Lewis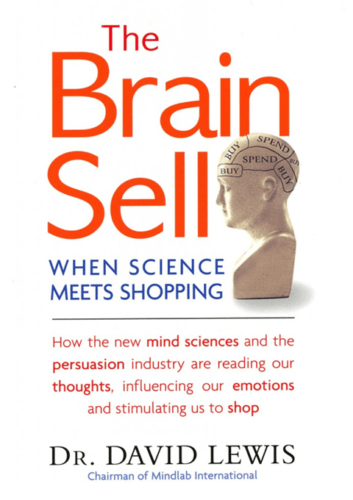 #Evaluation #Manipulation
A behind the scenes view of the advertising, marketing, and retailing industries revealing the powerful tools, techniques and technologies use to drive us to buy. Explaining the scientific strategies used to evaluate and manipulate consumer response to everything from smells to fonts.
10. Decoding the New Consumer Mind – Kit Yarrow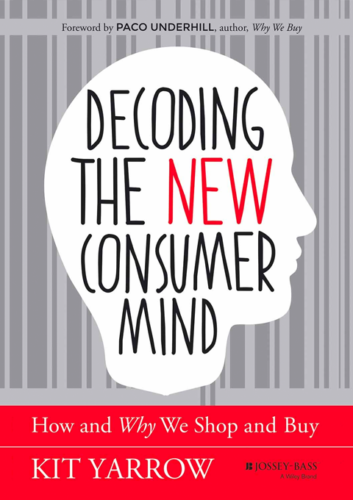 #ConsumerInterviews #Unconscious
The award–winning consumer psychologist, Kit Yarrow, provides insight drawn from hundreds of consumer interviews and shop–alongs into the psychological and unconscious relationships consumers have with brands, products, marketing and retailers.
11. Clickology – Graham Jones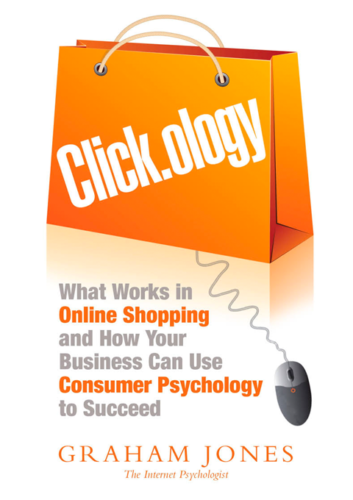 #CLICKsystem #CaseStudies
This book is packed with tips, guidance and real-world case studies. It compares offline (Dollar Tree) with online (Groupon) behaviour to provide an accessible five-step CLICK system to help you create a store that connects with and engages your customers on both a practical and a psychological level.
12. Why We Buy – Paco Underhill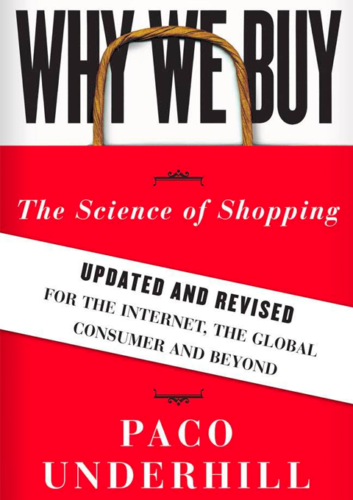 #Physical #Demographics #Dynamics
Essential reading for those involved in retail or eCommerce. The first part considers how people react to physical aspects of a store (layout, other people). Then demographics (behaviour of men, women, seniors, kids). Finally, the dynamics of shopping (psychological response to placement, packaging etc).
13. Oversubscribed – Daniel Priestley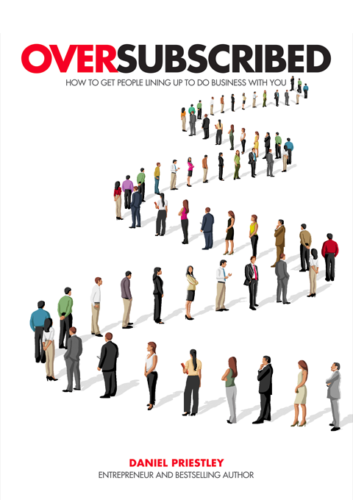 #Oversubscribed #PracticalTips
This book shows entrepreneurs and marketers how to get customers queuing up to use their services and products while competitors are forced to fight for business. It explains how to become oversubscribed, even in a crowded marketplace. There are practical tips and examples to help inspire ideas.
On Our Reading List (But not on the bookshelf)
1. Influence – Robert Cialdini
Understand the fundamental principles of persuasion. Become a skilled persuader and to defend yourself against manipulation.
2. Pre-suasion – Robert Cialdini
How pre-suasion plays on our emotions, to make products seem more important than they are. Learn how to set the stage and get the desired result.
3. Neuromarketing – Patrick Renvoisé & Christophe Morin
Understand the brain's ancient decision-making processes giving you with the tools necessary to close deals and motivate people.
4. The Art of Thinking Clearly – Rolf Dobelli
Learn how to avoid day-to-day thinking "hiccups" (common fallacies) and start making improved choices.
5. Switch – Chip Heath & Dan Heath
An examination of why it's difficult for people to switch their behaviour, providing simple effective tools for implementing changes.
6. Nudge – Richard H. Thaler & Cass R. Sunstein
How we can be encouraged, with just a slight nudge or two, to make better decisions.
7. Unconscious branding – Douglas van Praet
A 7 step guide for building customer-brand relationships.
8. Buyology – Martin Lindstrom
Buyology explains why certain Ads work better and explores the hidden motivations behind our purchasing decisions.
9. The Hidden Brain – Shankar Vedantam
The hidden brain is the voice in our ear when we make important decisions – but we're never aware of it. Uncovering the darkest corners of our minds and their impact on the choices we make.
10. Consciousness Explained – Daniel C. Dennett
A full-scale exploration of human consciousness that transforms current theories about conscious life-of people, animal, even robots.
11. Decoded – Phil P. Barden
Revealing what decision science can tell us about people's purchasing behaviour. Explaining how marketing can be improved through key factors including relevance, differentiation and credibility.
12. Neuro Design – Darren Bridger
Procter & Gamble, Coca-Cola, Tesco and Google use neuroscience to optimise their digital content. Learn the techniques they use to enhance customer engagement with your website and boost profitability.
13. The Buying Brain – A. K. Pradeep
An in-depth exploration of how cutting-edge neuroscience is impacting on how we make, buy, sell, and consume. How can this new knowledge enhance customers' lives.
14. Neuromarketing for Dummies – Stephen J. Genco, Andrew P. Pohlmann & Peter Steidl
An introduction to neuromarketing theory and how it is impacting research in advertising, in-store and online shopping, product and package design.