Persuasive Vs. Push Web Notifications
Reading Time:
4
minutes
Forbes has predicted that 2018 will be the year of artificial intelligence. The technological advances have allowed businesses and marketers to have access to great amount of information regarding online behaviour. They not only possess more personalised consumer information, allowing them to better tailor their offers and products to the needs of their audience, but online platforms can also keep track of the supply of products and sales cycles.
This means that there are new and innovative ways in which consumers can be nudged to make decisions. Two of those ways are persuasive and push notifications. This article aims to explain what they are and the important ways in which they differ.
What Are Push Web Notifications?
Push notifications are a way to facilitate immediate communication with your users. They allow engagement with your customers and provide information that they might find useful without spamming them with tiresomely long emails.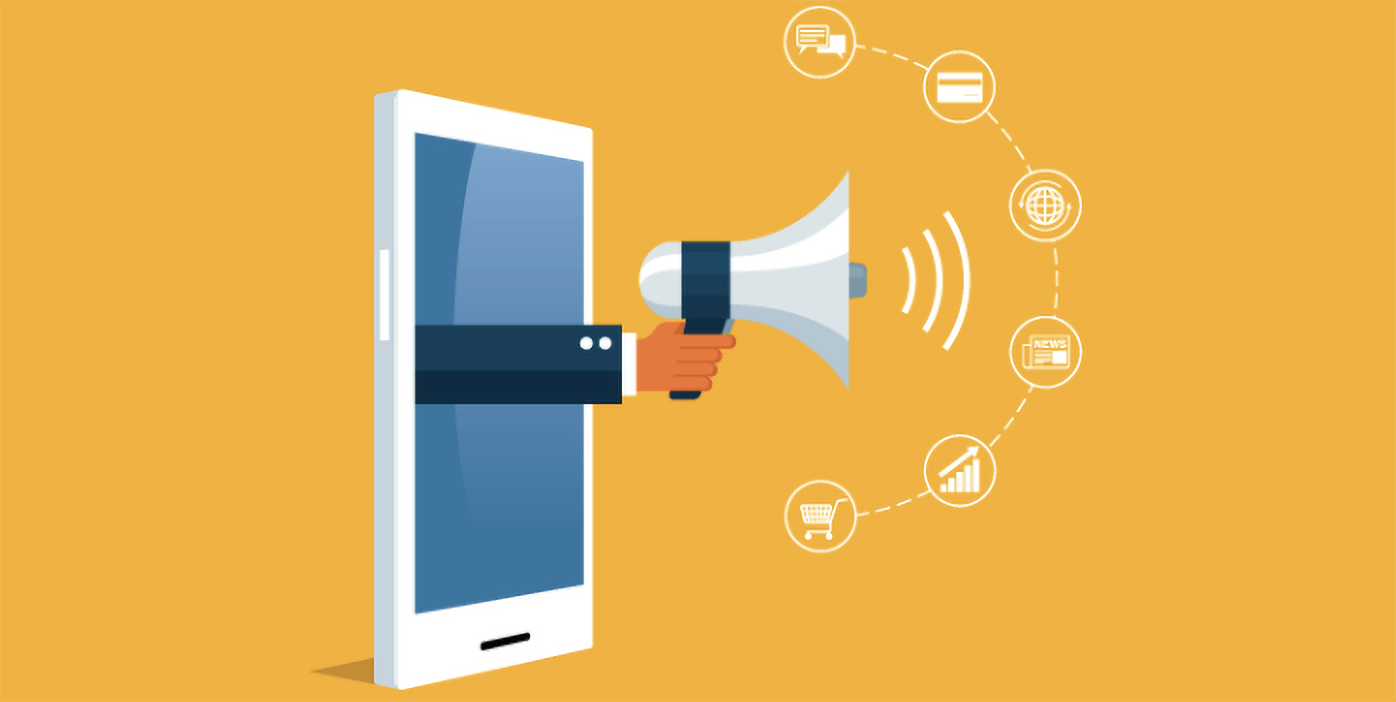 source: appinstitute.com
Push notifications function by popping on your users' screen and requiring them to take immediate action by interrupting their activity. Your users can click and interact with them.
They are a form of retargeting as the user does not need to be on your site in order to receive your web notifications. This means that they can be received without permission or a warning. The service works on both computers and smartphones.
Push web notifications usually follow certain requirements such as a word limit and are less wordy than emails or SMS. One of the advantages of push web notifications is that they are often free of charge. Nonetheless, it is important that users are only provided with useful information or they might be prompted to unsubscribe or ignore future communications.
Benefits of Push Notifications:
Increase revenue and generate leads
Engage more frequently with your audience
Reach your users directly
What Are Persuasive Notifications?
Persuasive notifications are similar to push notifications in that they are a way of communicating with a user, except rather than simply providing information, they often urge the user to action. For example, they might use a low stock notification to prompt the user to buy the product they are viewing.
Unlike push notifications, persuasive notifications pop up only when the user is already on your website. They do not require their permission in order to appear. Persuasive notifications use live data from your platform to inform about products, thereby urging quick action and increasing your revenue.
For example, by highlighting how many people are currently viewing a certain product a sense of "urgency" is created, and customers feel compelled to buy the product before it goes out of stock. Another common psychological principle used is that of "scarcity". A persuasive notification using the scarcity principle might say, for example, "there are only two copies of this book left". Again, subtly prompting your customers to take quicker action.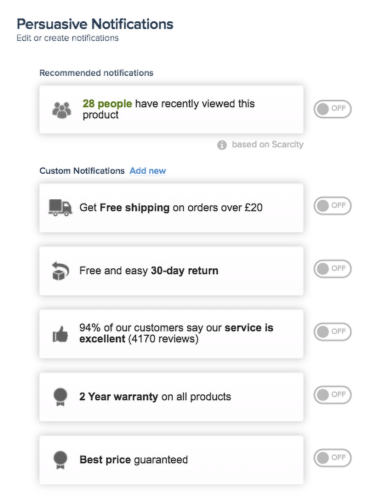 source: convertize.com
Benefits of Persuasive Notifications
Speed up the purchasing cycle
Maximise engagement
Boost conversions
Persuasive Notifications In Action
John feels he is burning out at work lately and is secretly dreaming of going on holiday. He spends his free time browsing the pages of travel websites, and wondering whether he can afford it.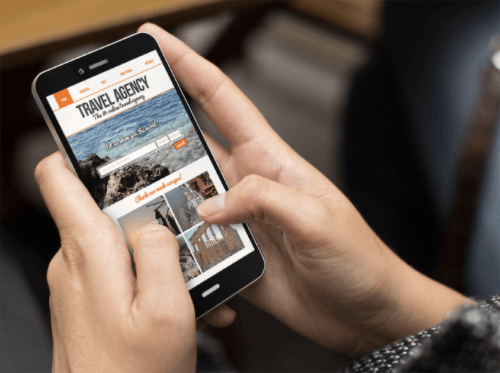 source:adweek.com
Once his favourite travel website starts using persuasive notifications, everything changes. John logs in, and before he even clicks on the the Maldives (his favourite destination), a persuasive notification pops up telling him there's a limited time offer of 25% off all deals! – highlighting urgency.
This catches John's interest, so he clicks. Another popup tells him 44 other users are currently looking at the same hotel – highlighting popularity – and making him more interested. If they could take a holiday, why couldn't he?? Then, one final popup states that there are only 3 spaces left in his chosen hotel – highlighting scarcity. He books, feeling that he couldn't take the risk of missing out.
Thanks to the persuasive notifications used by booking.com John had the best holiday of his life, one that he will always remember.
What Powers Persuasive Notifications?
In order to use the persuasive notifications feature, you insert a special piece of code into your notification message. This code is provided to you by the platform that you are using. At Convertize we insert a small snippet of code into your webpage and our platform automatically replaces the code with the dynamic value supplied. You can find out more about the technical aspects in our persuasive notifications workspace.