12 Shopify Apps To Increase Your Conversion Rate
Reading Time:
10
minutes
Shopify offers its store-owners a selection of over 2000 apps to boost their performance. Each of these apps claims to improve e-commerce sales and help businesses to grow. But how do you know which of them will work for you? Here, we list the 12 apps most likely to increase your Shopify Conversion Rate. 
12 Apps Shopify To Increase Your Conversion Rate
When our developers were building Nudgify for Shopify, we scoured the App Store looking for popular solutions and hidden gems. Most of the Shopify conversion rate apps could be grouped into a few simple categories….
Pop-ups (including exit intent and other triggers)
Email Marketing (including capture and campaign management)
Landing Page builders 
Multi-Platform Apps (including social media integration) 
Customer Loyalty Apps 
Trust and Security Apps 
Nudgify doesn't fit into any one of these categories; that's why it is listed as a bonus #13. However, together with any of the other apps in our list, it is almost guaranteed to increase conversion rates on Shopify.
Pop-Ups/Email Marketing – $0-500/month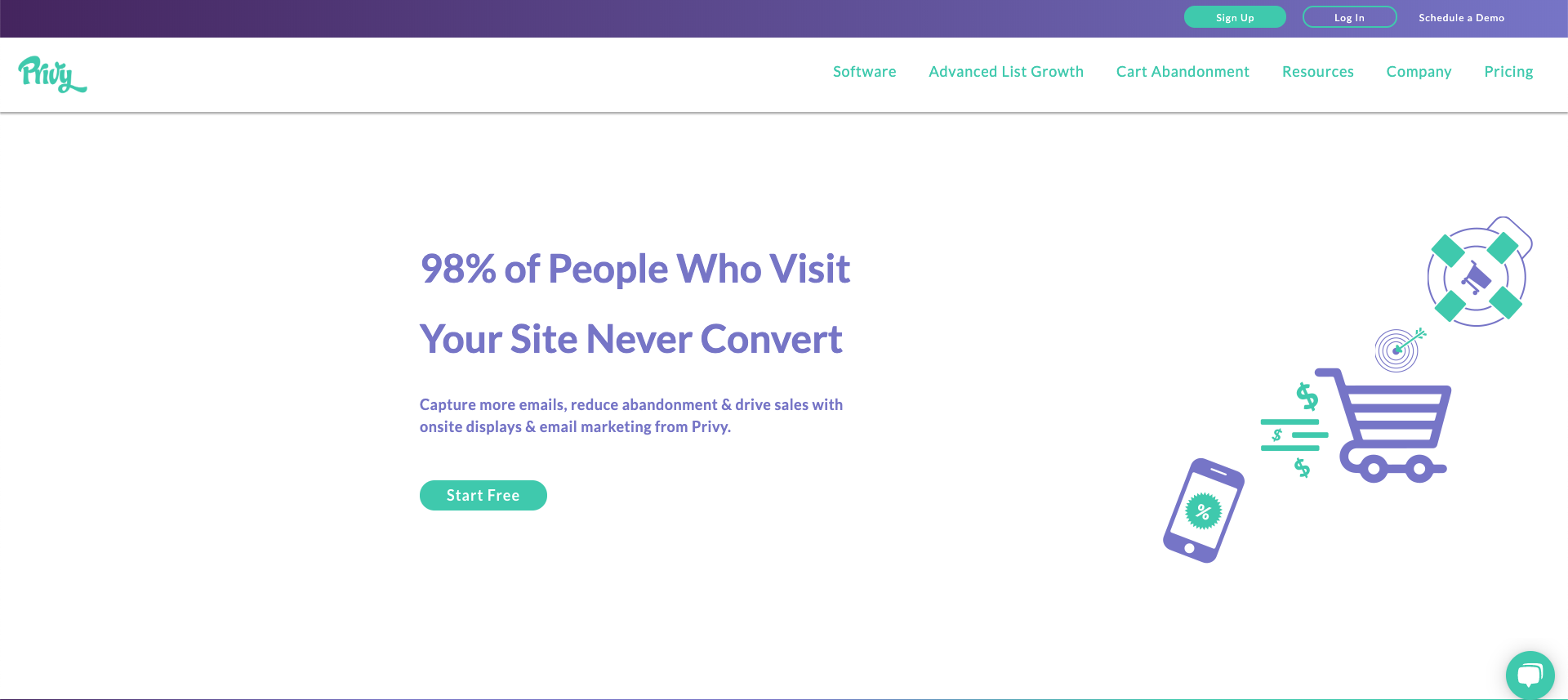 How Will Privy Increase My Shopify Conversion Rate?
Privy is a comprehensive system that includes exit-intent pop-ups, remarketing and retargeting, and email campaigns. It is the #1 rated app in the Shopify app store and is used by over 300,00 small businesses.
Pros – Exit pop-ups and emails can be customised with a drag-and-drop design interface, and individual triggers can be set for each message.  That gives you a lot of control over your conversion rate tools.
Cons – As your email list grows, or your Shopify site expands, you will have to upgrade to more expensive plans. The 'Growth Plan' (including testing and analytics) costs over $299/month.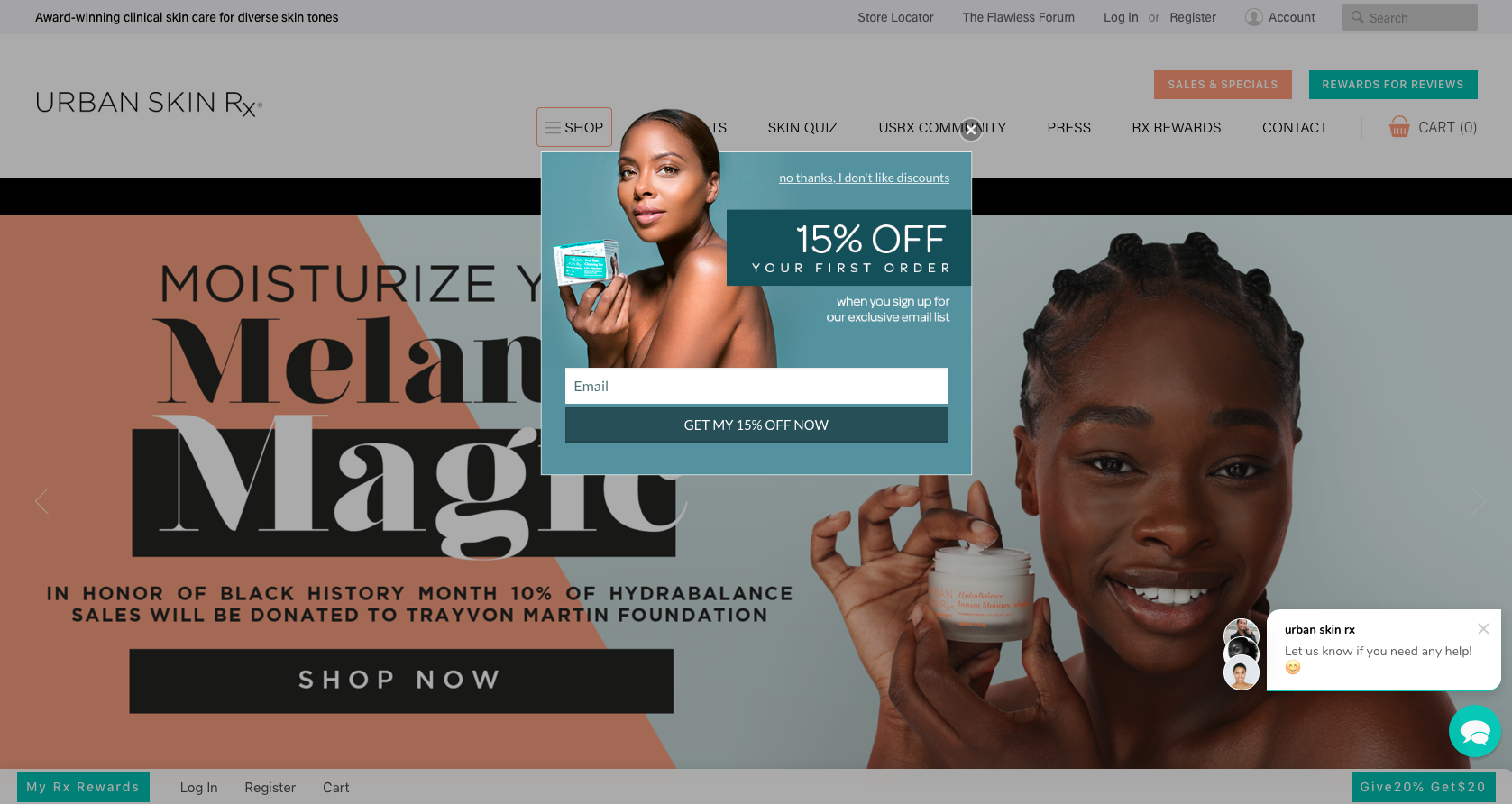 Customer Loyalty App – $0-50/month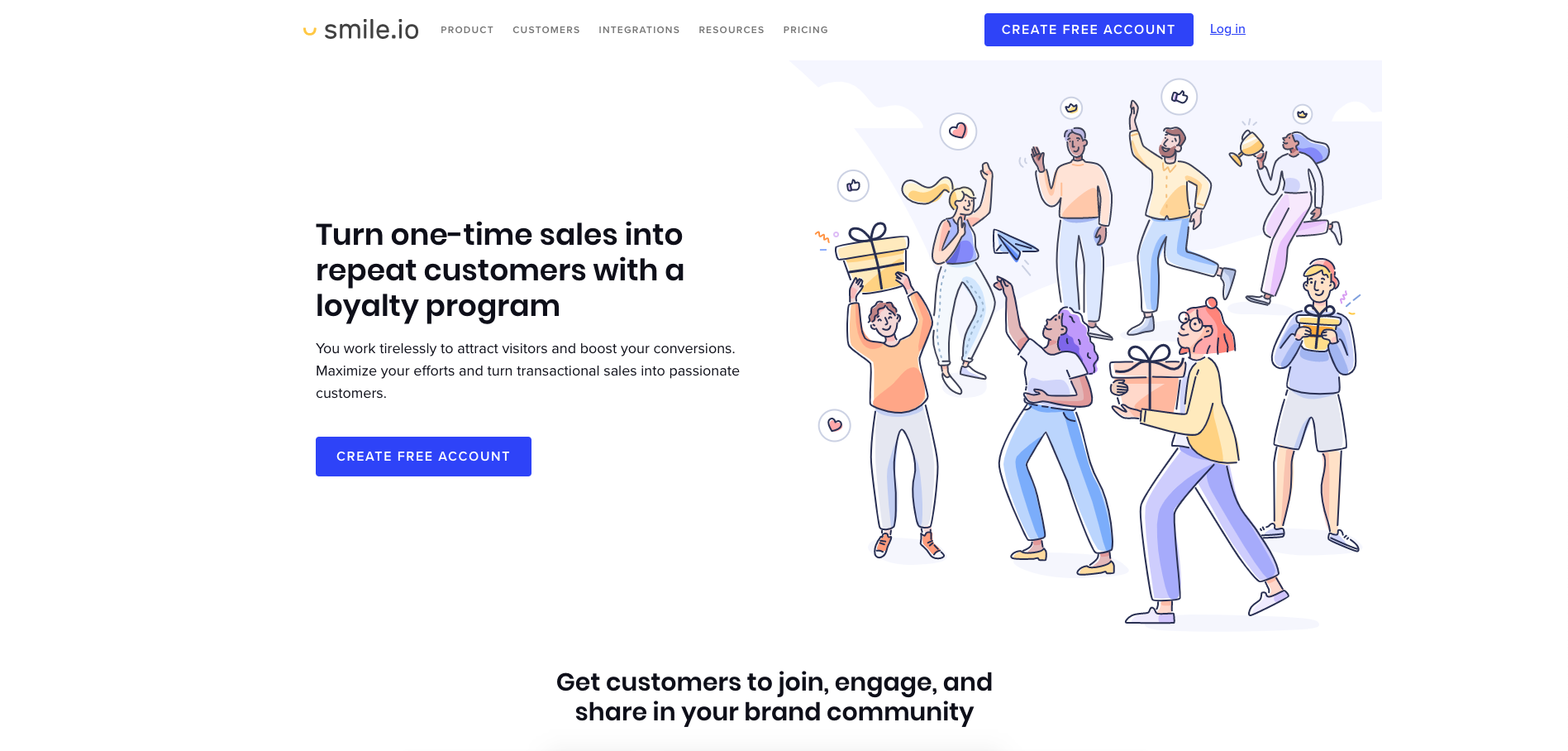 How Will Smile Increase My Shopify Conversion Rate? 
Smile creates rewards and loyalty schemes that are tailored to your industry, size and business model. It then allows you to customise pop-ups and emails to communicate with users.
Pros – Smile is designed to establish a 'Brand Community.' It has some impressive statistics for improving customer loyalty.
Cons – The app is an all-or-nothing solution; there is no way to apply it selectively. There is also the risk that your customers will object to being placed in a game scenario.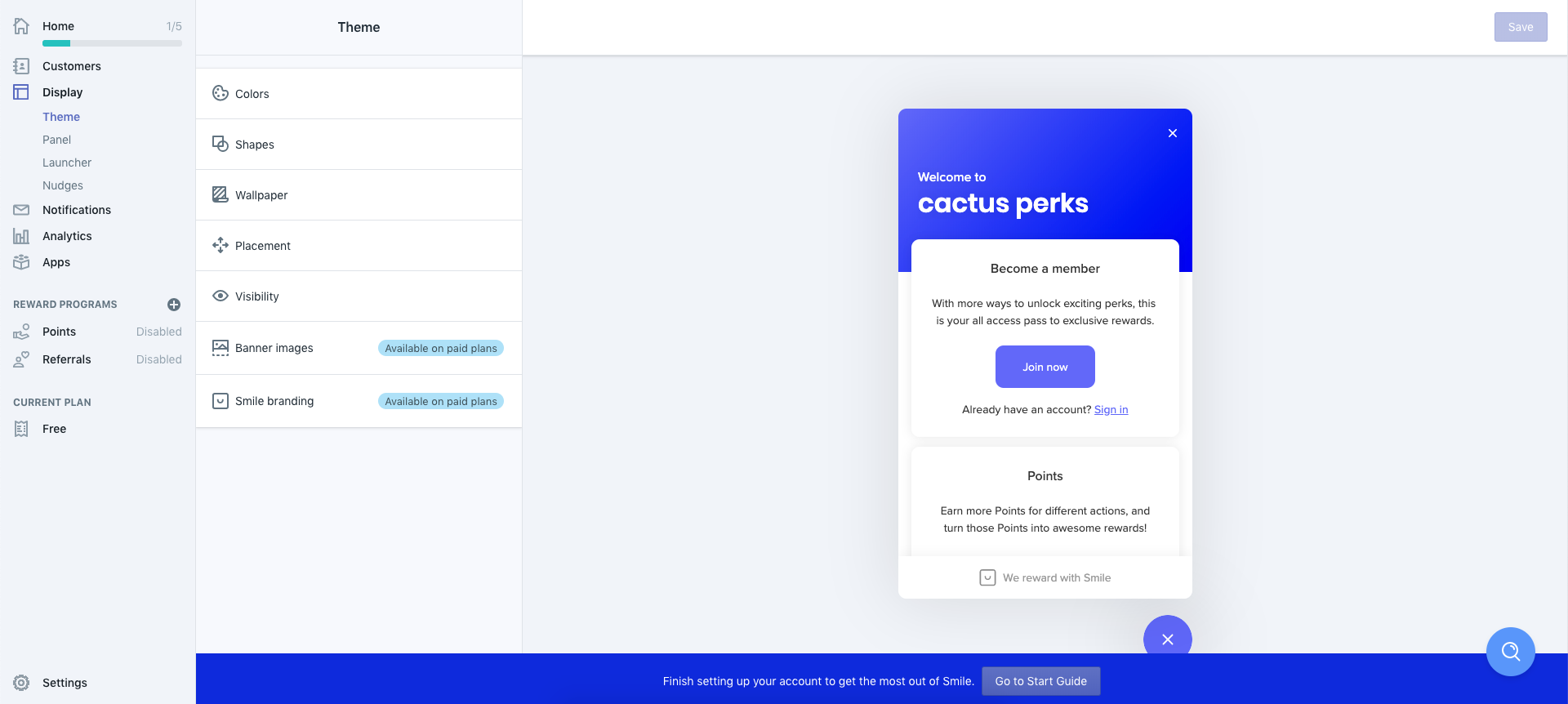 Landing Page Builder – $39-149/Month

How Will Shogun Increase My Shopify Conversion Rate?
Shogun is the most popular landing page builder on Shopify. With a simple design interface anyone can create high-converting landing pages for their Shopify store. Because of the variety and the number of templates available, Shogun is the most popular page-builder in the App Store. 
Pros – A huge variety of templates and a ludicrously simple drag-and-drop builder.
Cons – If you're just starting out in eCommerce, the pricing (especially for premium plans) will put a noticeable dent in your profits.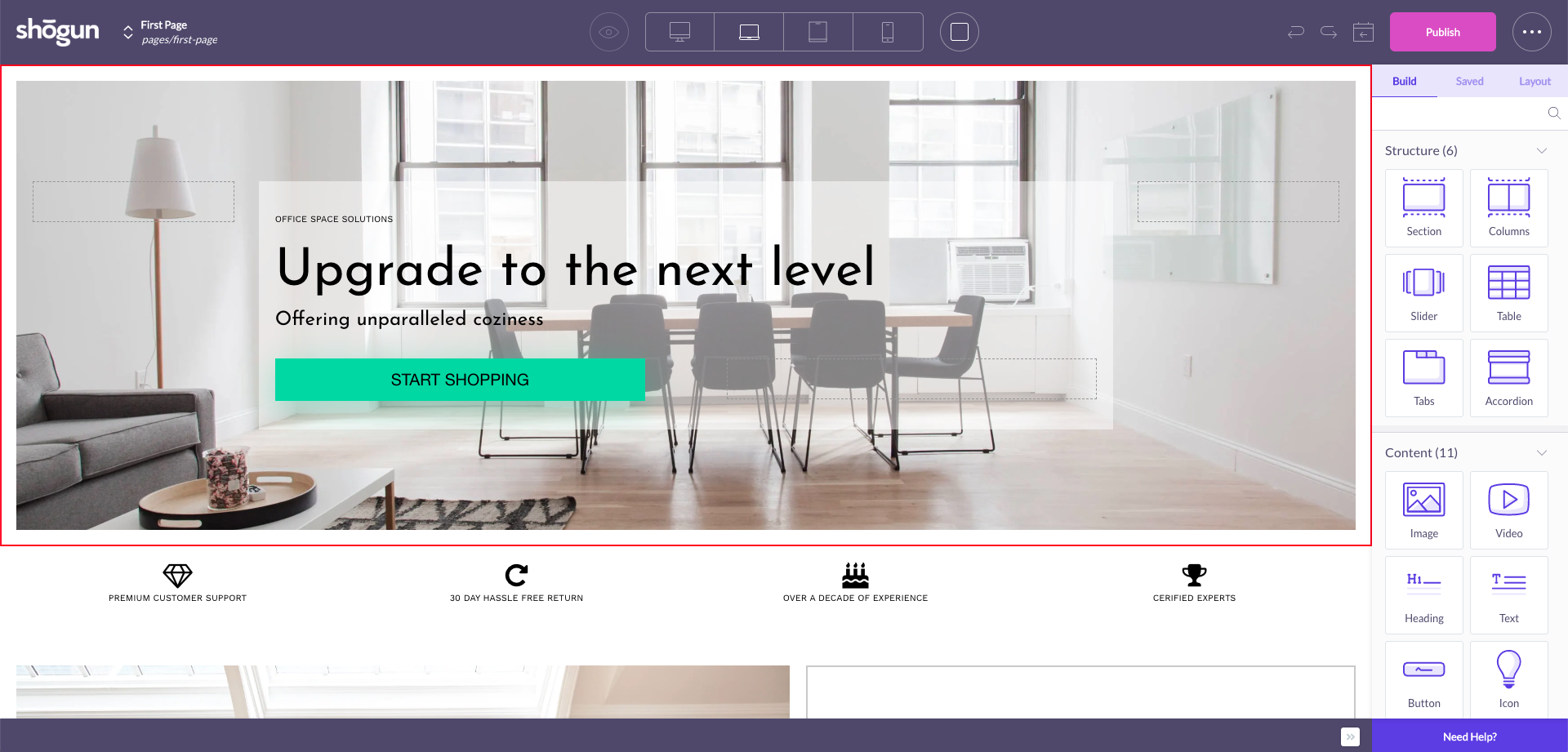 Pop-Ups – $0-199/month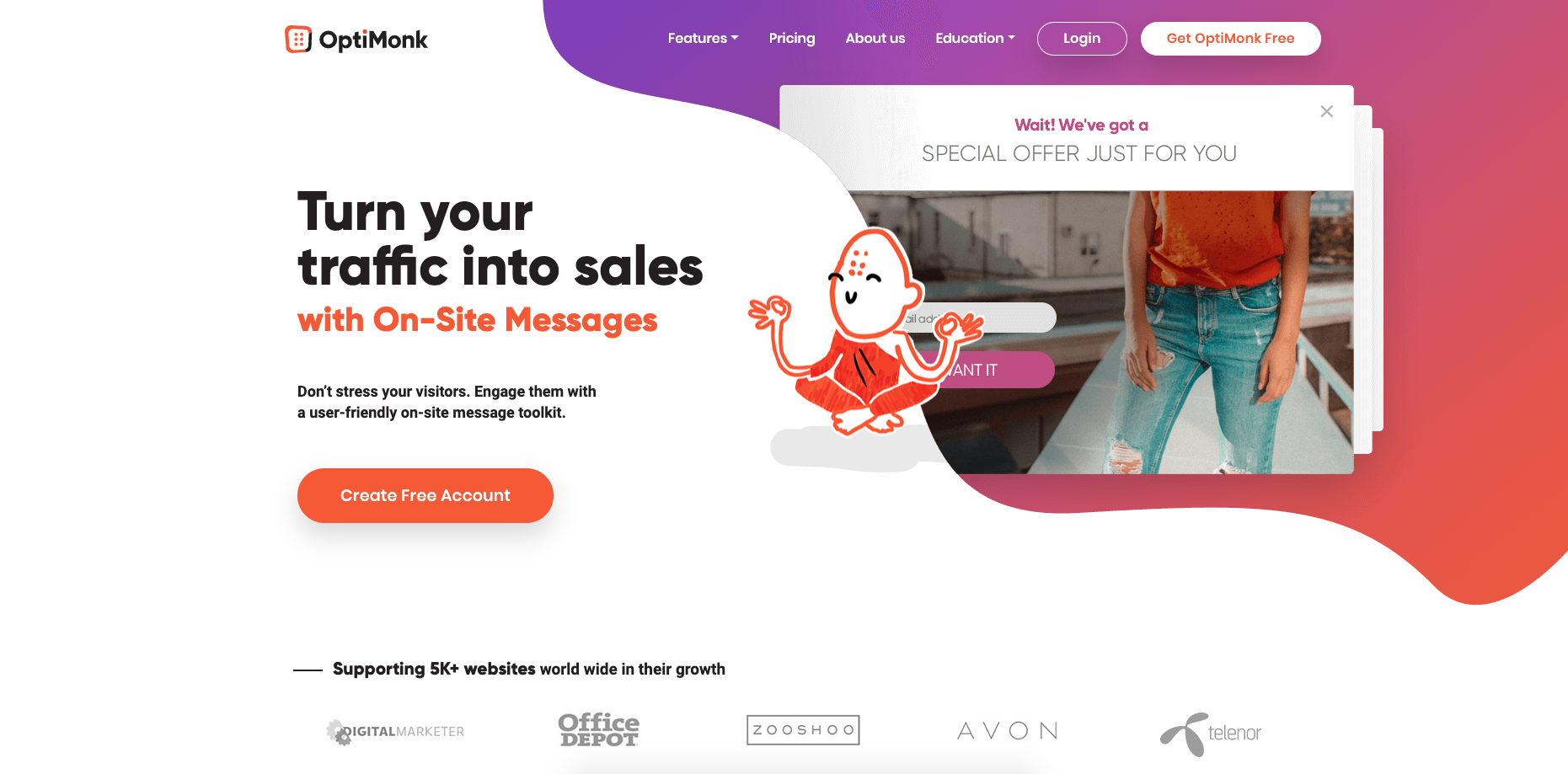 How Will Optimonk Increase My Shopify Conversion Rate?
Optimonk provides templates for four different kinds of on-page messages: pop-ups, nano-bars, sidebars and full-screen messages. These can be used to offer discounts, encourage social sharing or capture emails. 
Pros –The app offers a huge number of stylish templates for on-site messages. The pop-ups are clean and stylish, and can be customised very easily.
Cons – There are cheaper and more flexible apps that provide pop-ups and sidebars.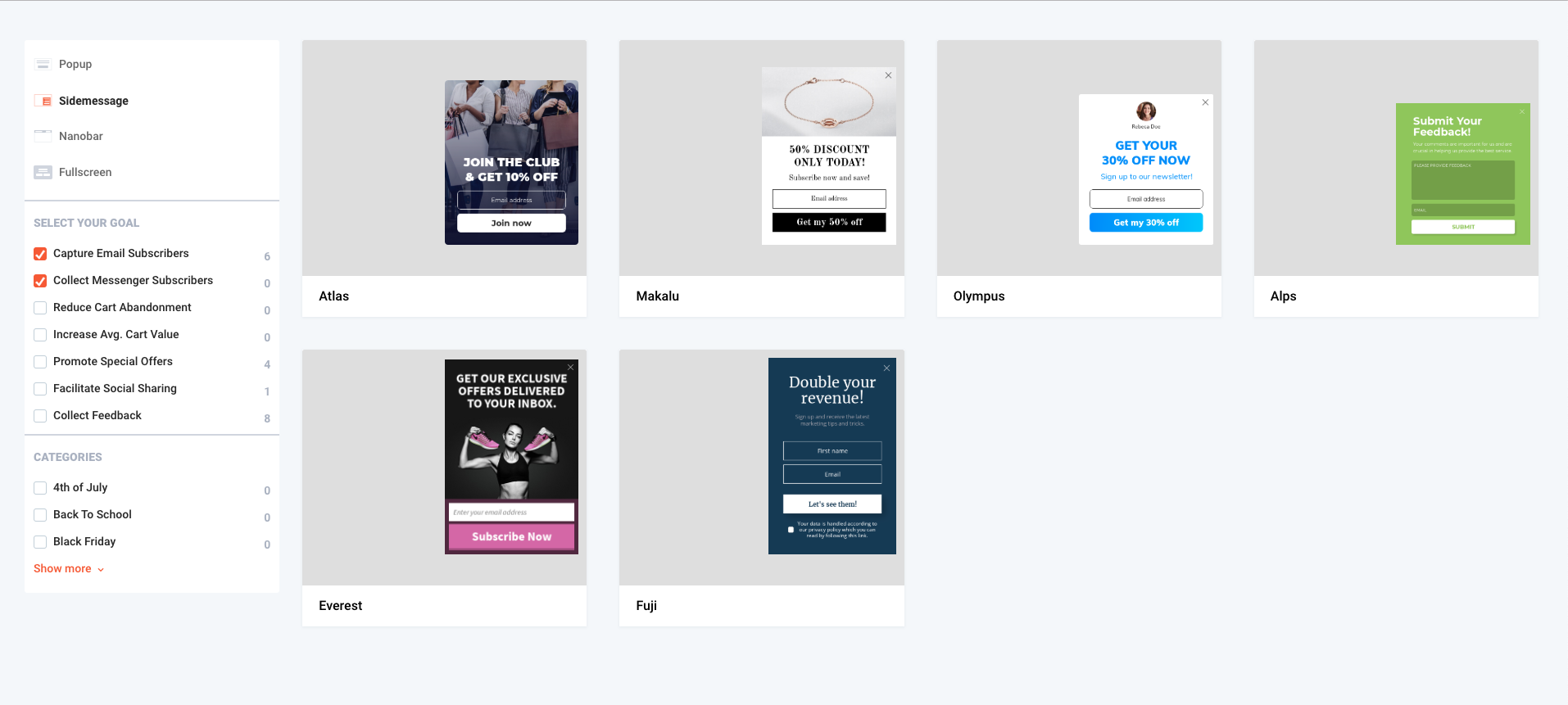 Social Proof App – $10-50/month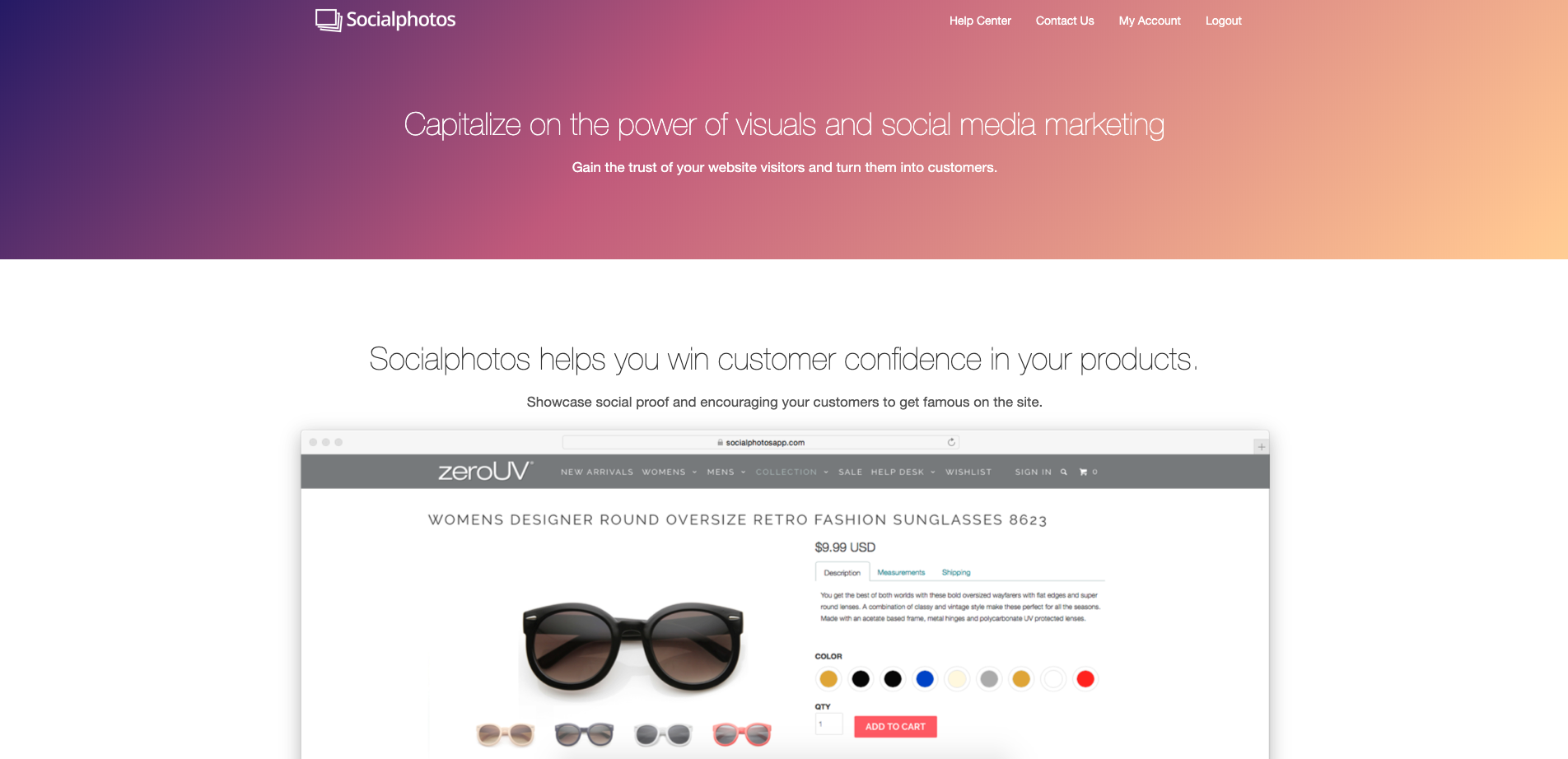 How Will Social Photos Increase My Shopify Conversion Rate?
Social Photos allows you to collect images from Social Media platforms and apply them to your Shopify store in curated galleries. It even prompts your customers to share their photos with your app. In theory, this will give you a catalogue of product images with a bucket-load of Social Proof included.
Pros – Social Media is a powerful resource for business, and customer-generated content is always the most persuasive kind.
Cons – Customer photos are likely to be less professional than your own pictures and you have no way to make sure customers post them.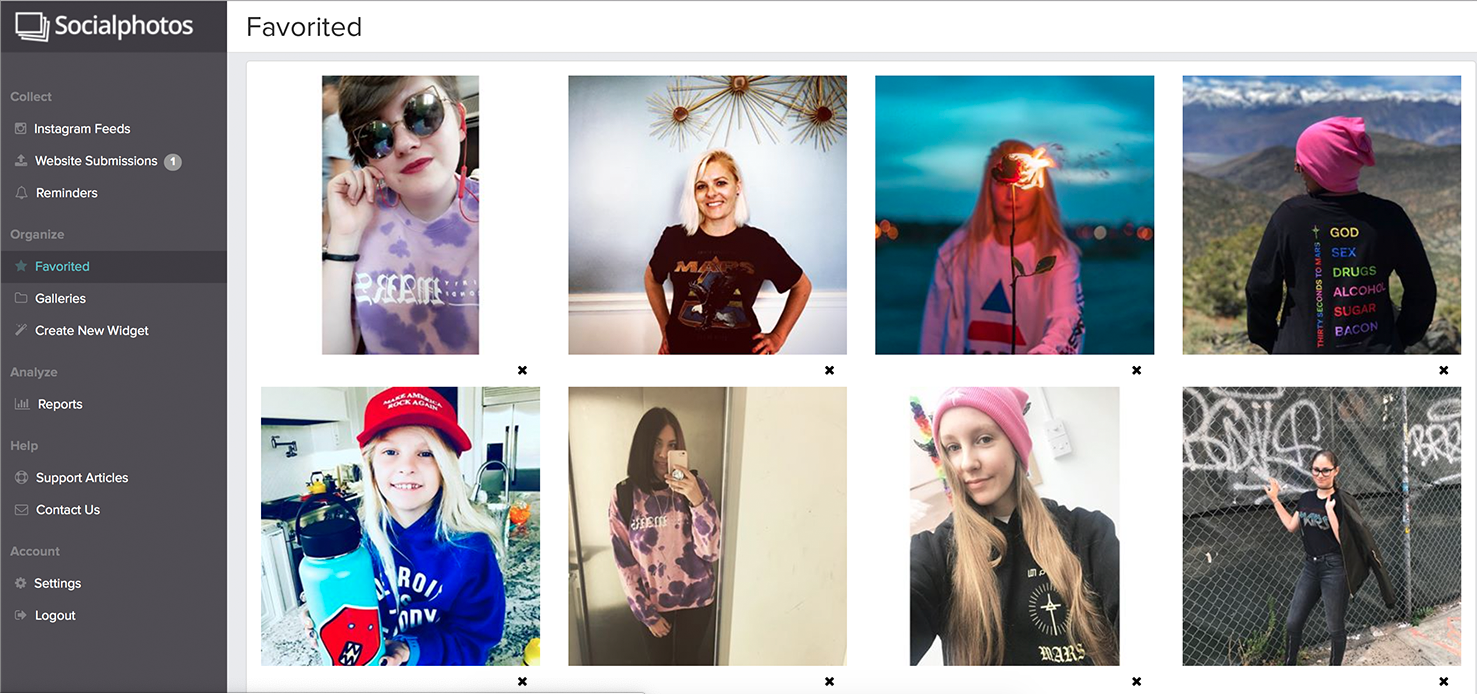 Pop-ups – $49/month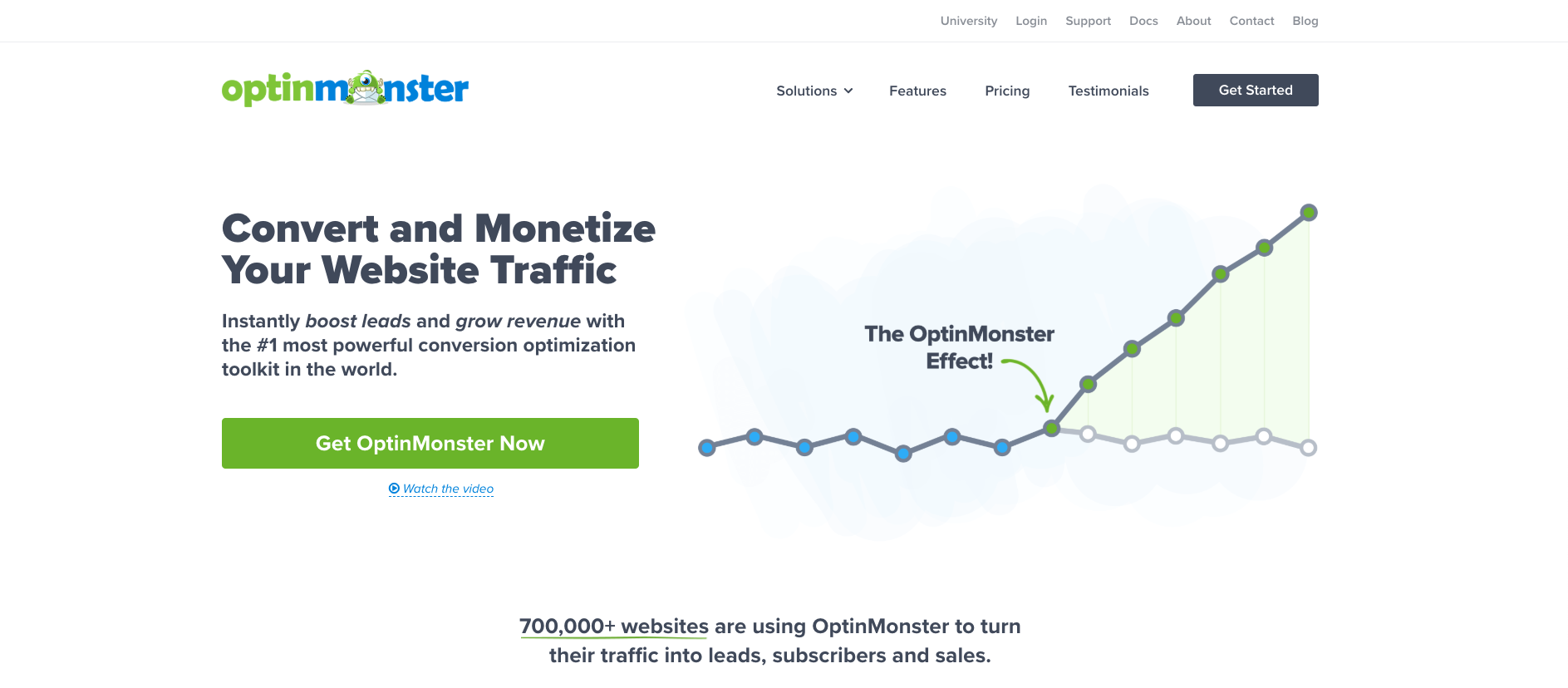 How Will OptinMonster Increase My Shopify Conversion Rate?
OptinMonster is an all-round customer messaging builder, similar to Optimonk. It has a huge range of behaviour, targeting and analytics settings that can be used to optimise your messages. This, combined with a flexible builder, has made it one of the most popular apps in the App Store.
Pros – The messages can be targeted to particular triggers and will respond to your users' behaviour. That means you can be more subtle and precise.
Cons – A number of the messages are less visually appealing than Optimonk's and the statistical reports rely on Google Analytics.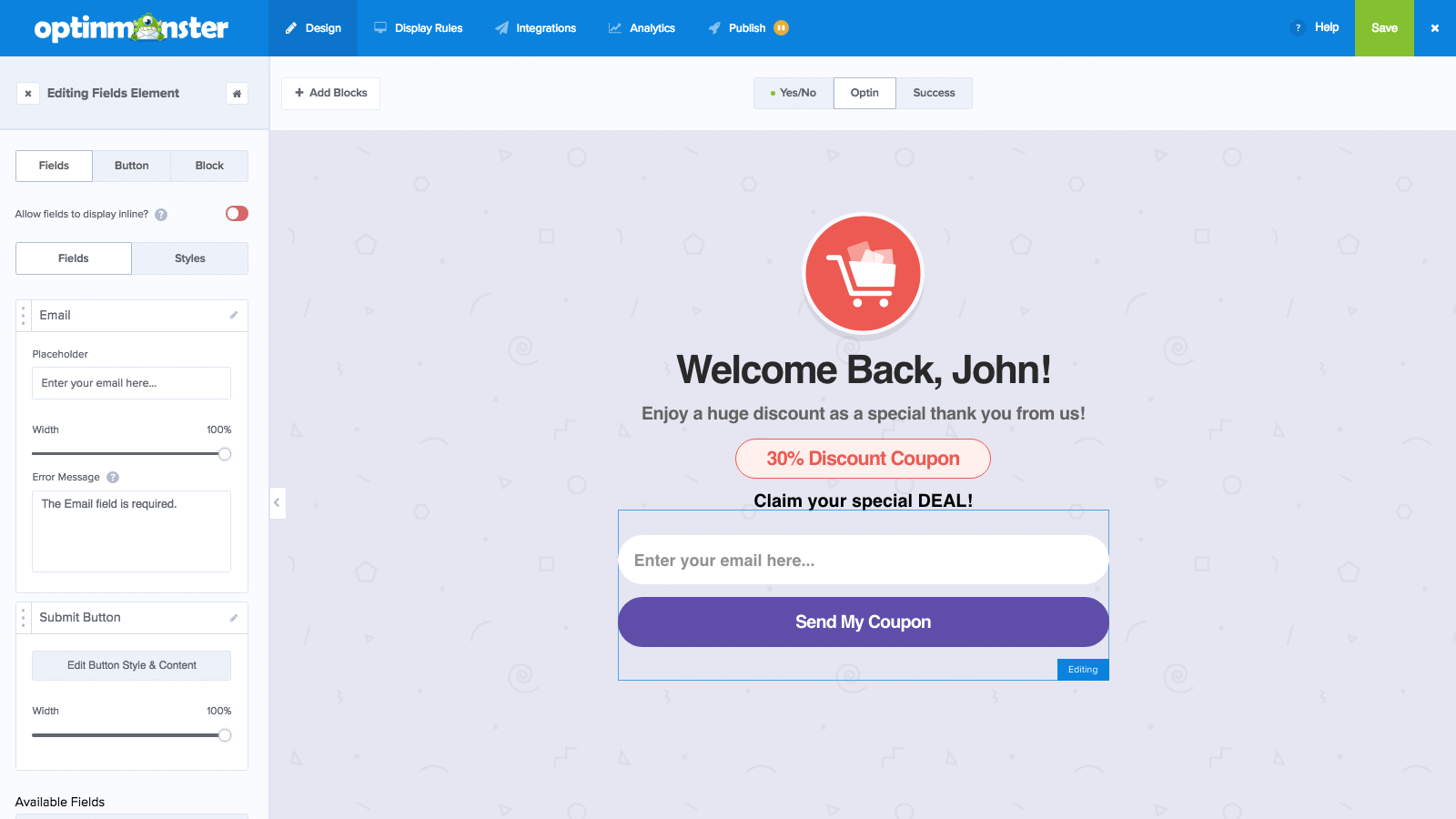 Social Proof App  – $0-Premium/Month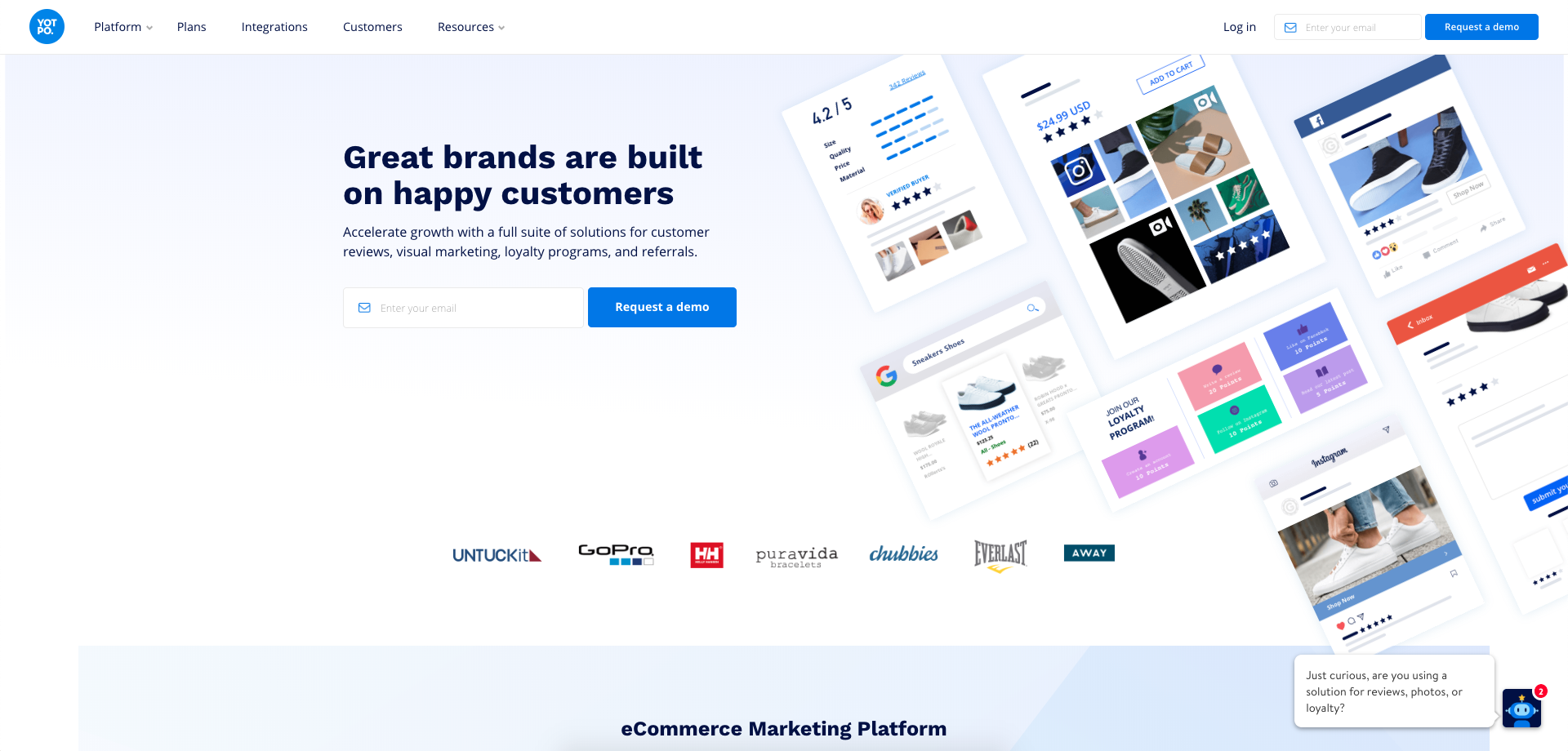 How Will Yotpo Increase My Shopify Conversion Rate
Yotpo allows you to gather, moderate and display responses from your customers. You can integrate these with a range of other platforms and even incorporate reviews into your search engine display. 
Pros – The customer review app offers an attractive way to display customer reviews in boxes on your Shopify page. The same displays can be incorporated into pop-ups and emails. The integrations make it easier to gather and share reviews between your different platforms.
Cons – Heavily moderated formats reduce the impact of genuine reviews and Social Proof. In general, fewer more specific reviews are more effective.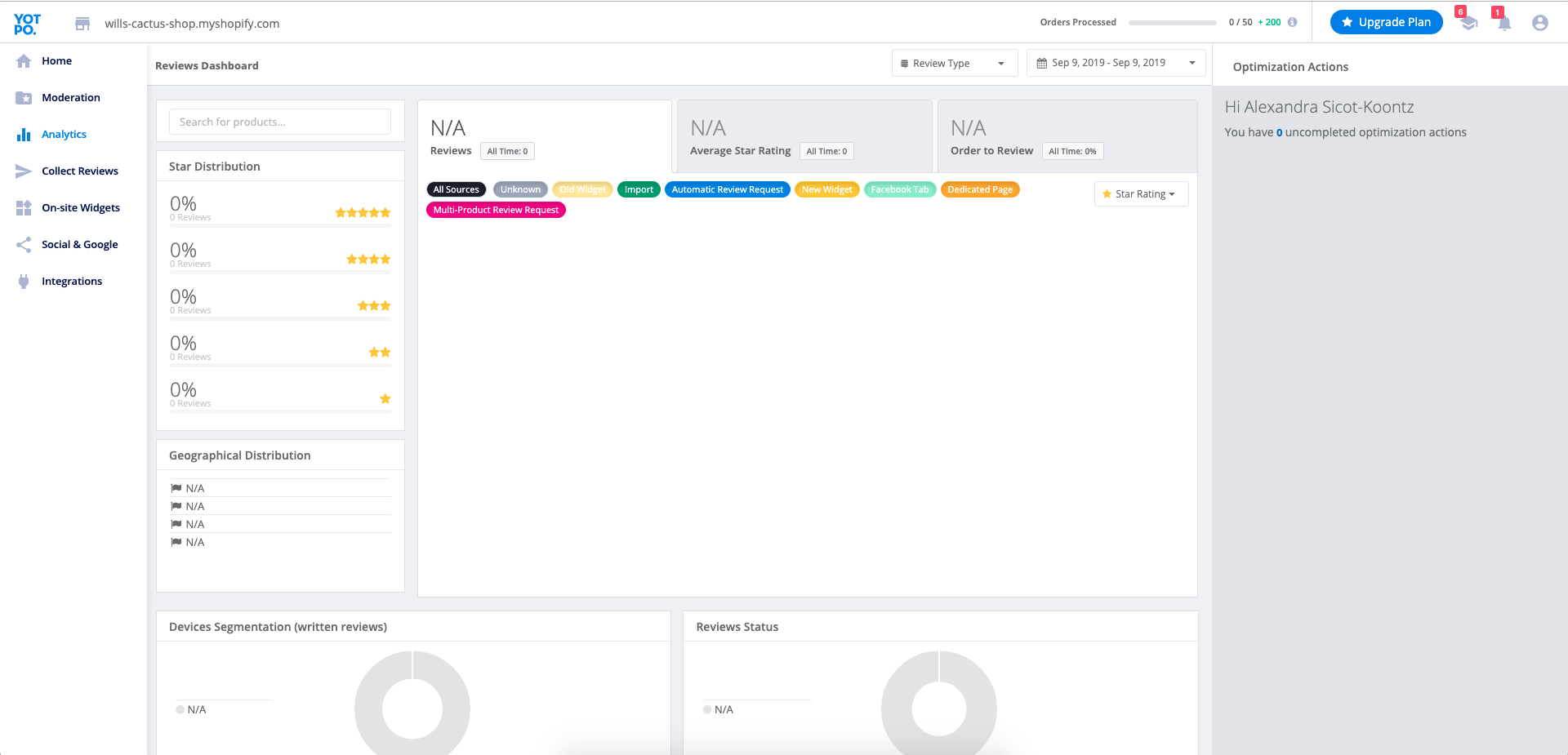 Customer Loyalty App – $0-249/month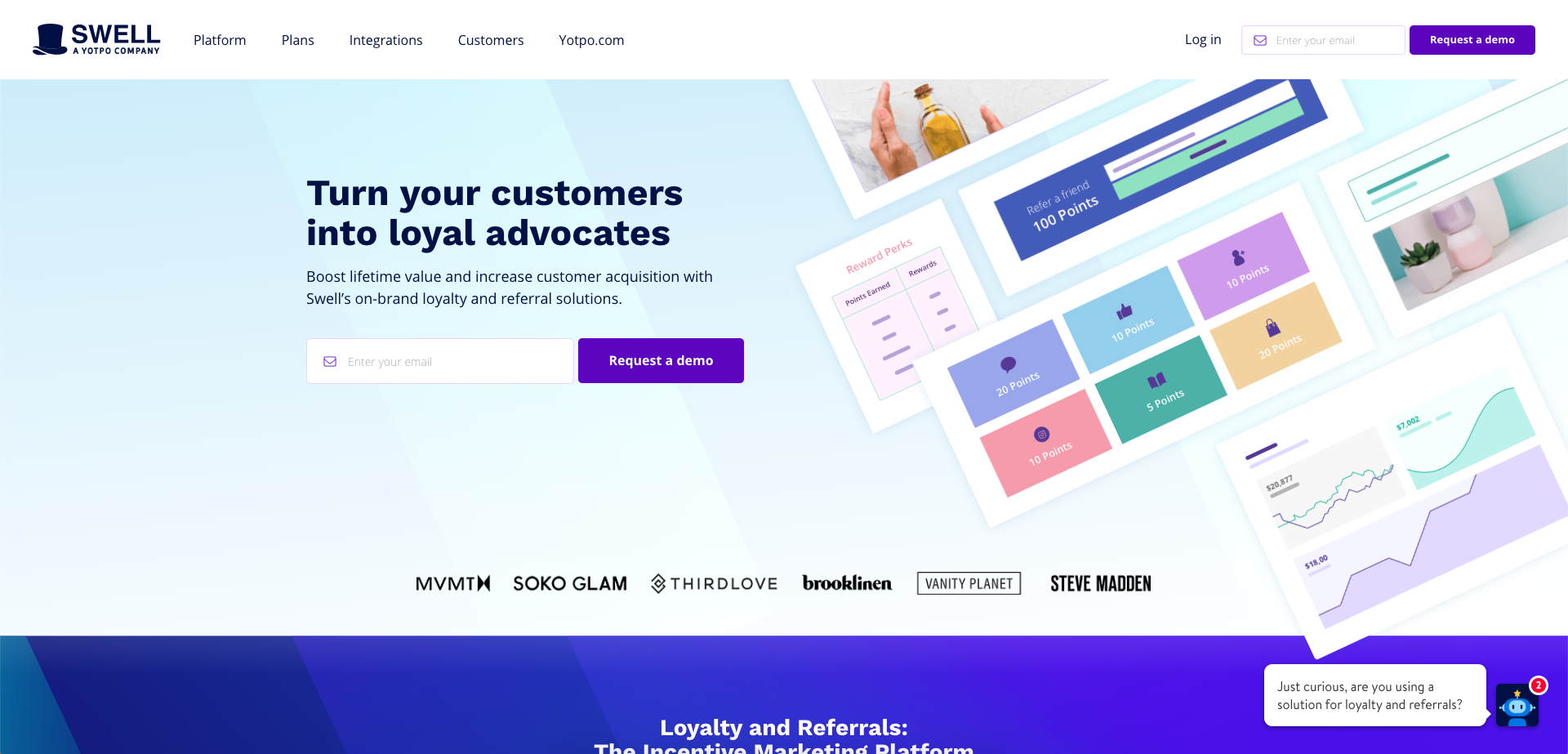 How Will Swell Improve My Shopify Conversion Rate?
Swelll allows you to incentivise particular behaviours within your website. By attaching points rewards to referrals, social shares and other interactions, you engage your customers and encourage them to become active users.
Pros – Some of Shopify's largest stores use Swell, partly due to its excellent customisation options. It can even be integrated with an email marketing system like Klaviyo.
Cons – This is an expensive option for a form of marketing that might not always be appropriate.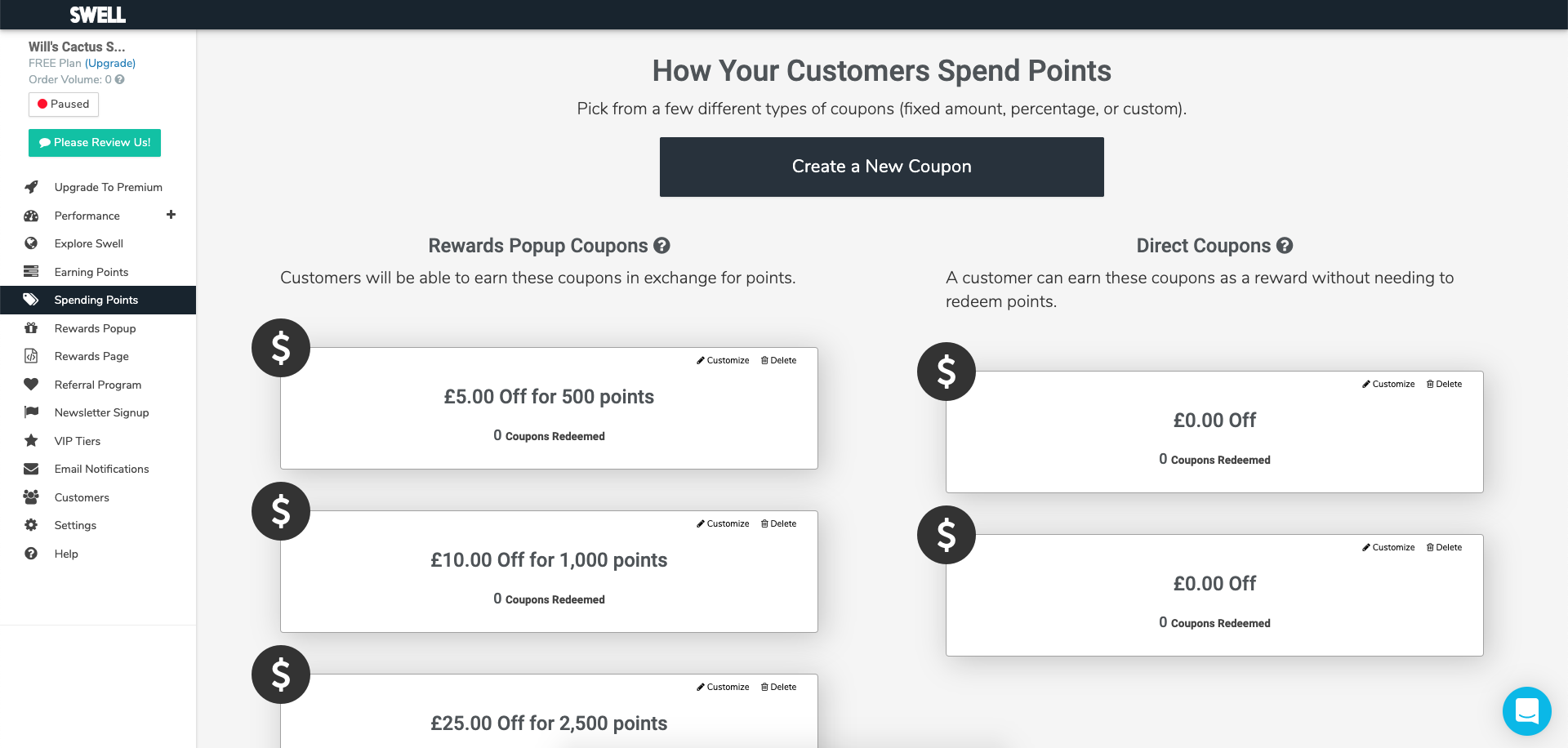 Multi-Platform App – $0-99.99/month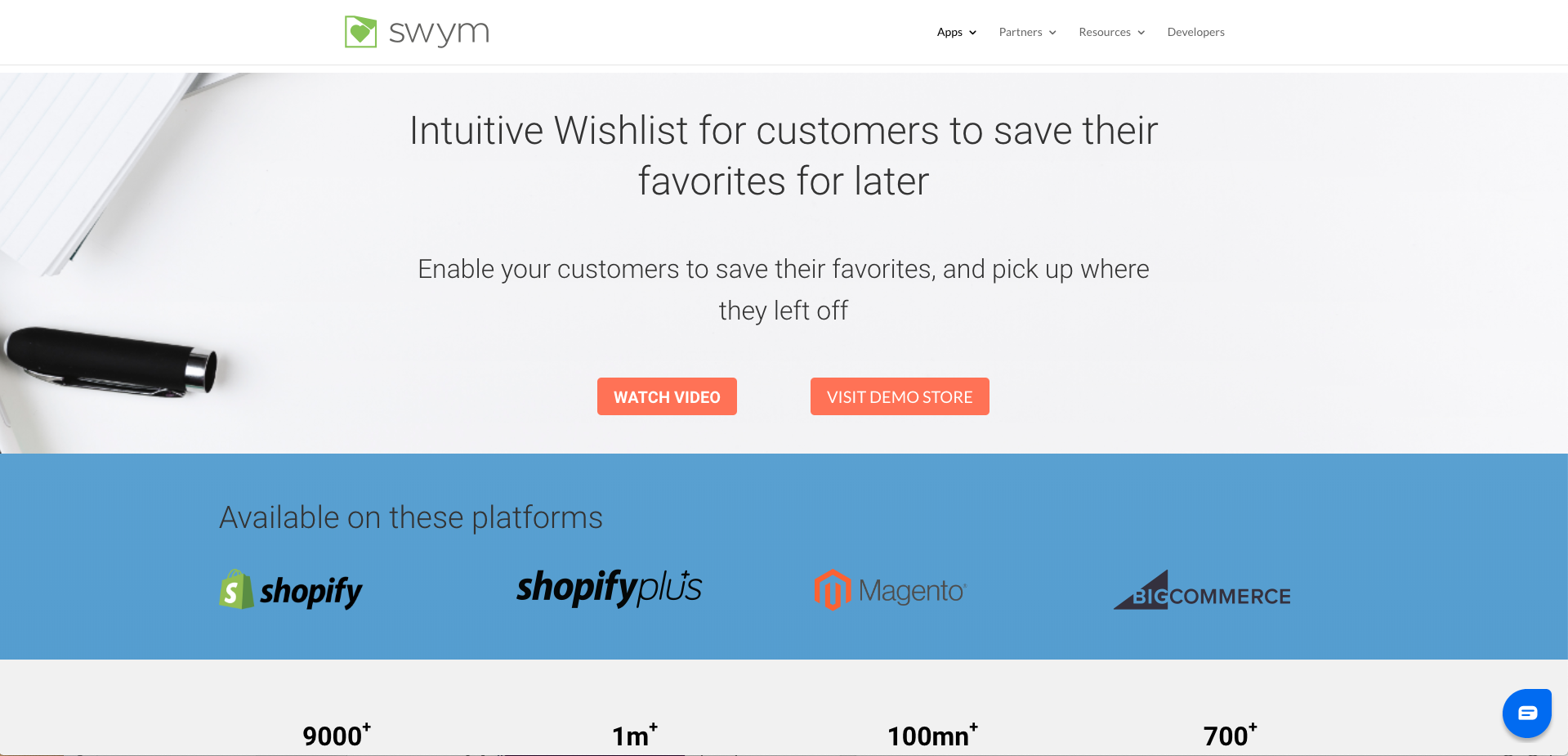 How Will Wishlist Increase My Shopify Conversion Rate?
Wishlist adds a secondary CTA to every product page on your site. That means your customers can save a favourite item and return to it later. Having a soft-conversion alternative to the "Buy" button is a great way to increase conversions. 
Pros – The app saves a customer's favourite products and collects them into a list. This list is carried across multiple platforms – without the customer having to log in. Your customers can even share their lists with friends or families, providing free marketing for your Shopify store.
Cons – Whilst this is one of the cheapest of Shopify's paid apps, it is not likely to have a large impact on your Conversion Rate.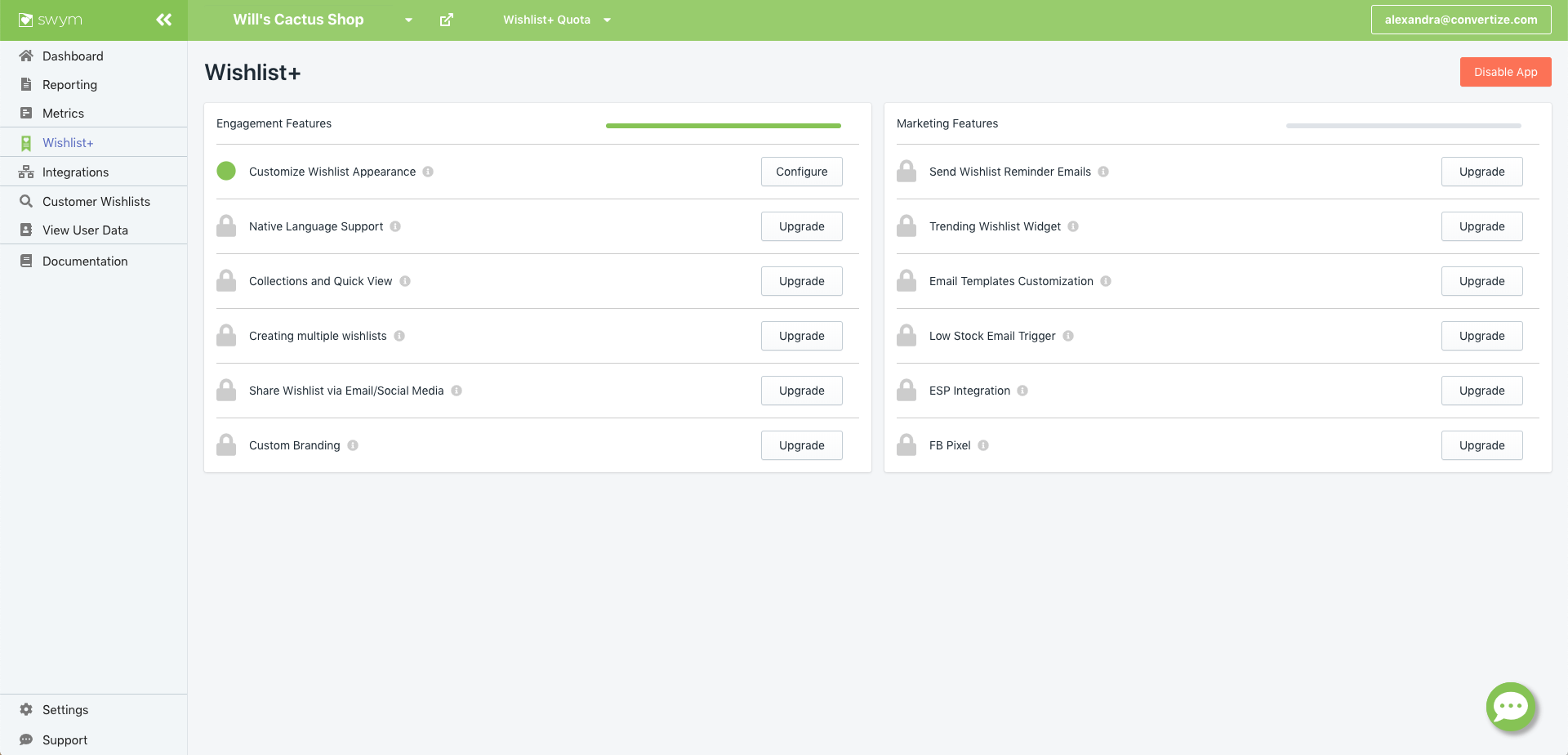 Pop-ups/Social Proof App – $6.99/month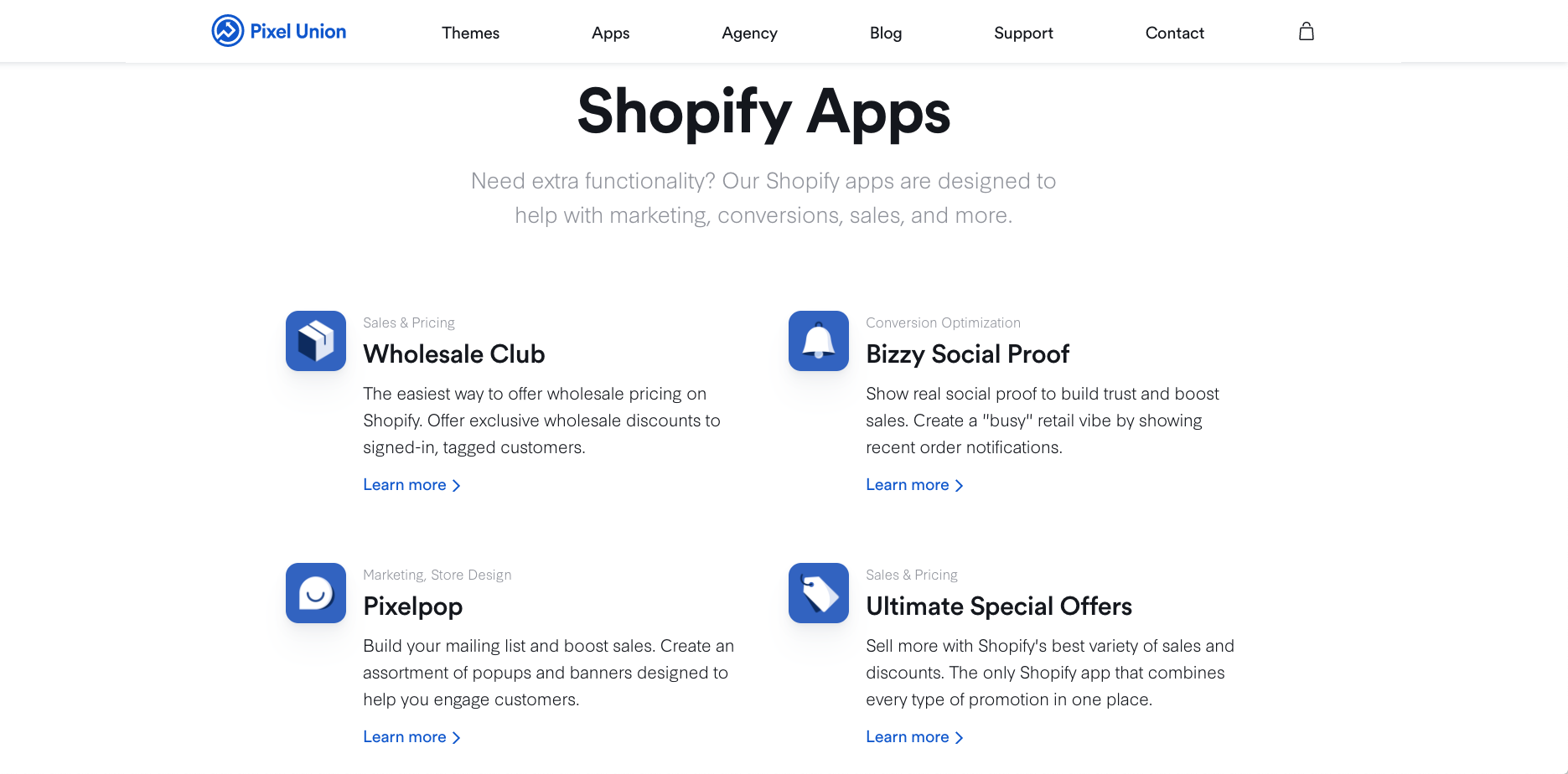 How Will Bizzy Social Proof Increase My Shopify Conversion Rate?
Bizzy Social Proof, an app developed by Pixel Union (better known for their Shopify themes), displays recent order information to give your store a more lively feel. By highlighting the popularity of your products and the activity within your store, you can increase your conversion rate automatically. 
Pros – Like Wishlist Plus, this is a pleasingly simple app. It provides information about recent sales to potential customers. It is probably the easiest and quickest way to take advantage of Social Proof.
Cons – Your choice of notifications is limited and, whilst it might be perfect for some Shopify stores, this app is certainly not suited to all of them. Your customers may get tired of seeing the same kind of message.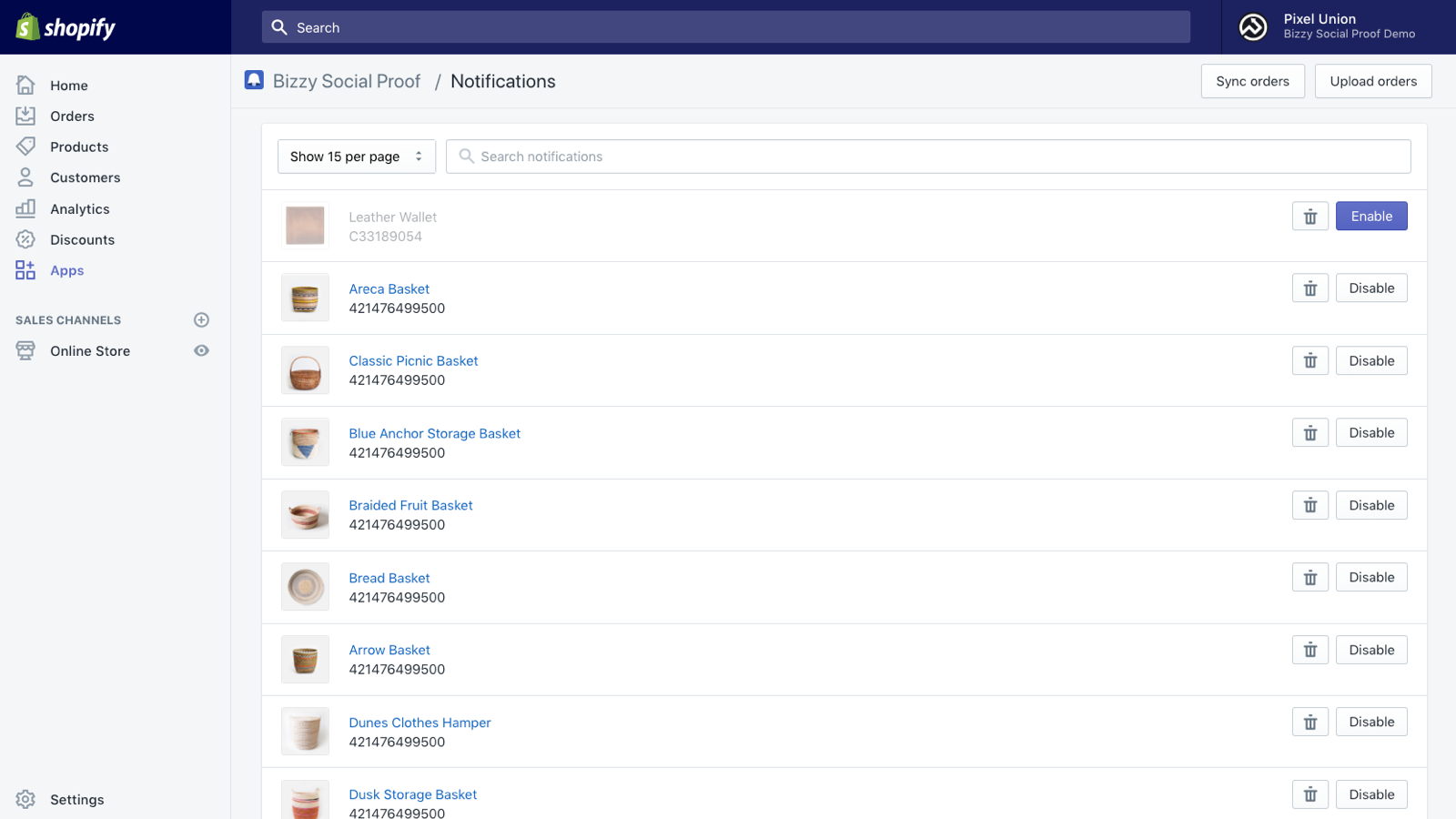 Email Marketing – $20/month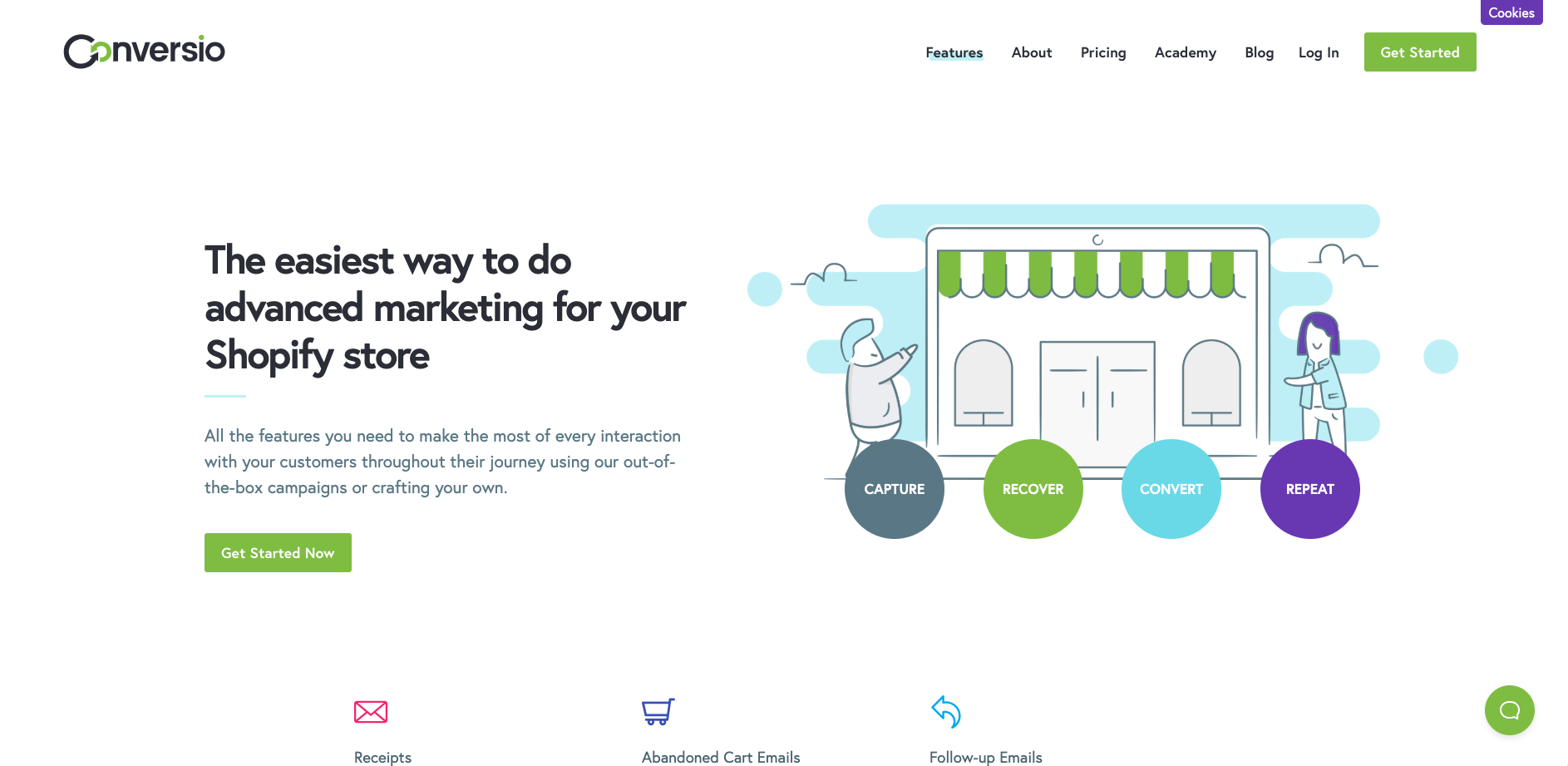 How Will Conversio Increase My Shopify Conversion Rate?
Whilst Conversio presents itself as an all-in-one conversion rate app, it is exclusively devoted to email communications. However, by creating abandoned cart emails, receipts, newsletters and follow-ups, you can stay continue the sales process well after a customer has left your site. 
Pros – In the same category as OptinMonster and Optimonk, this is an all-round marketing tool. Conversio manages your follow-up, cart abandonment, and newsletter mailing in one place.
Cons – The pricing structure is very complex, based on levels of service and the number of customers you reach. When your free trial period ends you will be automatically billed unless you unsubscribe manually.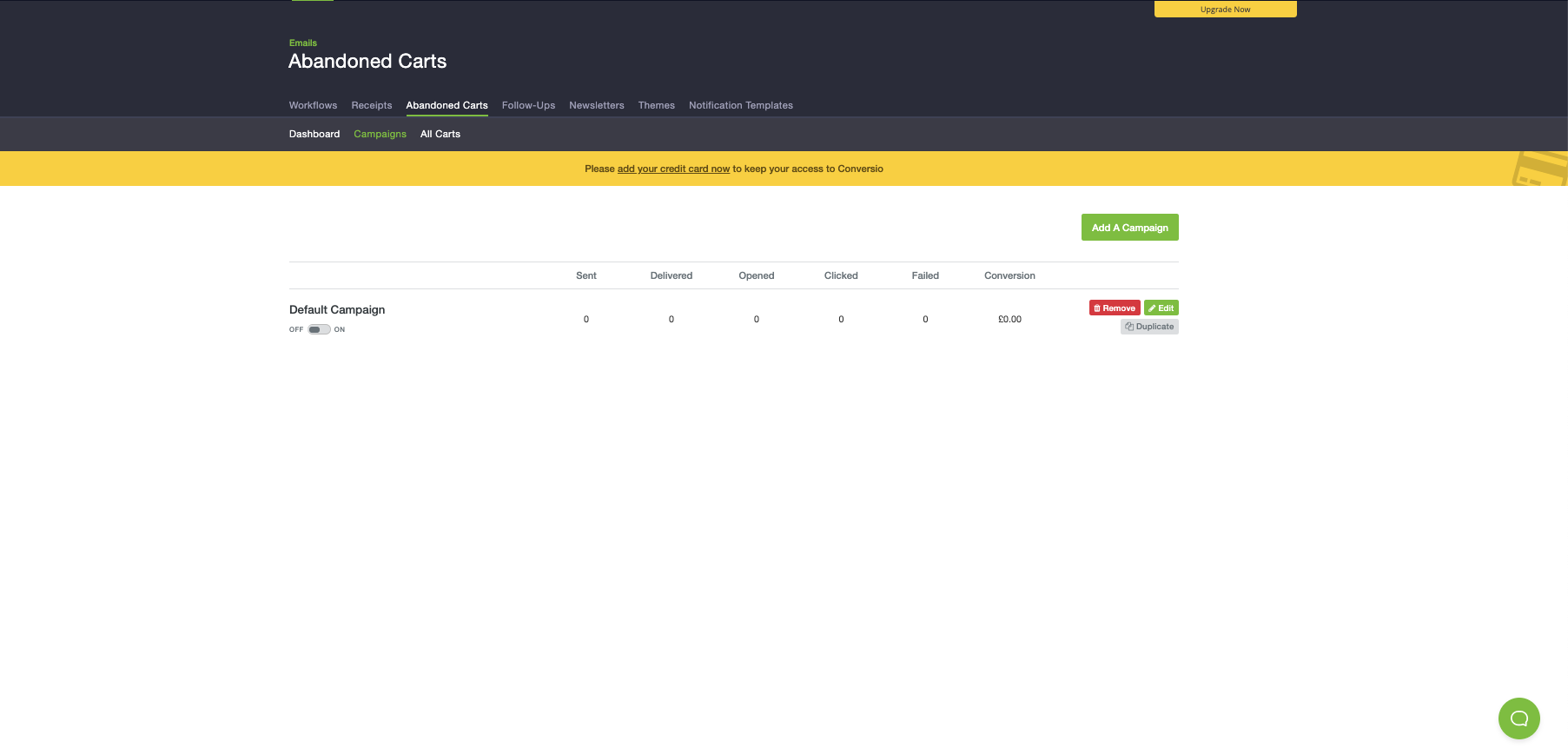 Trust and Security App – $0-79.98/month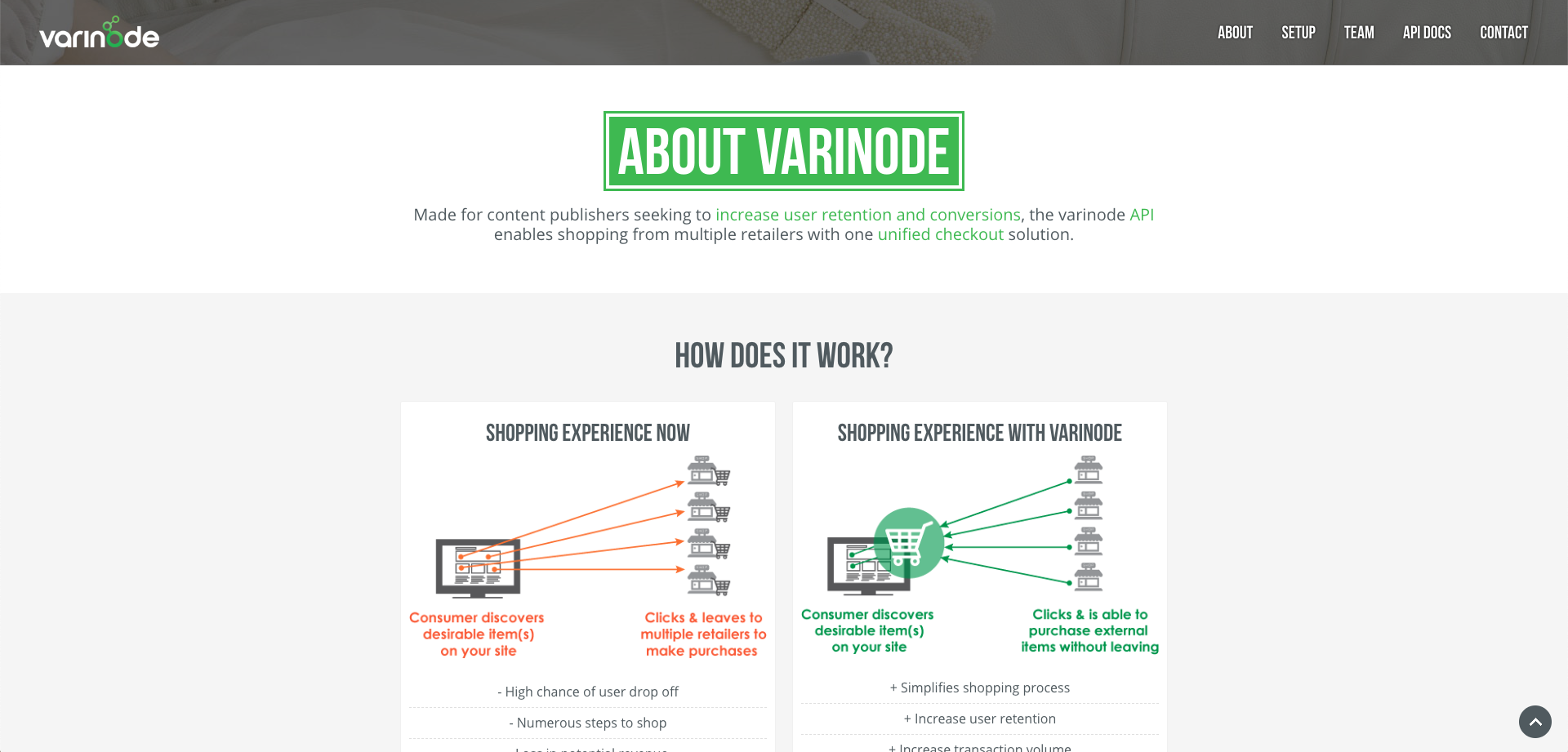 How Will Trust Increase My Shopify Conversion Rate?
Trust provide icons and graphics endorsing your products or service. These are displayed on your store so that customers feel more comfortable making a purchase.
Pros – Third-party reviews provide a simple way of overcoming the anxiety many customers feel when buying from an unfamiliar Shopify store. Trust is the highest rated app of its kind on Shopify.
Cons – The free version of this app is extremely limited, and subsequent packages are quite expensive for the likely return.

Social Proof App/Customer Loyalty/Pop-Ups/Trust and Security – $9-89/month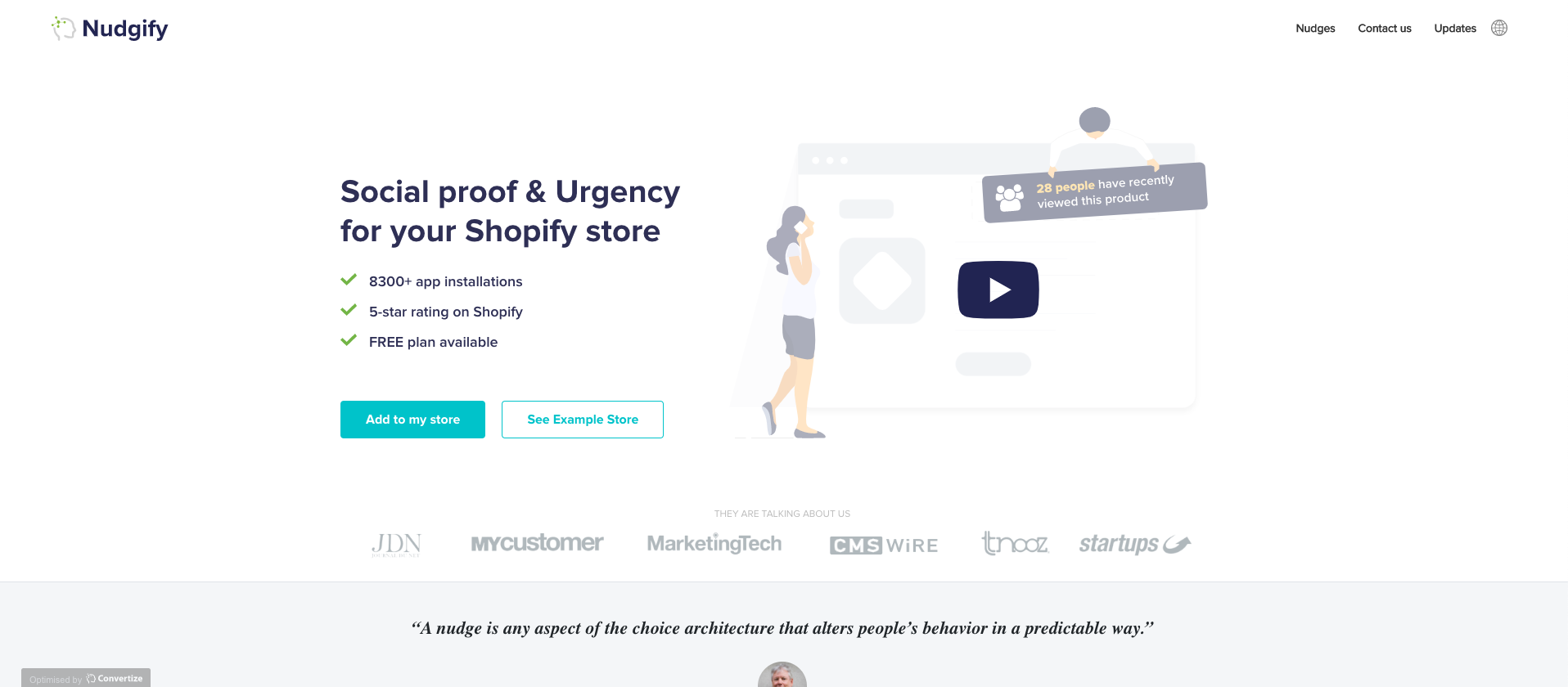 How Will Nudgify Increase My Shopify Conversion Rate?
Nudgify allows you to create non-intrusive messages to annotate your website with. That means you can personalise your customer experience, bringing your store to life in your own words. Effects like Social Proof, FOMO and the Need for Certainty are applied in a natural way. Together, they grow your conversion rate organically.
Pros – Our app gives you a simple way to engage customers on your Shopify site. Each 'Nudge' is customisable, and the templates recreate the experience of a traditional shop with effects such as Urgency, Social Proof, and Scarcity. 
Cons – We are always adding more features and templates, so there's more to come from Nudgify!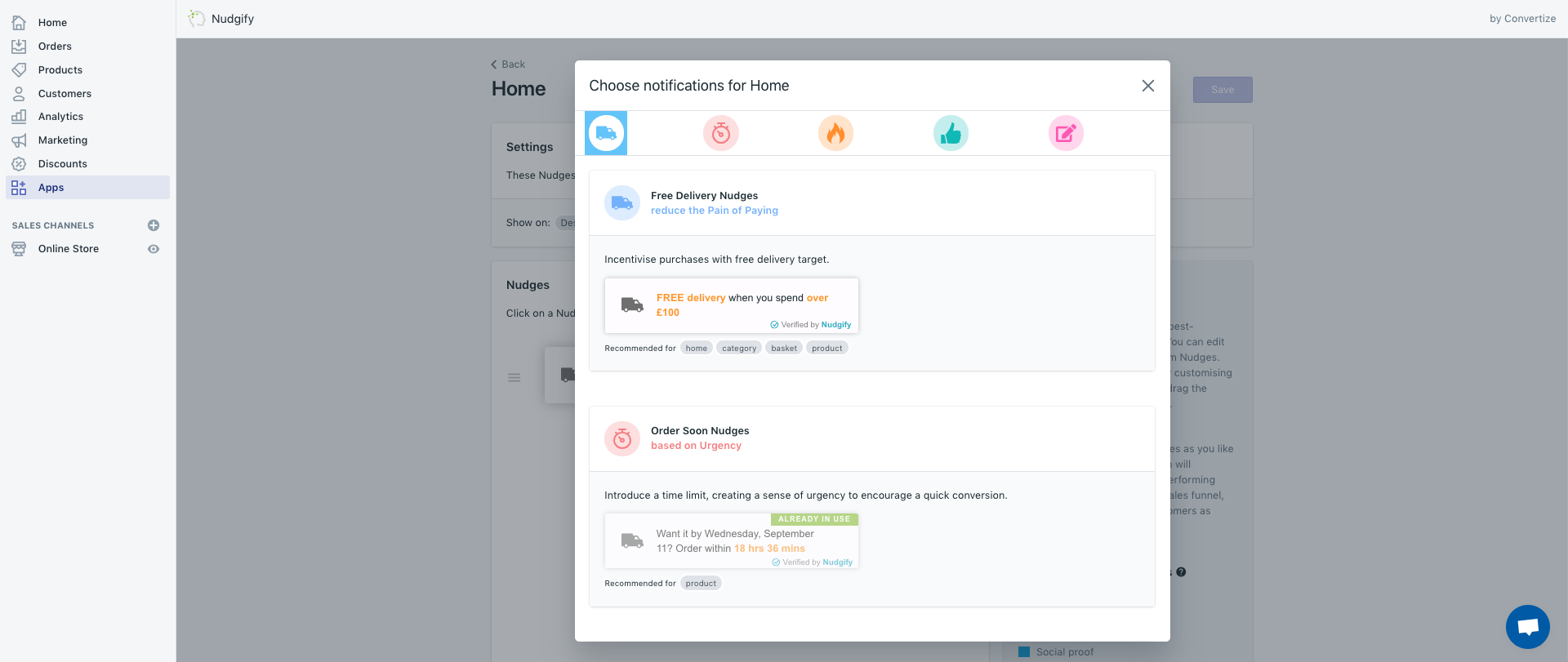 We have put together a table comparing our chosen Shopify apps. The table lists their features, cost and user-friendliness. Also listed, are the marketing tactics each app employs. In a later section we discuss the best strategies for small, medium, and international businesses.
| | Function | Free trial | Cost/month | Translation | Support | UX |
| --- | --- | --- | --- | --- | --- | --- |
| Nudgify | On-site Messages | 18 Days | $9-39 | Yes | Email, live chat & documentation | Easy |
| Privy | Pop-ups/Email | Limited | $24-500 | Manual Translation | Live chat | Medium |
| Smile | Customer Rewards | Limited | $10-50 | No | Documentation | Easy |
| Shogun | Landing Page Builder | 10 Days | $39-149 | Manual Translation | Documentation | Easy |
| Optimonk | Pop-ups/Email | 14 Days | $29-199 | Manual Translation | Live chat | Medium |
| Social Photos | Image Gallery | 30 Days | $10-50 | No | Documentation | Medium |
| OptinMonster | Pop-ups/Email | 30 Days | $49 | Yes | Email, live chat & documentation | Medium |
| Yotpo Reviews | Reviews | Limited | $49.99 | No | Email & documentation | Medium |
| Swell | Customer Rewards | Limited | $28-249.99 | Yes | Email & documentation | Hard |
| Wishlist Plus | Browsing Feature | Limited | $9.99-99.99 | Yes | Documentation | Easy |
| Bizzy Social Proof | Pop-ups | 14 Days | $6.99 | Yes | Documentation | Easy |
| Conversio | Email | 30 Days | $20 | No | Email, live chat & documentation | Easy |
| Trust | Trust Signs | Limited | $23.98-79.98 | Yes | Email | Medium |
Since the early 1990s, research by behavioural economists and psychologists has identified a set of principles that shape the retail experience. Effects such as Social Proof and Scarcity have become central to the way real-world stores think about consumer behaviour. However, digital stores have been slow to apply these same principles online. 
Understanding how psychology affects your customers' experiences is an important step in increasing your Shopify conversion rate. These are some of the most important effects to consider…
Consumer Psychology Principles
Social Proof – When unsure about a situation or choice, consumers often base their decisions on popular opinion. It is essential for you to emphasise your product's popularity, especially in a crowded market. Social Proof is one of the most effective ways of increasing your Shopify Conversion Rate.
Commitment and Consistency – Forming habits is a common cognitive shortcut; it requires less effort than responding to every new situation. Marketers try to develop relationships with potential customers, hoping that it will lead to sales in the future.
Urgency – Marketers often place time-constraints on a deal in order to make it seem more desirable. When put under pressure, consumers respond with their emotions and are more persuadable.
Scarcity – Scarcity also increases the value of a deal. Like Urgency, it pushes a consumer towards an intuitive decision.
Cognitive Ease – Customers report the highest levels of satisfaction when they do not have to think too much. By reducing confusion, doubt, or anxiety ('Cognitive Friction') you can enhance customers' experiences on your Shopify site.
Foot-in-the-Door – A small agreement or exchange between people quickly establishes an emotional bond between them. Because of this, it is best to begin any transaction with something small. That way, future exchanges become much easier.
Pain of Paying – Research has demonstrated that the cognitive experience of payment is similar to that of physical pain. In order to maximise your Shopify conversion rate, you should make the payment process as quick and easy as possible.
Optimising your customers' experiences is a long-term process that involves testing the design of your store. However, there are quick ways to massively improve your consumer literacy. A number of the apps in Shopify's App Store are designed specifically to address psychological effects. This table identifies which effects can be effectively controlled using the apps in our list.
Conclusions
The most important factor in determining your Shopify conversion rate is your value proposition. Before you start optimising your Theme or adding plugins to your store, you need to ask yourself a simple question:
What value am I offering to my customers? 
Once you know exactly what it is that you are offering, you can pick the apps that will help you to communicate it.