Charm Your Customers With Website Notifications
Reading Time:
4
minutes
The last few years have reshaped how digital marketers communicate with their audiences. Instead of the familiar deluge (promotional emails, pop-ups and display ads) new techniques have allowed brands to deliver a more sophisticated message. Website notifications provide helpful information at key moments and nudge consumers towards the "buy" button.
Appearing whilst a visitor browses your site, web notifications avoid the hard-sell tactics of ads or pop-ups. Instead, they give users the same context that a traditional shop would provide. By recreating psychological effects such as Social Proof and Scarcity, website notifications turn an online store into a virtual shop-floor.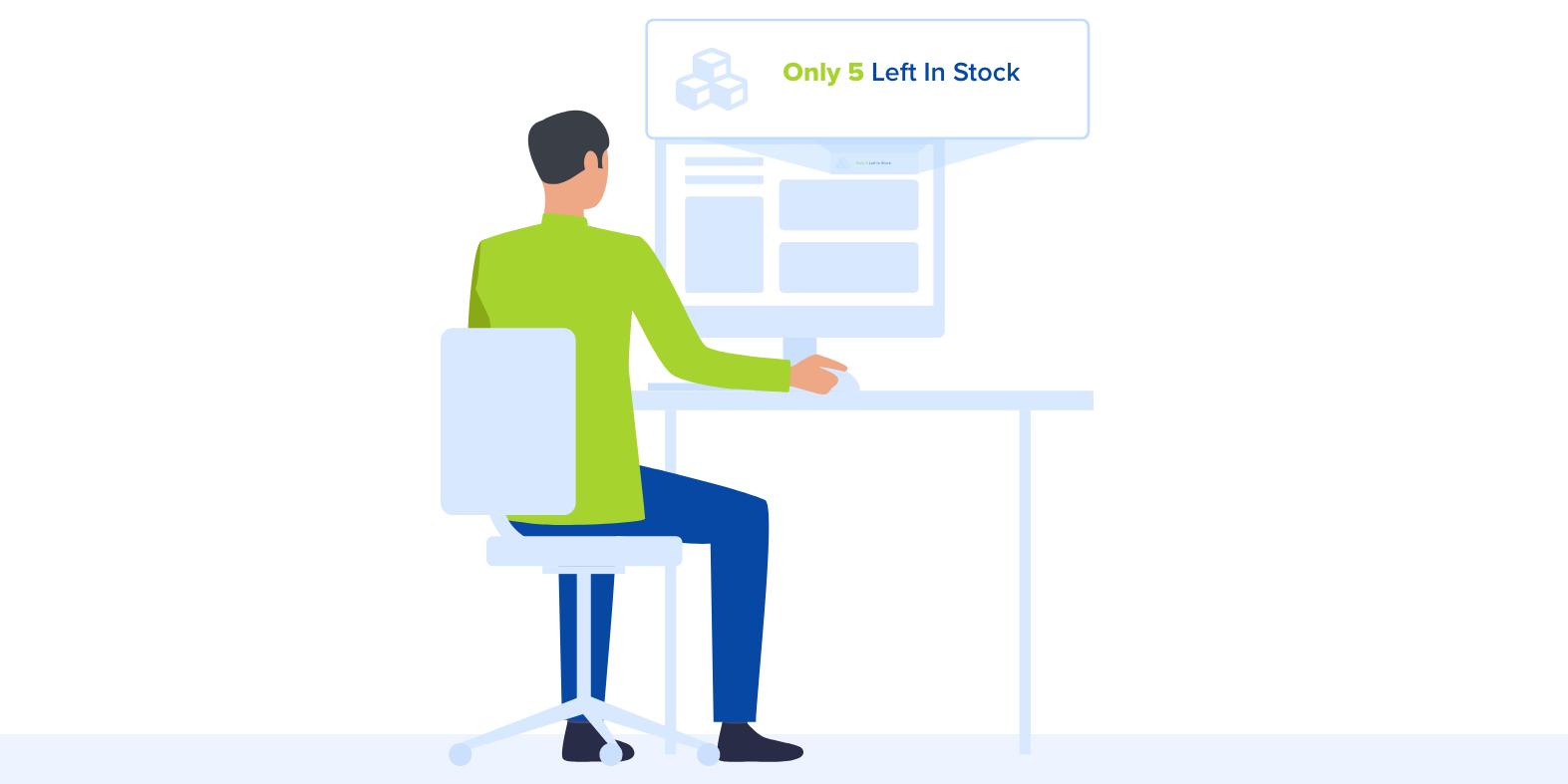 Website messages are an alternative to high-pressure, intrusive marketing. They give customers relevant information at the best possible time. Like a well-organised shop display, notifications enhance the emotional side of eCommerce.
Internet users are flooded with information. The majority of Google's revenue is raised through advertising, which studies suggest is largely ignored. Office workers receive an average of 121 emails a day, and less than a quarter are ever opened. Web notifications allow you to target your audience more accurately and communicate your value in more subtle ways. 
Web Notifications vs Email
The inbox is a hostile environment. Not only are emails unlikely to be seen, they are usually unwelcome and forgotten almost immediately. By contrast, website notifications only reach people who are interested in your products.
Website Notifications vs Pop-ups
A pop-up can appear at any time, usually from the less reputable corners of the web. They are designed to grab attention and change behaviours. As a result, people often distrust the site they appear on.
Website Notifications vs Advertising
If you're building a brand, advertising may be your only option. Unfortunately, the ROI is low and you will have to think long-term to see the benefits. Website notifications may not shout your brand as loudly, but they help you build awareness through word-of-mouth.
Using website notifications well allows you to communicate with your customers and recreates the tangibility of real-world shopping. If you've ever wished your online store had a charming shop assistant, this is your solution.
Visuals are a crucial part of marketing. Over half of marketers say they use images in 100% of their content. The reason is obvious: We process a vast amount of information each day. To help with this, we skim content, relying on visual cues to interpret things quickly. Psychologists have long been aware of a "picture superiority effect" in which both memory and recognition are improved by graphical (rather than textual) communication. 
Every website notification you display should incorporate an image that helps users to interpret it quickly. These icons are less likely to be ignored, reduce distraction from the product and are more likely to provoke an emotional response. 

Urgency is a familiar retail strategy. Applying a time condition to an offer allows you to prevent a potential customer from delaying their purchase. The effect of a time condition acts in both rational and emotional ways. Customers will consciously modify their behaviour to take advantage of a limited-time offer, but they will also experience an emotional pull as a result of the potential for missing out. 

Personalisation has become a popular marketing buzzword. Over 95% of marketers agree that personalising offers and communications improves customer relationships. The emotional impact of an offer is also magnified when it is combined with a personalised message.

Since the publication of books like Cialdini's Influence, marketers have become increasingly aware of the social effects that guide consumer choices. Effects such as Social Proof and FOMO lead people to imitate the example of their peers. 
By showing users what previous customers have bought, you build up trust in those choices. You also make the potential for missing out on those choices more significant. 

Any optimisation process requires an iterative test-and-learn approach. Combining website notifications with an A/B testing tool allows you to produce statistically significant results regarding the relative performance of your notifications. Alternatively, using a notification tool with built in optimisation means that the tool will select the best-performing  notifications for you. 

Website notifications provide web marketers with a way of communicating directly with consumers. They reach only the most relevant targets and contact them at the most significant stage of the purchase process. Combined with effective copywriting and pricing strategies, web notifications are an efficient tool for increasing conversions. To make the most of this tool, it is important to think about consumer behaviour and the psychological cues that persuade us to act.